While there are good arguments for reducing bad fats (trans fats, saturated fats) from the diet, there are several sources of plant-based fats that have numerous health benefits. Read on for more on how to get these 6 healthy fats into your daily repertoire.
What Are Healthy Fats?
Fats aren't totally evil! While there are some fats that should be avoided — like trans fats and saturated fats — there are also good fats that are a must for overall health. These healthy fats are mostly those coming from vegetables.
Plant-based fats are polyunsaturated, containing Omega-3 and Omega-6 fatty acids that our bodies need, since they're not capable of manufacturing them. Since we cannot get off eating bad cholesterols even though how hard we try to, These polyunsaturated fats will help achieve a more balanced fat content.
The list below shows how easy it is to get the beneficial fats from common foods. Eat more of these and less of the "bad fats," and you'll look and feel better!
Avocado
Avocado is always one of the most recommended sources of good fat for those who have chosen  a healthier lifestyle. Eating around 20 grams of avocado will give you enough monounsaturated fats to help you lower your cholesterol and contribute to heart health.
It also contains fiber to help you have a proper and normal metabolism, and lutein to help you improve your eyesight in the sidelines. Avocado can be eaten in the morning as your breakfast dessert, or can also be taken up through milkshakes, yogurt, or mashed type.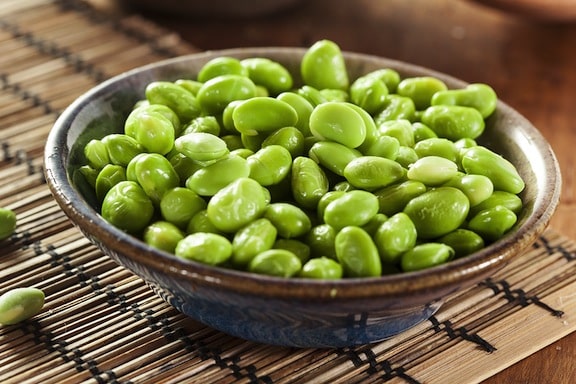 Edamame
With a good content of monounsaturated and polyunsaturated fats, edamame (green soybeans) have excellent benefits. It is an excellent source of protein which is a vital nutritional element for us who engage in bodybuilding and intense exercising. To include edamame in your current diet, you can simply boil them down and eat as your new nutritious snack. Some do mix it up with hummus for higher nutrient content and more delicious and heavier serving.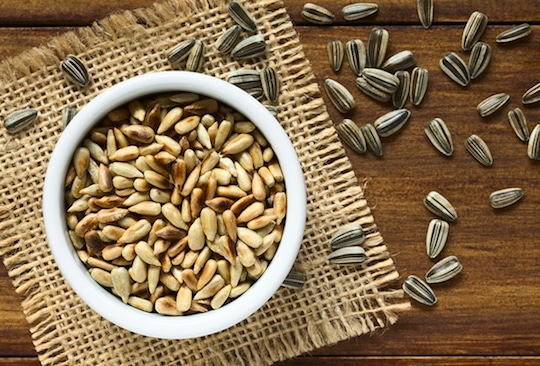 Sunflower Seeds (and other seeds)
Sunflower seeds are not just for birds, but also for people who are conscious about their shape, size and health status. This might look like a natural snack for kids, but sunflower seeds are filled with a an abundance of nutrients like Vitamin E, B1, B6, magnesium, phosphorus, and manganese. This healthy fat can be offered as a natural snack or can be mixed up with viands depending on your skills on doing culinary tricks.Similar benefits can be derived from pumpkin and sesame seeds.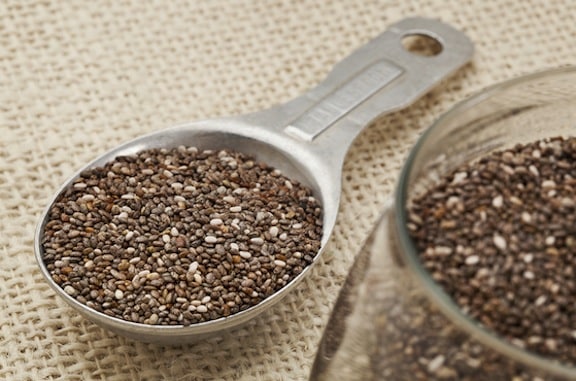 Chia Seeds
Small and mighty are the best adjectives to use for chia seeds. People patronize chia seeds because of its ability to help people lose weight. they can be a natural substitute to laxatives. Chia seeds are also fat contributors—healthy fats. With loads of antioxidants and high amount of fiber, chia seeds can be transformed into delicious snacks like cookies, pasta, and yogurt. To know more on how to prepare these seeds, this post is instructions on how to use chia seeds for weight loss.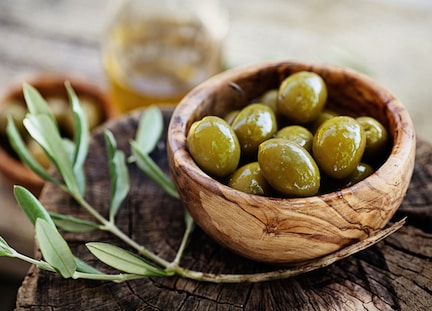 Olives
Olives and olive oils contain monounsaturated fats. These are considered healthy fats because it also contains hydroxytyrosol which helps us avoid cancer. It also has phytonutrient to increase the resilience of our bones, making us more able to workout without worrying that much about bone injuries. With antihistamines as well, the use of olives must be monitored properly due to its sodium content.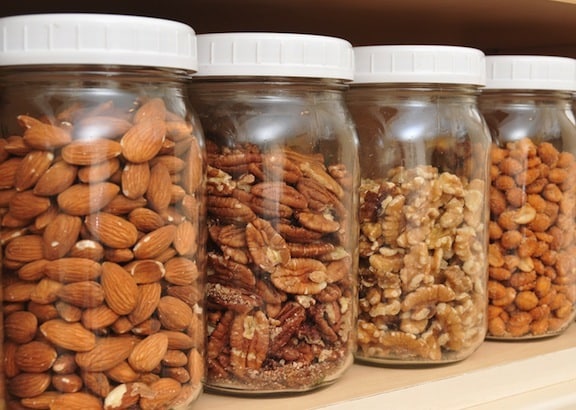 Nuts and Butter
Nuts and nut butters are always on the list of most precious food for bodybuilders and for those who are starting up having a healthier life. It contains a good amount of protein which is important if we want a bulkier and bolder body muscles. Nuts and butter can be a plain snack, but these are flexible enough to be mixed up with any of your meals on your diet plan.
Some reminders
You have to keep an eye on the amount you eat. As beneficial as these are, they can be caloric. Use in moderation.

You do not have to eat everything on this list. Try to discover some recipe to incorporate these into, or use them as snacks so that you will have a balanced diet. 

Conclusion:
Just like anything else, fats also have good and bad sides. In this article, you knew that there are healthy fats which are composed of monounsaturated and polyunsaturated fats, which can be collectively termed vegetarian fats. To obtain a good amount of these fats, we have given you 6 specific foods to mix up with your current diet. While working on your vegetarian diet, don't forget all the reminders we left for you!
Do you have any other ideas on healthy fats and their benefits? Post comments below! Share this link with your friends so that they will have a healthier life too!
Author Bio:
Gregory Brown is a chief editor at ConstructMuscles.com. He spends half of my time on his blog while the other half on being a physical fitness trainer. Believing in the great benefits of bodybuilding and fitness to the body, he has been motivated to become a fitness enthusiast. Stay Connected to him on Twitter.