We all grew up hearing that we needed three square meals a day and learning how important breakfast is. Yet, it seems like we have a biological imperative to snack in between those meals. The truth is that snacking is actually a good thing, when you make healthful choices. Snacking allows you to keep your blood sugar in balance, ensures that your body has ample energy to keep going all day, and keeps you from getting so hungry that you over eat or make bad choices when meal time arrives.
Of course, these benefits extend to healthful snacks. Despite the advertisements implying that eating a candy bar in the middle of the day is a good thing, what your body really needs is fruits, veggies, fiber, protein, and other highly nutritious foods. The following 7 ideas are both tasty and healthful ways to get you through a snacking crave, and there are enough of them that you can have a different snack each day of the week!
Baked veggies with herbal hummus dip: Blend together 1 can chick peas (drained and rinsed), ¼ cup olive oil, 1 ½ tablespoons tahini, ½ teaspoon sea salt, 1 tablespoon chopped garlic, 1 tablespoon lemon juice (or to taste), and 2 tablespoons water. Blend until mostly smooth then transfer to a bowl. Then, blend 2 more tablespoons olive oil with 2 tablespoons fresh chopped basil. Put the basil mixture on top of the hummus, then squeeze one generous sized lemon wedge over the top. Add a side of fresh or baked veggies (try drying veggies right in your own oven!) and you have a healthy snack of protein, healthful oil, garlic for immune boost, and more.

Healthy quesadillas filled with black beans: Quesadillas are so easy to make, and they heat up so well. Try a simple recipe with canned, organic refried beans or black beans, either canned or soaked and cooked yourself. Simply heat some olive oil in a pan and drop in a tortilla. Immediately spread a layer of refried beans (or a layer of your homemade hummus, above). Then, sprinkle with black beans, salsa, fried onions – any cooked veggie that you can imagine. Fold over and eat at once, or let cool and store in the fridge or freezer (covered) for later. The beans will give you a good protein boost to get you through the day, as well as fiber to keep you full longer.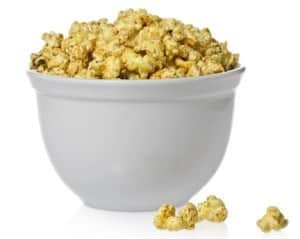 Popcorn with an herbal flavor: Popcorn is one of the best snacks available because it is inexpensive, fat free, and provides a hugely satisfying crunch. Simply put kernels into a paper bag with a few drops of coconut oil (for healthful fats, energy, and immune system boost) and a variety of seasonings including sea salt (flavorful but healthful), basil and oregano (many health benefits, including immune boost), thyme, and black pepper. Fold the bag closed, tape shut, and place in a microwave. Cook just until you hear the kernels stop popping, then transfer to a  bowl and enjoy.
Baked vegetable fries with a rosemary flavor: Baking veggies at home is easy, fun and delicious. For this snack simply slice a variety of vegetables including parsnips, sweet potatoes, and purple beats. Blot dry, then layer on a cookie sheet. Spray with olive oil then sprinkle with sea salt and rosemary. Bake at 375 degrees F. for 20 minutes or until nicely roasted on the outside. Stir occasionally while baking.
Parsley sprinkled fruit kebabs: Lemon, perhaps surprisingly, reduces acidity in the body and provides vitamin C; it also pairs really well with parsley, a great herb that reduces inflammation and provides stress reducing vitamin B. Take advantage of these and more in this healthful snack: cut up some apples and banana and immediately squeeze a couple of lemon wedges over them to coat (this keeps them from browning). Next, cut up some pineapple, watermelon, or any other fruit that you enjoy. Next, push them onto a kebab stick, tossing in a marshmallow or two if you feel daring. Add a last drizzle of lemon and then sprinkle on some parsley and enjoy. Will keep in the fridge about an hour before some fruits brown.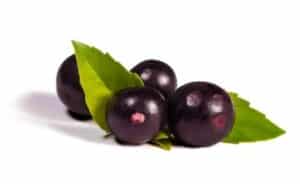 Chickpea soup with acai berry extracts: Chickpeas are amazingly healthful with protein, fiber, iron and more. Make a soup out of them and include acai berry extract for some flavor and amazing antioxidant benefits. Not a soup eater or really want to pack on the antioxidants? Try some acai via bulk supplements to really get the benefits that you want.
Maple syrup coated fruit strips: Natural maple syrup provides a kick of sweetness with an array of cancer fighting antioxidants. For a great afternoon energy, immune system, and health boost, simply dry some fruit in the oven (at 175 degrees F., bake pineapple rings or orange slices for 7 hours, sliced strawberries for 12 hours, or banana coins at 200 degrees for 3 hours). Buy some unsweetened, organic coconut flakes. After the fruit is cooled, use a pastry brush to brush on a thin coating of maple syrup, then sprinkle with coconut flakes.
Remember that healthy snacking comes easier if you prepare in advance. Make your snack for the day as much as possible right after you have breakfast, when you are satisfied and feeling positive about a healthy day. Put it in a container so it is ready when the munchies hit you.