Many people have stopped using sugar and have switched to stevia because it's healthier, and not chemically processed like artificial sweeteners.
Stevia is an herb that comes from the same family as lettuce and marigolds and is native to the rain forests in Paraguay; although now it is grown all over the world. Stevia has been used for over 1500 years by the native Indians of Paraguay.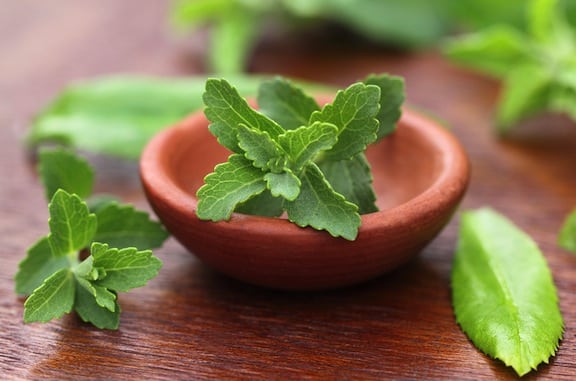 Stevia's sweetness is very concentrated, so a little goes a long way; a half teaspoon has the same sweetness as one cup of sugar! It provides the sweetness you want with the calories you don't need. There are blends of stevia that allow you to use the same amount, as you would sugar.
There are a few different forms out there that you can use: powder, leaves, and liquid. Here are some of my favorite brands:
Truvia - I use this powdered stevia in my coffee every day.
Sweetleaf Sweet Drops - They also come in flavors like Toffee and Vanilla, which are great for coffee or shakes!
Stevia in the Raw - I like these little packets for on-the-go!
Stevia is great because it has no carbohydrates, calories, and a zero glycemic index. It is believed to have anti-bacterial, antiseptic, antimicrobial, antioxidant properties.
It is credited for lowering blood sugar levels, aiding in digestion, weight loss, and can help with skin and teeth. Stevia also helps those with diabetes by regulating blood sugar levels. There are no known side effects of stevia.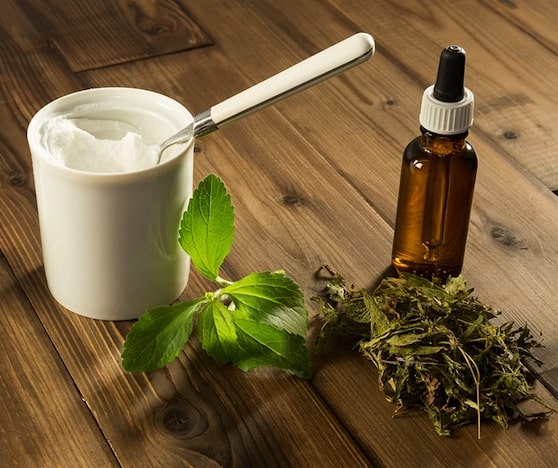 Stevia can be substituted for sugar in every instance. When baking you can use half the amount of sugar you normally would when using stevia instead.
The liquid and powder are best to use when replacing sugar in baked goods. Although, in a few instances sugar is necessary, like when baking breads. It's very popular in drinks, like coffee and teas, where you can simply add a leaf to it.
Some useful ways to use stevia include adding it to oatmeal, iced or hot tea and coffee, lemonade, smoothies, fruit sauces, jams, and jellies.
It's also good in homemade puddings, ice creams, frosting, and fruit desserts.
Add a few drops to savory or tart sauces for an interesting flavor balance, in your cooking. It really depends on what type of dish you are adding stevia to. It works much better in food with bolder flavors, like cheeses, chocolate, coffee, berries, dressings, sauces, and more.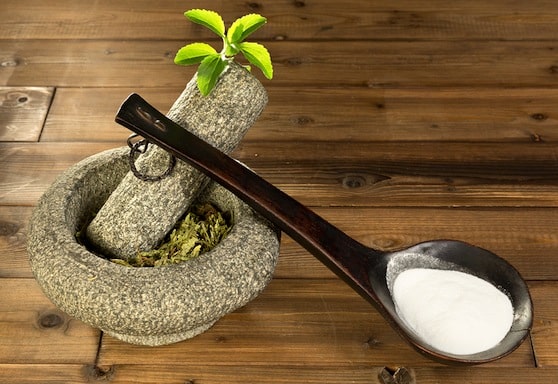 For more information you can visit these resources: