Salad dressing can get a little tricky when you're vegan. Most are made out of oils and vinegars. But if you want a hearty, creamy dressing, many have mayonnaise in them. Luckily, it's easy to get a creamy, vegan salad dressing by using ingredients like vegan mayonnaise, hummus or even nuts like cashews. Below are some of the top creamy vegan salad dressing recipes.
Vegan ranch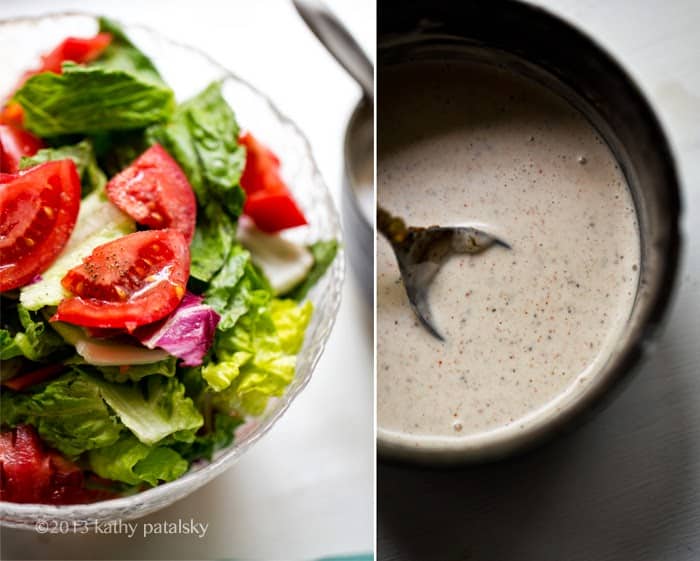 If you want to make a creamy salad dressing, you'll probably be craving that staple ranch pretty quick. This vegan recipe calls for just vegan mayo, the juice of one small lemon and your favorite herbs or spices to taste. Some examples include dill, parsley, chives, garlic powder or onion powder.
Vegan Catalina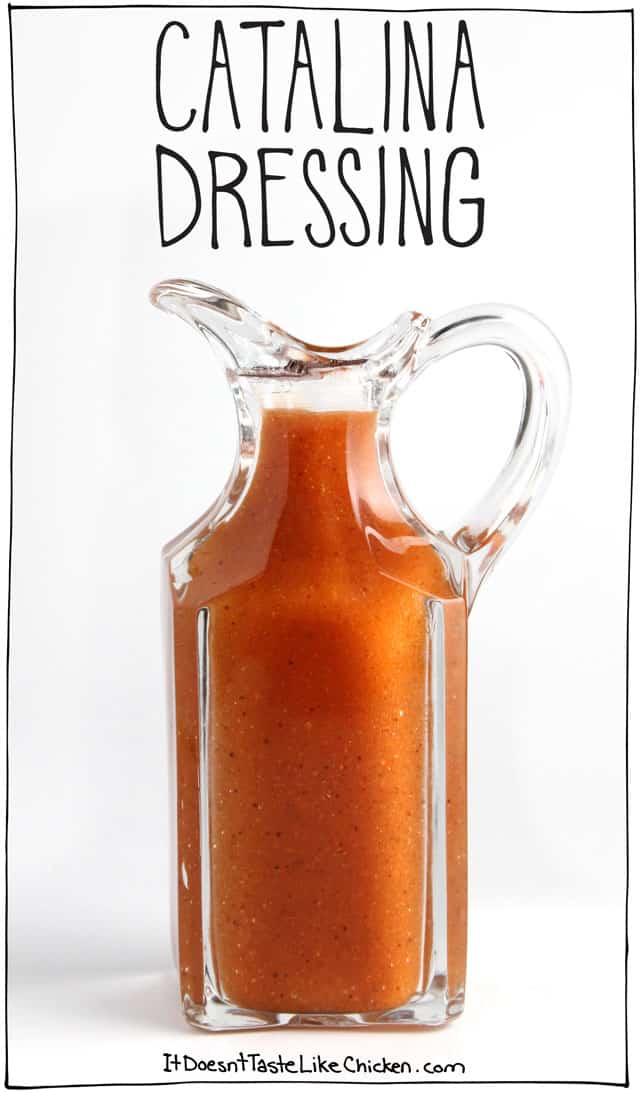 There's nothing quite like a thick Catalina dressing. You can make this from ketchup, olive oil, apple cider vinegar, dry mustard, onion powder and chili powder. You just shake them together very well in a covered jar.
Vegan Caesar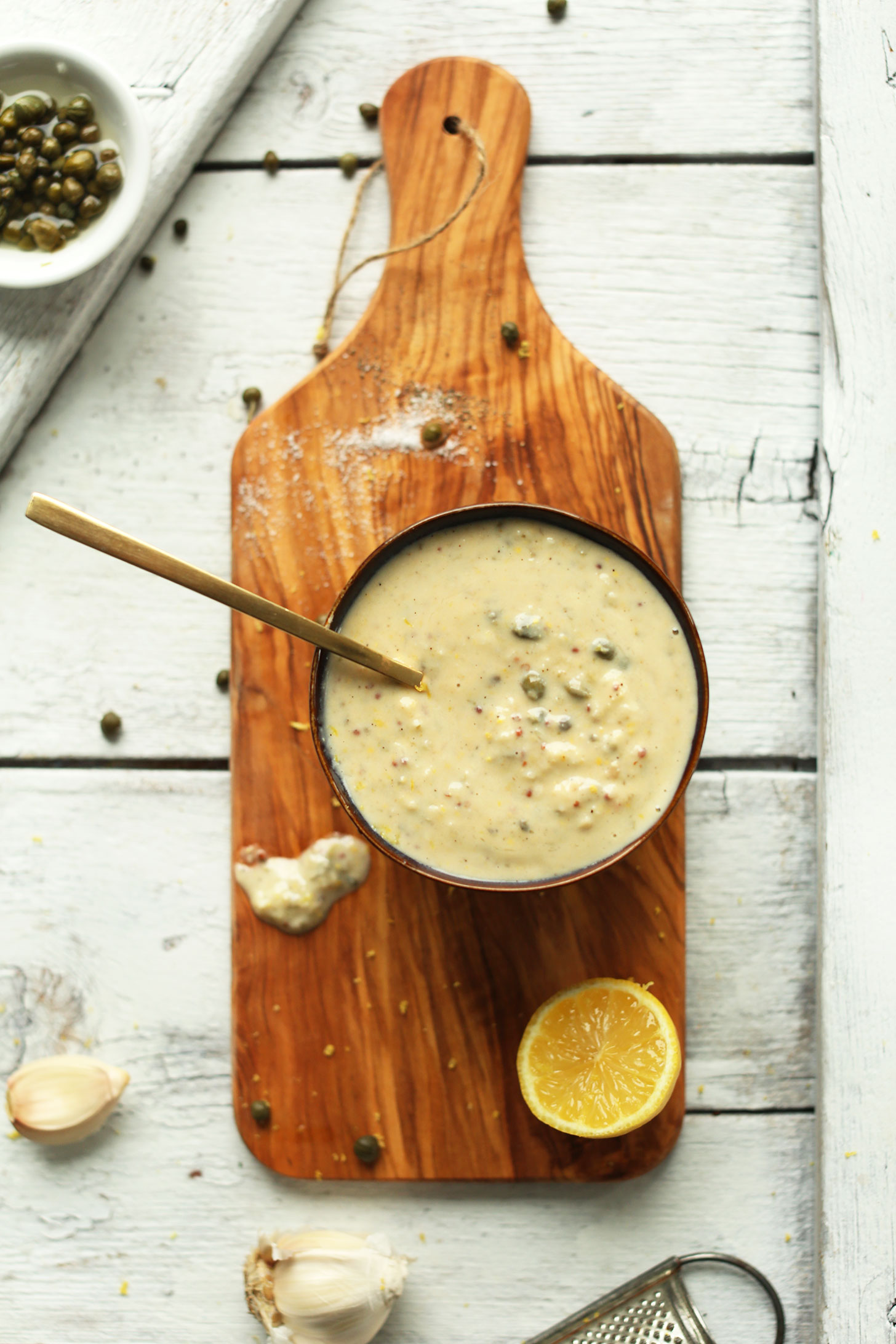 You can also make a tasty Caesar salad using this recipe. It calls for plain hummus to keep it thick. Mustard, lemon juice, lemon zest, capers and garlic add kick to this dressing.
Creamy vegan dressing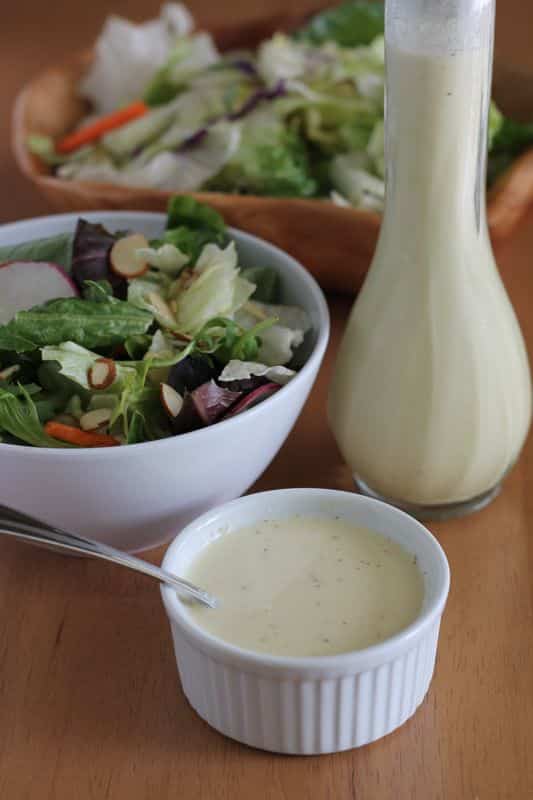 This dressing tends to defy classification. It's just listed as "crazy good creamy salad dressing." It contains cashews, olive oil, garlic and onion powder, to name a few ingredients, all blended together.
Lemon cashew dressing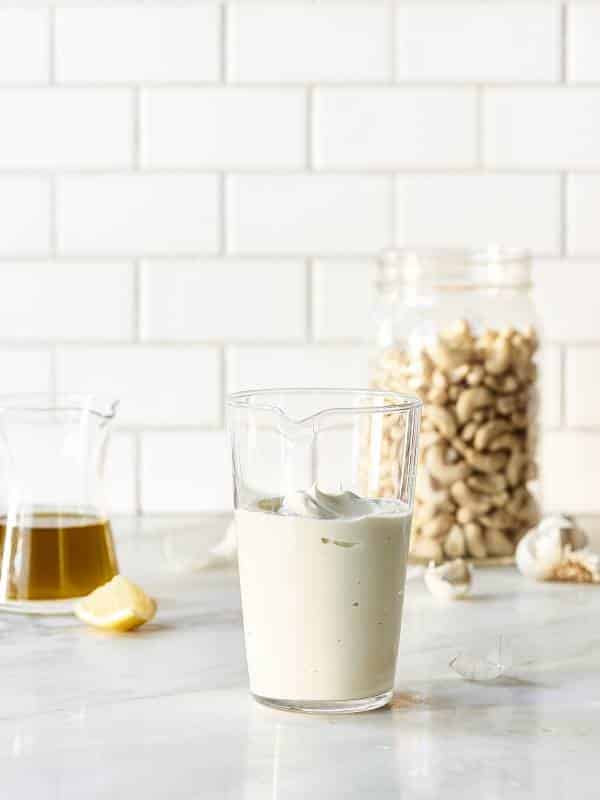 This recipe gets its creaminess from blenderized cashews. Other ingredients include extra virgin olive oil, garlic, Celtic sea salt and lemon juice. The whole thing gets blended for a creamy consistency that looks sort of like milk.
Cucumber tahini salad dressing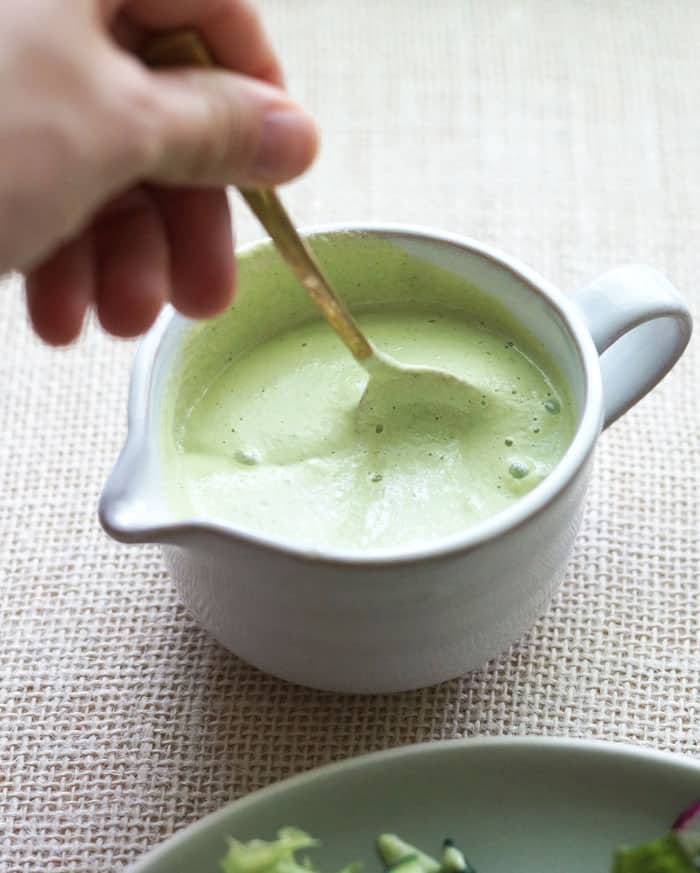 If you love the sesame taste of tahini, you'll love this recipe. It calls for five tablespoons of raw tahini, along with cucumbers, lemon juice, garlic and cumin. This one you also blend until completely smooth and creamy.
Tri-pepper dressing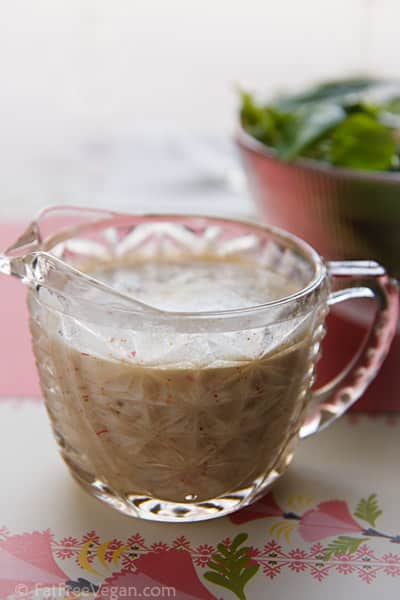 If you love the zesty taste of pepper, give this dressing recipe a try. Soy milk keeps it creamy, yet vegan. The recipe calls for pink peppercorns, black pepper and white pepper. Ingredients like onion powder and garlic add a further kick. White balsamic vinegar also keeps it more on the lighter side of dressings.