It has been widely accepted, due to many reports and studies, that dark chocolate is healthy. Here we'll look at how to choose the best, including organic and fair trade. Chocolate's chemical core contains a myriad of substances that raise the level of seratonins and endorphins (the body's feel-good and falling-in-love hormones); plus, its caffeine-like components contribute to quick energy bursts, perfect for athletic and intellectual effort.
Some studies even presented evidence that dark chocolate is good for heart health, and contains cancer-fighting antioxidants.
While it may be encouraging to learn about the virtues of chocolate, it's still wise to be choosy about what kind you and your family consume. Encourage them to be connoisseurs of pure, fine dark chocolate instead of candy bars (yes, even vegetarians can succumb to the lure of candy bars, especially from those strategically placed machines), which are filled with white sugar and often, partially hydrogenated fats.
Natural foods stores are a great source for fine organic chocolates, including Green and Black's, Newman's Own, ChocoLove, and others.
The same wisdom applies when choosing chocolate for baking. Natural foods stores, once again, are your source for more natural, and naturally sweetened, chocolate chips (cane juice instead of white sugar).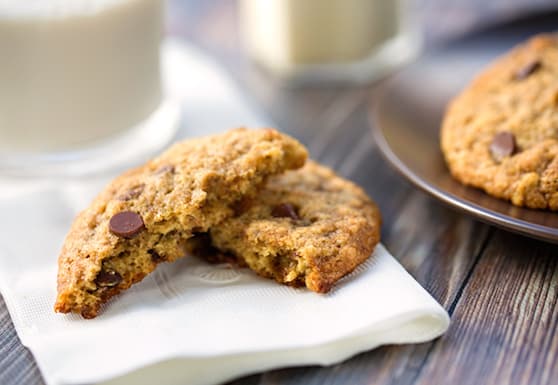 Tropical Source makes excellent dairy-free baking chocolate. Their semi-sweet, peanut butter, and espresso chips are superb. Sunspire is one of the only easy-to-find sources of natural, organic chocolate chips. The flavor is not the most chocolatey, but they are acceptable, particularly if you are adamant about using only organic ingredients.
I've often purchase organic chocolate chips in bulk from Jaffe Bros. online; they're only sporadically unavailable, alas, but are wonderful for baking and for making homemade chocolates. The latter is also a great source for organic fruits and nuts.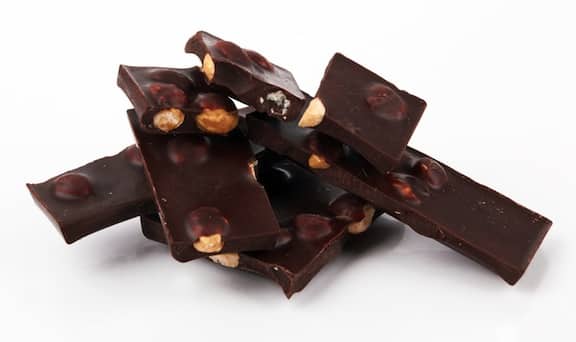 Please choose fair trade chocolates. Many major chocolate companies not complying with fair trade laws will not disavow unethical growing and harvesting practices, including, but not limited to child labor—and often even child slave labor (this has been documented especially in the Ivory Coast, a major exporter of cocoa) and abusive labor conditions. Find out more about fair trade cocoa before making this important decision. The pleasure for your palate should not come at the cost of human suffering.