Not all women wear makeup, but for those of us who do, we often devote a lot of time and energy to putting it on, especially when we're going on a date. I usually begin to plan what cosmetics I'm going to wear when I pick out an outfit for a special occasion. For many of us, it is a fun and important part of preparing for a big night out with a partner or meeting someone new.
Although many cosmetics contain animal products, or were tested on animals, there is an abundance of cruelty-free and vegan makeup available. There's no need to worry—with an all-vegan makeup collection, as Prince said, "U Got the Look." Excerpted from Vegan Love: Dating and Partnering for the Cruelty-Free Gal by Maya Gottfried © 2018. Published by Skyhorse Publishing, reprinted by permission. Photo at top:  Pacifica Cruelty Free Vegan Makeup.
---
Vegan Visage
I committed to a vegan lifestyle in February 2008. My dietary changes were immediate. I had been vegetarian for the year prior, and the moment I made the decision to go completely cruelty-free, I stopped eating eggs, consuming dairy, or opting for any other animal products in my food.
Once my eyes opened to the cruelty in my lifestyle, the food came first. The clothing was soon to follow. But I knew that animal suffering was not limited to what I ate and wore. My bathroom contained a cornucopia of cosmetics. I loved the whole process of putting on makeup, from the inception of the look, to digging through my collection, to brushing on the colors.
Sometimes I applied a natural look, other times I painted on more dramatic shades. When I was in my twenties, I liked to put on blue eyeshadow with tiny gold stars glued on top—my version of a starry night. I didn't realize that the glue I used was likely the result of animal suffering.
The people I've been in relationships with have also appreciated my face paint. One person I dated in college remarked that I always had a little bit of glitter somewhere. It may have been true at the time, as I often enjoyed a bit of sparkle.
---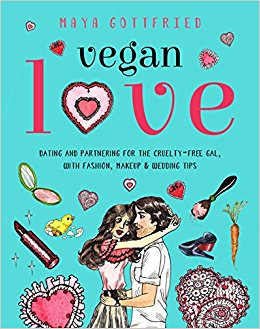 Vegan Love: Dating and Partnering for the Cruelty-Free Gal by Maya Gottfried
---
Avoiding animal testing
When I went vegan, I was surprised to discover that most of these products are built on cruelty. Their crimes against animals are two-fold. Many cosmetics companies test their products on guinea pigs, mice, rabbits, hamsters, and rats, causing them excruciating pain and death.
Makeup that hasn't been tested on animals still often contains products derived from them. Some common ingredients often found in makeup include carmine (the result of crushing cochineal insects), beeswax (harvested from the honeycombs of bees), and guanine (derived from fish scales).
Today, most brands that are vegan-friendly (selling some vegan products) publish information about their animal-free offerings on the Internet, but at the time of my shift to a cruelty-free lifestyle, those details were not so freely available. So a few weeks after going vegan, I dumped my makeup collection onto my bed and organized the little containers by brand. Then I emailed each company to find out whether those seemingly innocent eye shadows, lipsticks, blushes, eyeliners, mascaras, and foundations were in fact vegan.
As the responses arrived, I found myself relieved. Though the process meant forsaking some of my favorite shades, I would no longer be putting on a cruel face. Who wants to walk around with crushed bugs highlighting her cheeks anyway? Not me. No gold glittering shadow was worth the suffering of a bunny rabbit.
---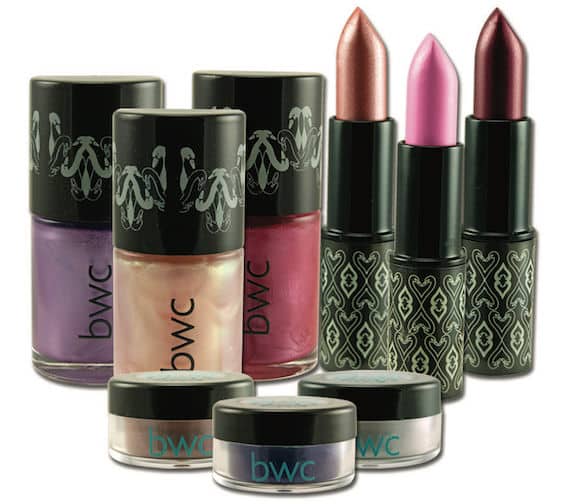 Photo: Beauty Without Cruelty
---
When I looked at my makeup collection, spread out on a towel on my bed, the task of contacting each cosmetics company seemed daunting. But as I went through the steps to research what was and wasn't vegan, I felt eager to find out the truth. I was excited to cut the cruelty out of my cosmetics collection.
Most of the companies I contacted responded to my inquiries, and I threw out any product that wasn't vegan or I was uncertain about. Once the job was complete, I felt great about my all-vegan collection. Moving forward, I researched whether makeup was vegan before purchasing it. Now I usually buy from brands that make the information easily accessible.
When I first went vegan, with a little research, I found some companies that were as committed to a vegan lifestyle as I was and some that offered vegan options. When I cleared the cruelty from my collection, I found plenty of vegan products with which to replenish my makeup bag. I purchased numerous items from Arbonne, Ecco Bella, Beauty Without Cruelty, and Urban Decay. Today, there are even more vegan and vegan-friendly brands, offering products ranging from natural-looking blushes, to gloriously glam lipsticks, to perfectly punk-rock eye shadows.
Now my makeup cup runneth over. I have eye shadows in shades ranging from sparkly beige to deep turquoise, and lipsticks in pinks, reds, purples, and browns. I do not want for anything that's not vegan, because so much available is animal-free.
Just as with food, and with my clothing, when I followed what I knew to be right in my heart, continuing to clear the cruelty from my makeup collection despite challenges, I ended up with wonderful vegan options.
I still love wearing makeup and my current boyfriend appreciates my vegan visage. His adoration is not my main motivation for putting on cosmetics, but I do enjoy the compliments.
---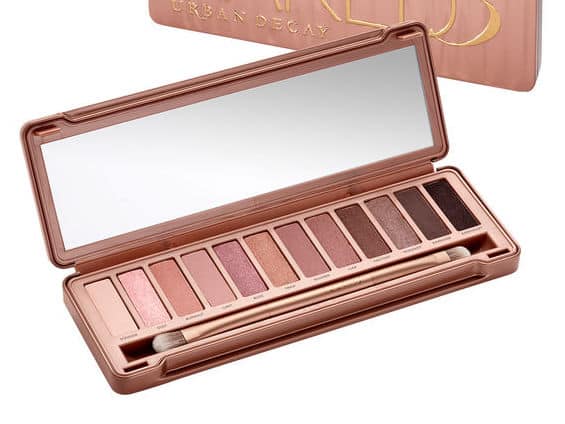 Photo: Urban Decay makeup
---
U Got the Look: A Classic Face by Makeup

Master Brian Duprey
Brian Duprey has been a professional makeup artist for twenty-six years, and vegan for thirty. His steady hand has helped models look stunning in magazines including Vogue, Elle, Marie Claire, and W.
In addition to mastering the art of makeup application, Brian is an authority on vegan products. He offers his favorite professional vegan and cruelty-free makeup tips for achieving a stunning overall look.
Brian's Suggested Products:
Eye shadow
Brand: Pacifica
Product: Super Powder Supernatural Eye Shadow Trio
Shade: Stone, Cold, Fox
Brand: Pacifica
Product: Enlighten Eye Brightening Shadow Palette
Brand: Juice Beauty
Product: Phyto-Pigments Cream Shadow Stick
Shade: Cove
Blush
Brand: The All Natural Face
Product: Cream Blush
Shade: Match to your complexion
Brand: E.L.F.
Product: Powder Blush Palettes
Shade: Match to your complexion
Concealer
Brand: Tarte
Product: Maracuja Creaseless Concealer
Shade: Match to your complexion
Foundation
Brand: Nars
Product: Sheer Glow Foundation
Shade: Match to your complexion
Loose Powder
Brand: Urban Decay
Product: Naked Skin Ultra Definition Loose Finishing Powder
Shade: Match to your complexion
Mascara
Brand: Tarte
Product: Lights, Camera, Lashes 4-in-1 Mascara
Lip color
Brand: Obsessive Compulsive Cosmetics
Product: Lip Tar
Shade: Pick a shade that complements, not overpowers
Brushes
Brand: Ecotools
---
Maya Gottfried has also written books for children, including Good Dog and Our Farm: By the Animals of Farm Sanctuary, both lovingly celebrate the individual personalities and unique spirits of animals through poetry. Visit her on the web to learn more.
*This post contains affiliate links. If the product is purchased by linking through, VegKitchen receives a modest commission, which helps maintain our site and helps it to continue growing!