There are children who devour plates of crunchy salads and gobble up steamed broccoli, like it was candy, but what do you do if your kids refuse to eat anything green? Children need the vitamins and minerals vegetables provide. Here are tips for how to get your family eating more vegetables.
Vegetables from the cabbage family are exceptional sources of calcium, vitamins A and C, and beta-carotenes, especially kale and collards. Rather than trying to get your child to eat food she doesn't like, fix the vegetables in a way that she will enjoy. And do add fresh fruit to the mix. Some children who are balky about veggies like fruit just fine.
Don't load your child's plate with huge helpings that may be overwhelming. Give him a little and let him ask for more. Encourage your child to taste each dish but don't force her to eat more if she doesn't like it. Best of all, set a good example. If you are eating healthy, chances are your children will also.
1 Grow Them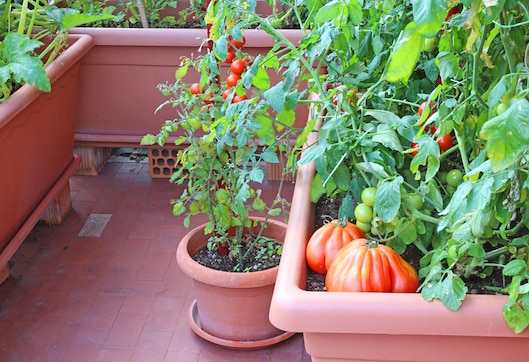 When spring rolls around, it's a good time to think about planting a vegetable garden. Even a small plot or a few containers will work. If you haven't gardened before, choose plants that are easy to grow and provide a big yield, like green beans, zucchini, lettuce, kale, or tomatoes. Let your child pick out the seeds and help with the planting, watering, and harvesting. Last summer, my two-year-old daughter would beg for a green bean every time we walked past the garden.
2 Mince Them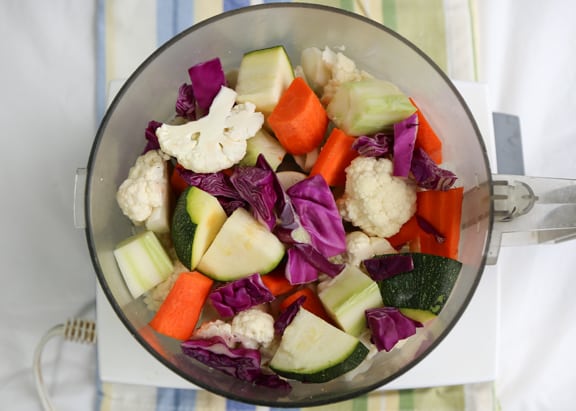 A food processor is a great investment. It can puree baby food, mix up cookie dough, and mince heaps of vegetables in seconds. Place washed and dried greens, cabbage, broccoli, carrots, etc. in your food processor with the metal blade and chop very fine. Minced vegetables can be added to soups, rice, mashed potatoes, spaghetti sauce, pesto, pizza, pasta dishes, potato or pasta salads — just about anything. Add them to food you know your family likes. They'll hardly notice a taste difference. Once vegetables are minced, they will keep only a few days in the refrigerator. No problem - make a big batch and freeze it. Lay the minced vegetables on a baking sheet and place in freezer. After a couple of hours, transfer to a freezer container. They will keep frozen for months. Just take a handful out anytime you need it.
3 Dip Them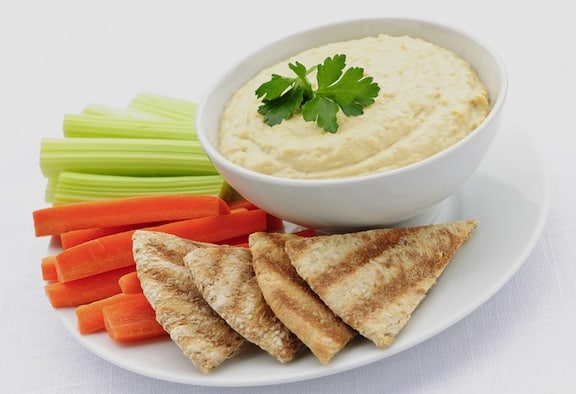 Kids love to dip things. Give them raw or steamed carrots, celery, bell peppers, cucumber slices, zucchini, broccoli, and cauliflower. Use hummus, salad dressing, cream cheese, peanut or almond butter, tahini, vegan yogurt or mayonnaise, pureed tofu with herbs, or even ketchup for dipping.
4 Top Them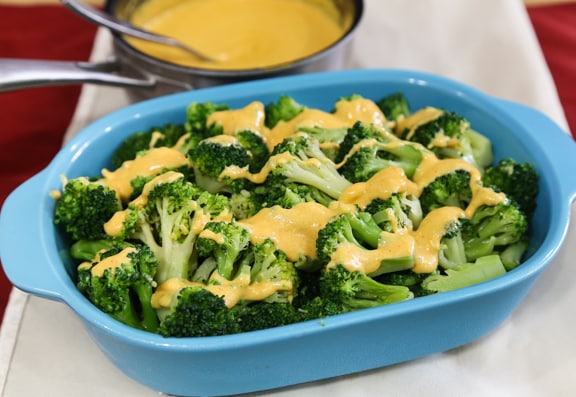 Sprinkle a little nondairy grated cheese on your child's vegetables and watch them disappear. Even a little Earth Balance or sesame oil can make a big difference. When I was young, my Mom's crumb topping was such a hit, my siblings actually fought over brussel sprouts. Crumb Topping: Melt 2 tablespoons butter or olive oil and mix in ½ cup breadcrumbs. Crumble over vegetables.
5 Puree Them Into Soups 
If your children won't eat chunks of vegetables in their soup, puree it in your blender or food processor. Try blending your favorite vegetable, bean, or chicken soups. You'll be surprised how delicious they taste. My kids call them smoothie soups and like to drink them from a cup. Pureed soups are a soothing way to nourish a sick child who doesn't want to eat.
6 Bake Them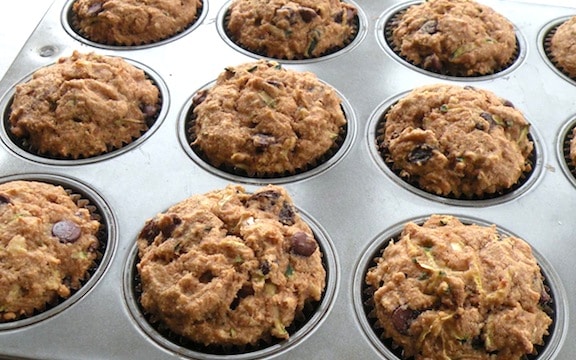 Bake zucchini muffins, squash bread, carrot cake, pumpkin or sweet potato pie using whole grain flour and a small amount of agave nectar, maple syrup, or sugar to sweeten. Try savory goodies like broccoli muffins or corn kernel cornbread. Add minced veggies to bread, pizza crusts, rolls, muffins, etc.
7 Drink Them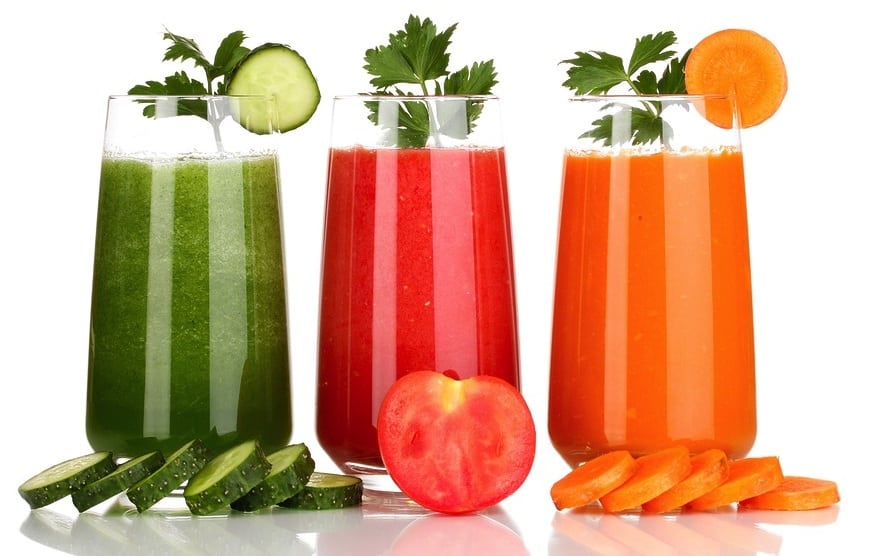 Vegetables in smoothies? You won't even taste them. Try this combination - I call it the Everything Smoothie: Place 1 ½ cups apple juice, ½ apple (cored and sliced), ½ orange (peeled), ½ raw sweet potato or 1 carrot (sliced), ¼ cup chopped kale or cabbage, 1 banana. Puree together. Makes 2 to 3 servings.
Cathe Olson is the author ofSimply Natural Baby Food, The Vegetarian Mother's Cookbook,* and Lick It! Creamy, Dreamy Vegan Ice Creams Your Mouth Will Love.* For more information and sample recipes, visit Cathe at Simply Natural Books.
*This post contains affiliate links. If the product is purchased by linking through this review, VegKitchen receives a modest commission, which helps maintain our site and helps it to continue growing!