If you like spinach, you'll love this yummy side dish— a contemporary twist on comforting creamed spinach — without the cream. Silken tofu stands in beautifully for the high-fat stuff. For those times when spinach is in abundance from your garden or CSA, this recipe doubles easily.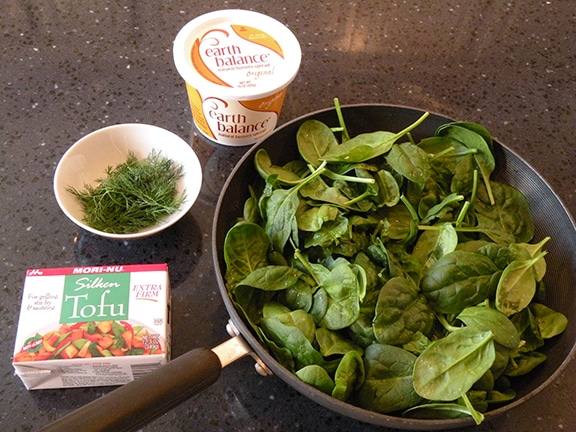 You'll need about a pound of well-washed spinach or rinsed baby spinach, half of a 12-ounce carton extra-firm silken tofu, a tablespoon of vegan butter, and a little fresh dill. Place the spinach in a stir-fry pan or soup pot; cook briefly just until it's all wilted, adding it in batches if need be.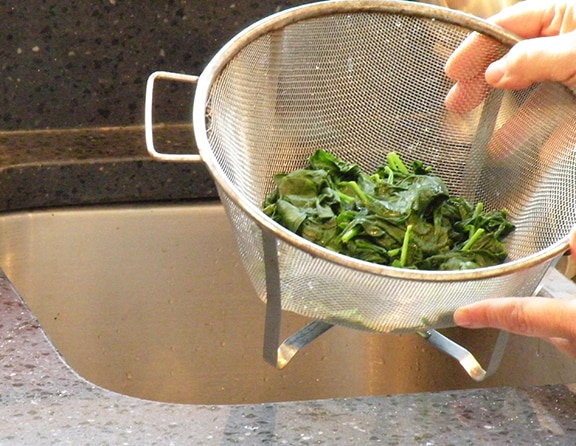 Make sure to drain the spinach well in a colander, squeezing out most of the water.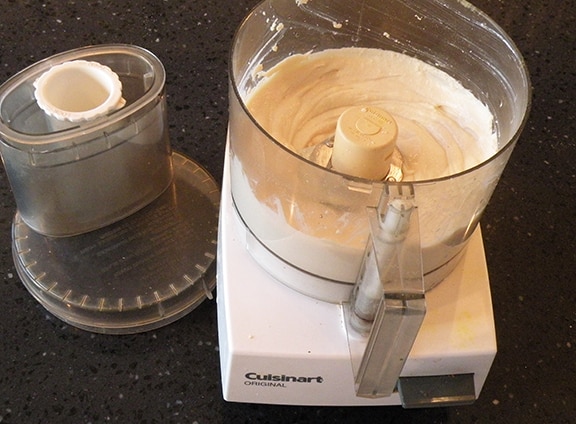 Process the silken tofu (remember, just half the package) until smooth.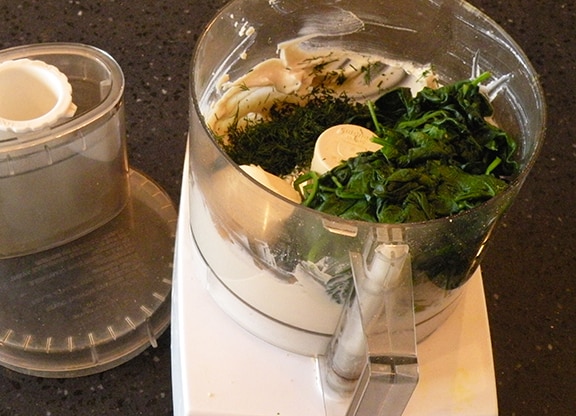 Add the wilted spinach, vegan butter, and dill to the food processor. Pulse on and off until the spinach is nicely blended with the tofu; leave a little texture.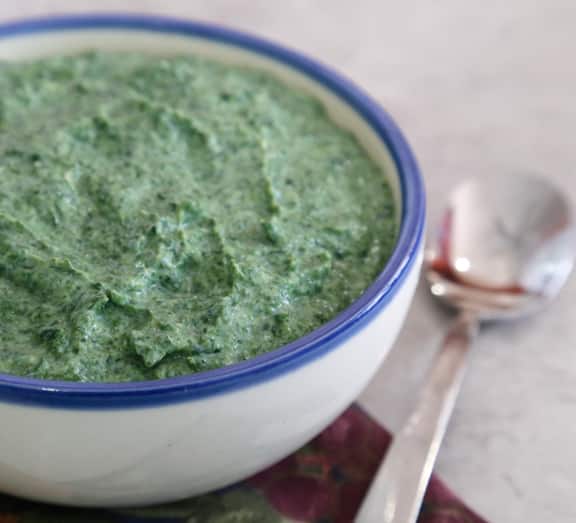 Before serving, heat gently in a small saucepan or in the microwave. Season with salt, pepper, and a pinch of nutmeg, then transfer to a serving bowl. Serve warm.