Visitors to Prague who are vegan, vegetarian, or fans of raw food may feel lost among the offerings of traditional Czech cuisine. If you're looking for healthy, flavorful plant-based dining in Prague, our guides will make sure you find the best!
Our guides will show you Prague as it really is – full of history and interesting stories. With the I Like Veggie team, your journey will be filled of good food and fun. We're Lucie & Honza, and we grew up in Prague.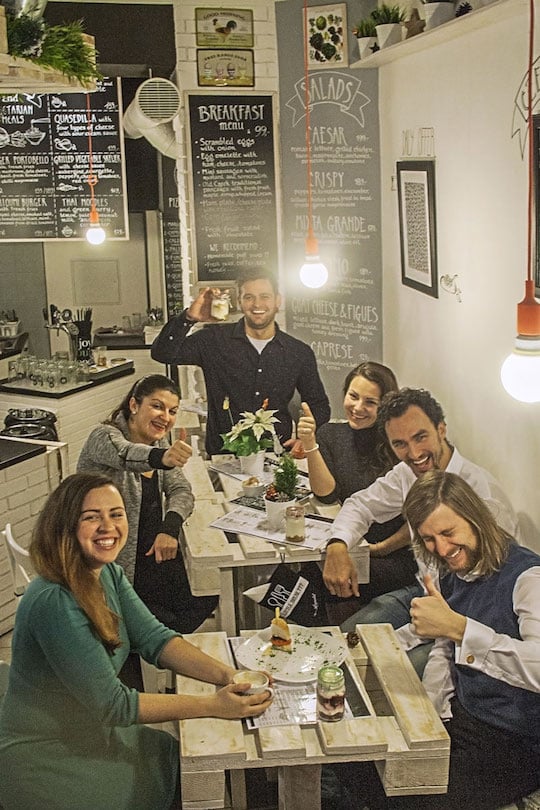 We know how challenging it can be, especially for first-time visitors, to find  amazing restaurants that cater to your special dietary needs. Traditional Czech restaurants offer very heavy, meaty dishes. We're convinced that this food is unhealthy and definitely does not equip you with the energy you need to discover the city. Just a couple of the restaurants we'll introduce you to are My Raw Café and Green Spirit Bistro.
This conviction is the main reason behind our concept. We know the best places to find healthy, light and tasty meals. in beautiful Prague. So, that´s who we are. Young, fresh and healthy. And we are really happy to be making our planet greener, with you, our visitors, who we host with love and passion.
Here are some of the many and varied dishes you might sample on our tour: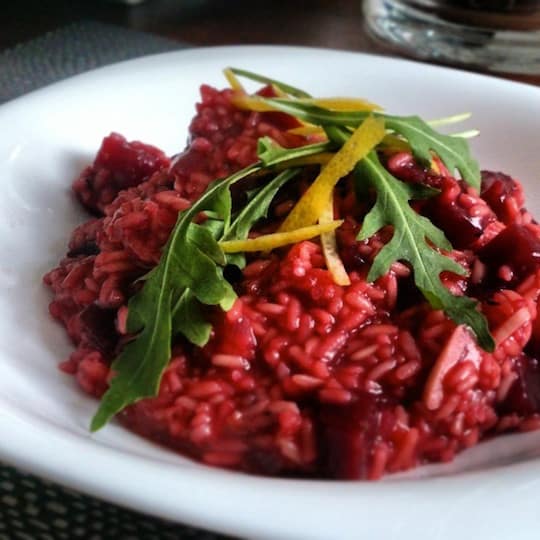 Vegan Red Cabbage Risotto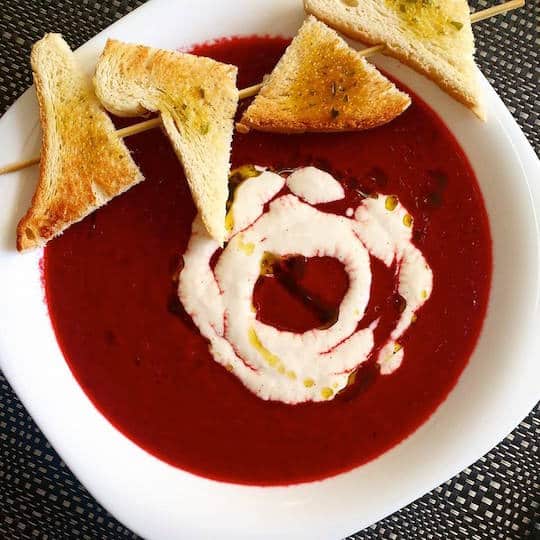 Raw tomato soup with coconut milk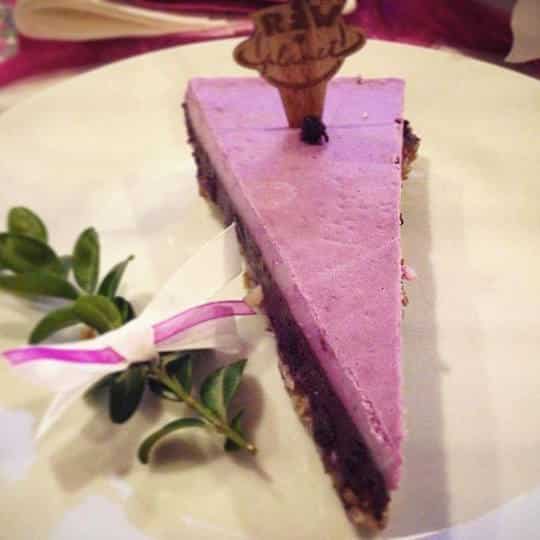 Raw vegan blueberry cake
Contact the I Like Veggies team for tours and information. See you in Prague!