What happens when one parent is vegan and the other one isn't? Will the children be raised vegan or not? If you are a vegan but your spouse or partner is not, and you have or are planning to have children, then you are in what I call a mixed marriage. Families in this situation have some challenges to overcome and some difficult decisions to make. The good news is that it is entirely possible to raise your children vegan even if your partner is not a vegan. But it's not easy.
I believe there are two prerequisites for successfully raising vegan children in a mixed marriage. First, your partner must agree that it is healthy for a chid to be a vegan. Second, your partner must agree to be an active participant in raising the children vegan. If you don't have those two commitments from your non-vegan partner, then it's unlikely that your children will be raised totally vegan...
Assuming that your partner has agreed to raise the children vegan, here are some guidelines for a successful outcome.
Set ground rules. The families I interviewed who are in mixed marriages say that it's important that everyone is clear about how food will be treated in the home. Conflict will arise if the rules are unclear or if one person expects a certain behavior from the other and doesn't get it. Make sure that whatever rules you come up with are agreed upon by both partners and are completely understood. The following rules are examples of rules that other families have adopted.
Only vegan meals are served in the home.
Only vegan groceries are allowed in the home.
The non-vegan spouse may eat meat at a restaurant or away from home only.
The non-vegan spouse will not eat meat in from of the children.
Certain sections of the refrigerator and freezer may contain meat, but it is limited to those sections only, and is off limits to the children.
The non-vegan spouse may eat meat in the home but only if he cooks it himself.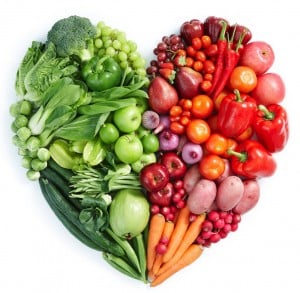 Make eating vegan fun for everyone. If you've decided that only vegan meals will be served in your home, try to find recipes that will appeal to everyone, including the non-vegan parent. There are lots of dishes that non-vegans will readily eat even if there is no meat and dairy in them. For example, spaghetti with marinara sauce, stir-fried vegetables, lasagna, pizza, or falafel sandwiches. Let your non-vegan partner select some vegan recipes he or she likes and serve them often.
Be respectful. Don't disparage or berate your spouse in front of your children. If she eats meat at the table and you cluck in disapproval, your children will feel uncomfortable and confused. Similarly, teach your children that not everyone is a vegan, and to be respectful and tolerant of everyone's lifestyle.
Educate your partner. Be sure your non-vegan partner know what is vegan and what isn't, including hidden animal ingredients. Inevitably there will be times when your partner is alone with the kids at an event where non-vegan foods are being served. If he doesn't know what questions to ask, your children may end up accidentally eating something non-vegan. Plan ahead, be prepared, send vegan foods along with your family, and remind your children to ask whether something is vegan before they eat it.
Present a united front. When you're at an event with family, friends, or co-workers, it's important that your non-vegan spouse doesn't abandon you to fend off comments and /or criticisms of adversarial people. Also, if some member of the family is constantly pressuring you to feed your children meat or dairy products, be sure that both you and your spouse—not just the partner who is the vegan—defend the decision to raise vegan children.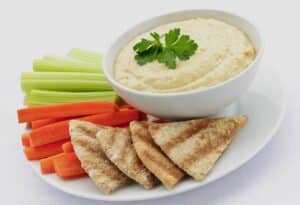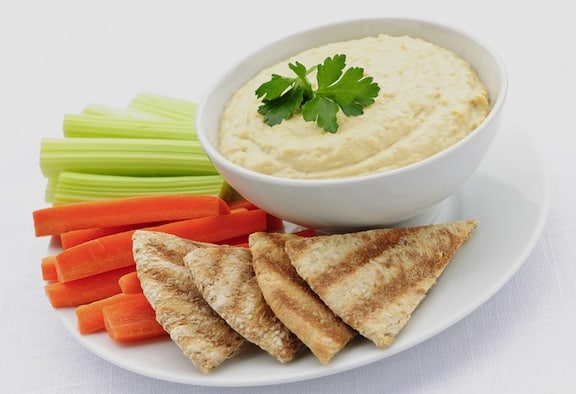 Don't be too hard on yourself or the kids. If you kids do eat something they shouldn't, or if they occasionally try something their non-vegan parent is eating, don't get angry. Often, it's just a one-time experiment...If the "unthinkable" happens and your kids decide to give up being vegan to eat meat and dairy products, don't be too hard on yourself. your kids will probably be eating better than most kids their age because of your vegan influence. And who knows, in the future, they may go vegan again.
Respect the rules. If you've agreed that your kids can eat what they want outside the home, don't make nasty comments when they eat meat in a restaurant. Similarly, your partner should not make comments at the dinner table like, "Eww, tofu again? I'd rather have chicken." Be respectful of the rules you've agreed upon. You won't have totally vegan children, but you will have respect, harmony, a better marriage, and healthier kids than most.
Don't forget, you can still practice other aspects of veganism, such as compassion towards animals, using non-animal products in the home, recycling, and buying from vegan-owned companies. You will still make a tremendous difference!
Excerpted from Raising Vegan Children in a Non-Vegan World: A Complete Guide for Parents* (VegFamily, 2003) by Erin Pavlina.
*This post contains affiliate links. If the product is purchased by linking through this review, VegKitchen receives a modest commission, which helps maintain our site and helps it to continue growing!