This Moroccan Vegetable Stew is delicious and very easy to make. It can be paired with rice or frozen for later! Make a big batch and enjoy the exotic flavors.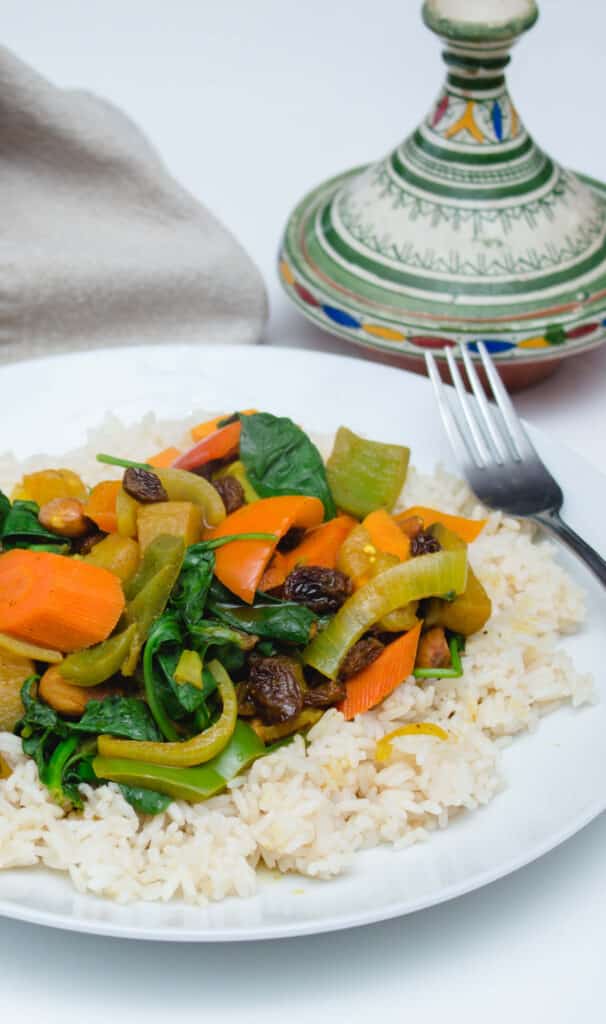 Slow Cooker Moroccan Vegetable Stew
Ingredients
3 carrots
1 onion
1 green pepper
1 yellow pepper
2 cups baby spinach
1 tbsp. onion powder
1 tbsp. cumin, ground
1 tbsp. garlic powder
½ tbsp. cayenne pepper
½ tsp. salt
1 cup raisins
½ cup almonds
½ cup fresh cilantro
Instructions
Combine all the ingredients and seasonings—except the raisins and fresh cilantro—in a slow cooker.
Cover and cook on Low until vegetables are tender, about 4 hours.
A few minutes before the stew is done cooking, add the raisins and cilantro.
Sprinkle with fresh coriander and serve with rice.