There are lots of colorful, beautiful varieties of winter squash on the market in the fall and winter. I love to look at them, and they make festive centerpieces for the seasonal table. But when it comes to choosing one to eat, I go for butternut almost every time. Sure, it's not as pretty to look at as some of the others, but for flavor, texture, and versatility, it can't be beat. It's especially good in soups, and you'll find three tasty choices following. First, we highly recommend you visit How to Cut a Butternut Squash Without Losing Your Mind. Then you'll be set for these 10 great ways to use this classic cool-weather vegetable.
Once you've got the butternut squash baked, Coconut Butternut Squash Soup With a Garnish of Greens (shown at top) comes together quickly. The mellow flavors of coconut milk, kale, and red onions synergies delectably with the squash, and look gorgeous together as well. It's a fantastic first course for a Thanksgiving dinner, but you need not wait for a special occasion to enjoy it.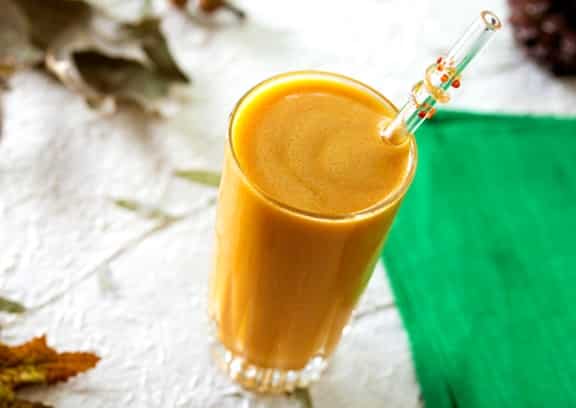 Mellow Butternut Squash Smoothie tastes like a liquid version of a delicious pumpkin pie — the secret being that butternut squash makes better pumpkin pie than pumpkin itself does. Gently spiced with cinnamon and ginger, this smoothie is packed with flavor and gives you a generous dose of  vitamins A and C. It might well become your go-to fall and winter smoothie!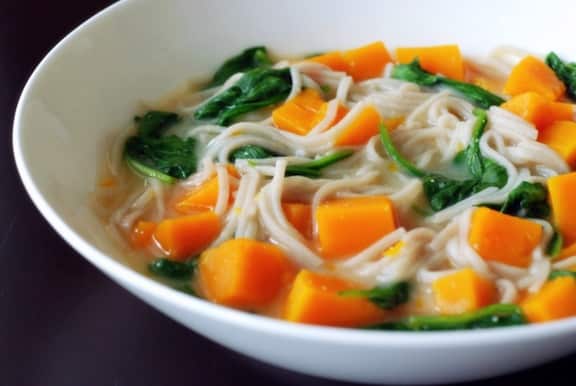 Once you've got the squash baked, this warming Miso Butternut Squash Soup comes together quickly. Filled with noodles and colorful and nutritious veggies, it's as pleasing to the eye as it is to the palate.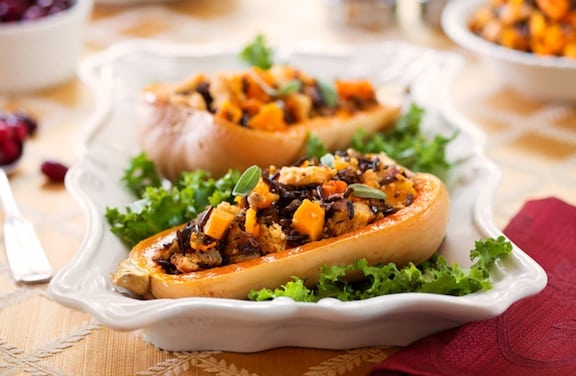 Even those of us who have given up the bird welcome a Thanksgiving dish that has been stuffed. Butternut Squash with Whole Wheat, Wild Rice, and Onion Stuffing makes a handsome centerpiece for the holiday meal.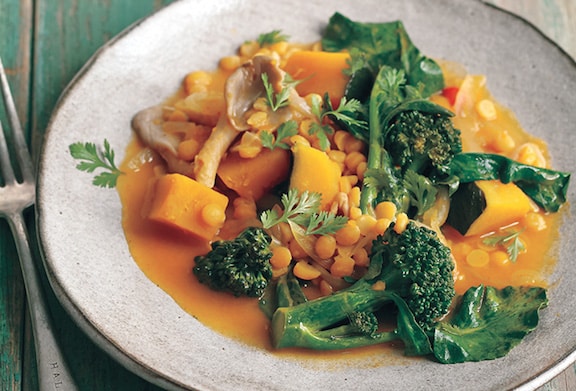 Thai Red Curry with Winter Squash, Mushrooms, and Broccoli is a fusion-style dish by Jill Nussinow. Winter squash (here, we prefer butternut) pairs well with Thai curry. The mushrooms add earthiness and a lot of texture, while the broccoli (or greens) adds freshness.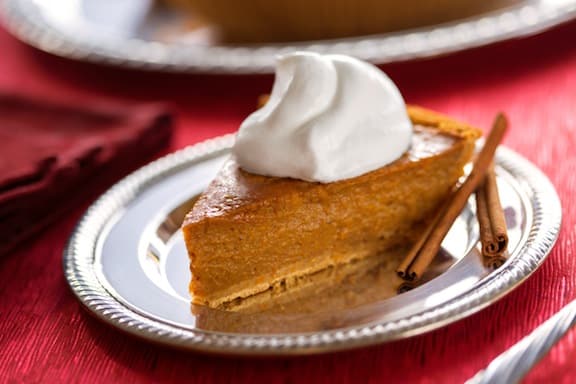 Smooth, sweet butternut puree tastes just as good as sugar pumpkin in Easy Vegan Pumpkin or Squash Pie—perhaps even better! Once you've got the squash or pumpkin baked, which I do ahead of time, making this nourishing pie is a snap. It contains no eggs or dairy, of course, but no one will notice!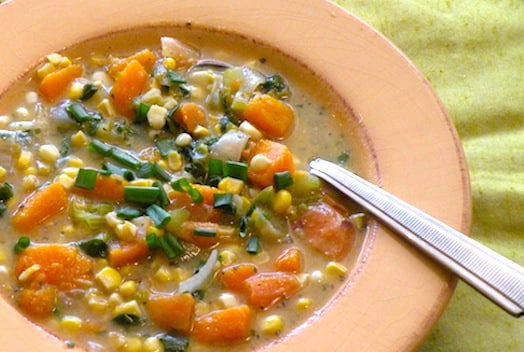 Squash, Sweet Potato, and Corn Chowder is perfect for fall. Though this admittedly involves a bit of preparation, none of it is difficult. It's a great soup to make on a quiet Sunday — you'll be happy to come home to it during the week! It's delicious with fresh cornbread.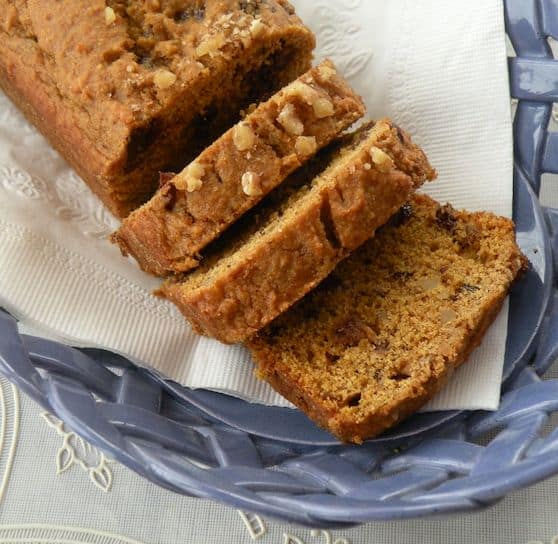 Pumpkin or Squash Mini-Loaves make a nice gift to bring when you visit friends and relatives over the winter holidays; they're also an easy everyday treat, full of nutritious ingredients, to make and enjoy at home. I think they're especially good made with butternut, of course.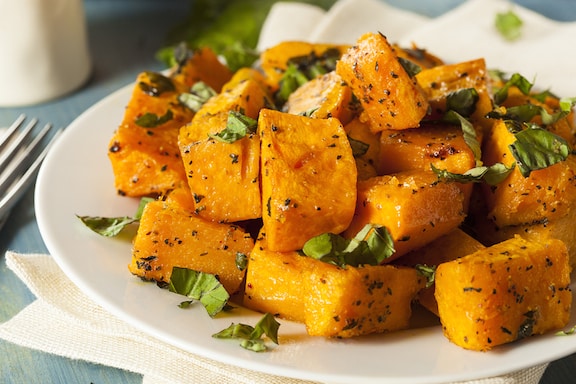 With a subtle hint of soy sauce and maple syrup, Soy and Maple-Glazed Winter Squash is a simple recipe that's positively addictive. It's a nice addition to everyday or holiday winter meals. You can vary it by using other squashes.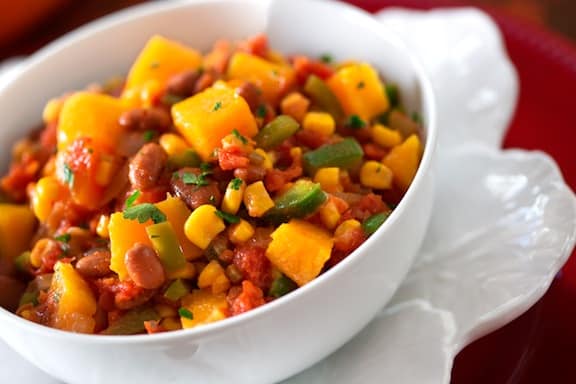 Three Sisters Stew is a great main dish option for Thanksgiving dinner, but you can use it throughout the fall and winter. It's somewhat like chili, though more about the squash than beans. If you bake your butternut squash or pumpkin or squash a day ahead, the stew will come together in a snap.