For Jews around the world, early fall is the beginning of a new year, marking Rosh Hashana, the Jewish New Year. Here are vegan Jewish new year recipes and menus for the vegan and vegetarian dinner table. Rosh Hashana is more than a New Year's celebration. The holiday's ancient roots are as a harvest festival, and enjoyment of the abundant produce of early autumn remains central to the celebration. The foods served emphasize this holiday's optimistic spirit. And so, naturally sweet foods are favored at the dinner table.
Shown above, Moroccan-Flavored Tofu with Apricots, Almonds, and Olives; photo by Susan Voisin. Even more recipes for the Jewish New Year and other holidays around the year can be found in Vegan Holiday Kitchen, from which some of the recipes in this section are adapted.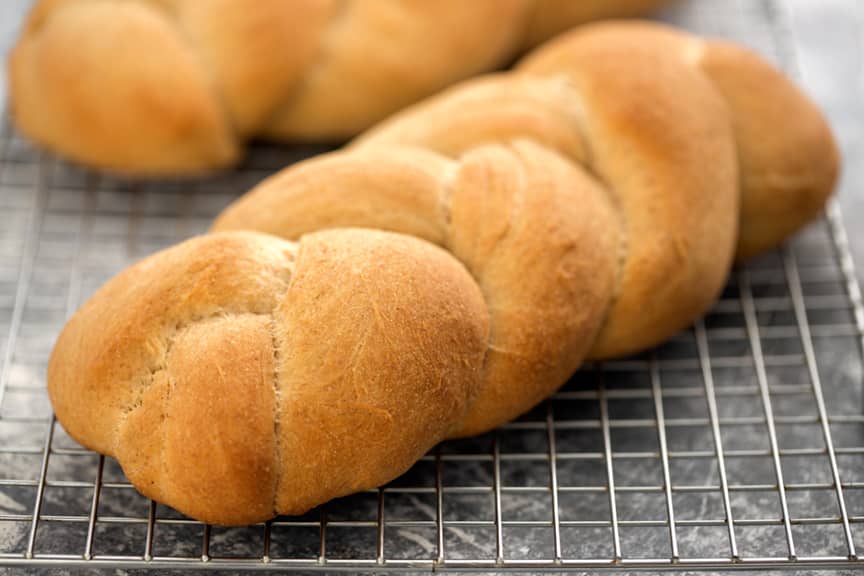 It's hard to imagine a Rosh Hashana celebration without challah bread. For vegans, the challenge becomes making this moist bread without its characteristic ingredient—eggs. Egg-free vegan challah, shown above, is the result of much experimentation by Rachel Orenstein Packer, a guest contributor to VegKitchen. Then, there's the ritual of spreading chunks of this tender bread with honey, as well as dipping apple slices in honey, which, for the strictest of vegans can be simply replaced with agave nectar.
The choice of produce used for a Jewish New Year meal will differ somewhat depending on whether the meal has an  Ashkenazi (Eastern European) or Sephardic (Mediterranean and Middle Eastern) theme. Ashkenazi dishes feature apples, sweet potatoes, beets and other foods native to Eastern Europe.
Sephardic dishes feature such foods as apricots, dates, pumpkins. and turnips. Both traditions make liberal use of leeks, squash, carrots, and other produce that is plentiful in early fall; these vegetables symbolize abundance and prosperity. Choose from this mix-and-match menu to create an abundant, festive meal for your family and friends.
Soups
Note that since this holiday usually falls anywhere from mid- to late-September, the weather can be either still warm or getting nippy depending on where you live. A soup course is optional, but if you'd like to serve it, go for the cold soup if you're in a warm zone, or either of the two hot soups if the weather has turned cooler.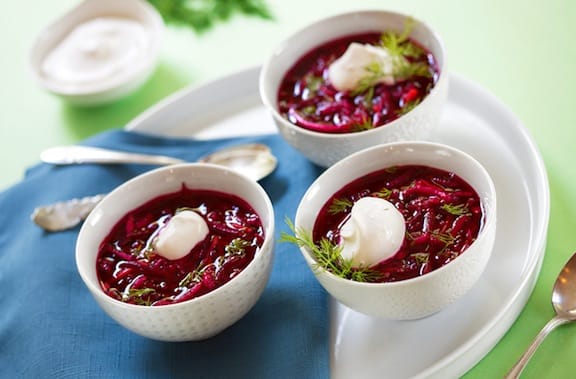 Traditional Jewish New Year Recipes and Main Dishes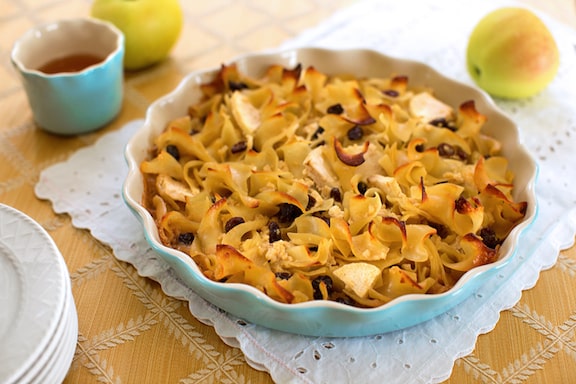 Salads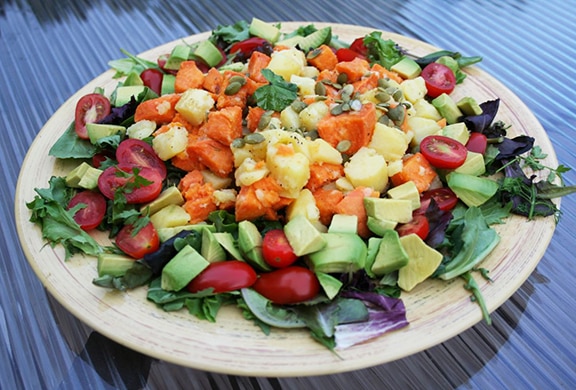 Vegetable Side Dishes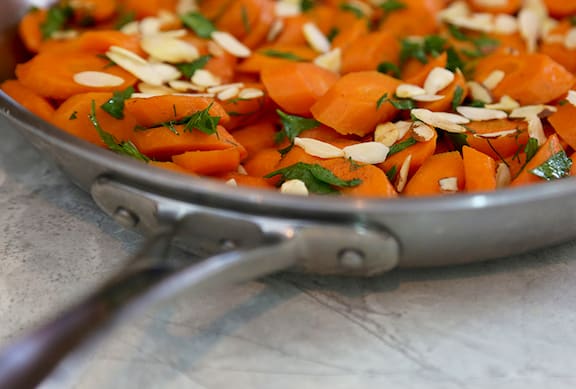 Desserts and sweets