As part of the beloved spring celebration, vegan Easter desserts and treats are a must! Enjoy this list of delectable dairy-free sweets. See also our full listing of Vegan Easter Recipes.
Chocolate-Coated Key Lime-Coconut Creme Pie (recipe and photo by Annie Oliverio, above) has a hint of chocolate and the crunch of the toasted coconut and cacao nibs is a wonderful counterpart to the creaminess of the "custard."
Triple-Citrus Cupcakes by Hannah Kaminsky combine three different zesty flavors into one cupcake. These have the kind of bright flavor that's perfect for the holiday meal.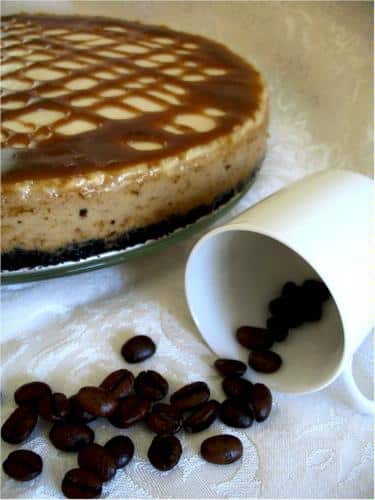 Caramel Macchiato "Cheese" Cake is another Hannah Kaminsky classic. Now you can have your coffee and eat it, too!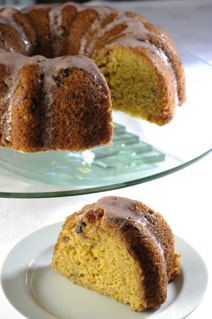 Big Orange Bundt Cake elicits oohs and ahs when set out for serving, says its creator, Fran Costigan, but the proof is in the tasting and this cake goes to the head of its class. You'll find a number of variations including an all orange juice cake at the end of the recipe.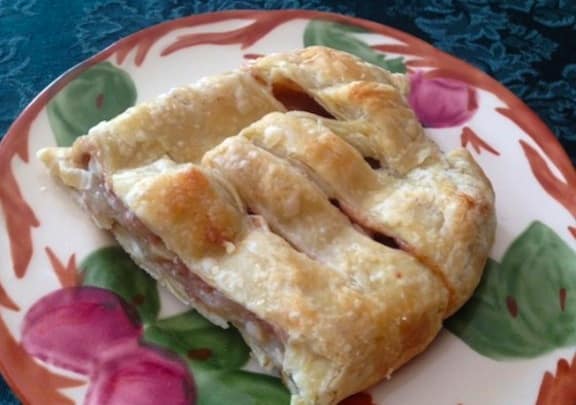 Vegan Apple Strudel by Lauren Ulm is super easy to throw together, even at the last minute— a great way to make an impressive dessert quickly.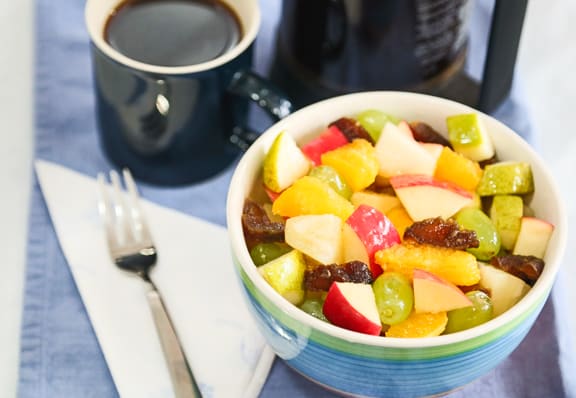 Cool Season Fruit Bowl is a nice winter-to-spring fruit salad, perfect for company that prefers to avoid pastry.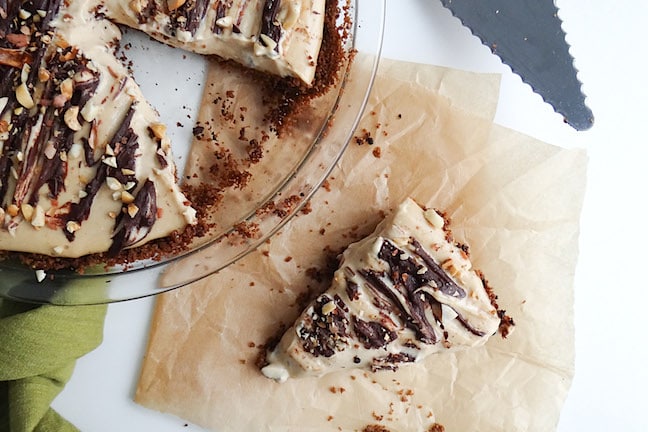 Creamy Peanut Butter Pie is light and luscious pie—kissed with the dynamic duo of peanut butter and dark chocolate. It's made with tofu and only a touch of agave nectar for sweetness.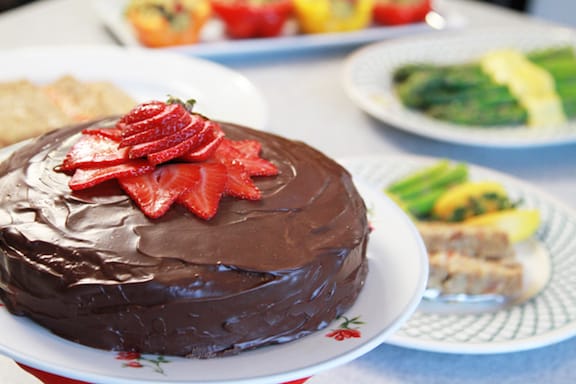 Chocolate Ganache Cake by Laura Theodore is a rich, decadent-tasting, and gorgeous cake. This scrumptious confection, topped with a luscious vegan chocolate ganache frosting, is ideal to serve as an enticing dessert at any gathering throughout the year.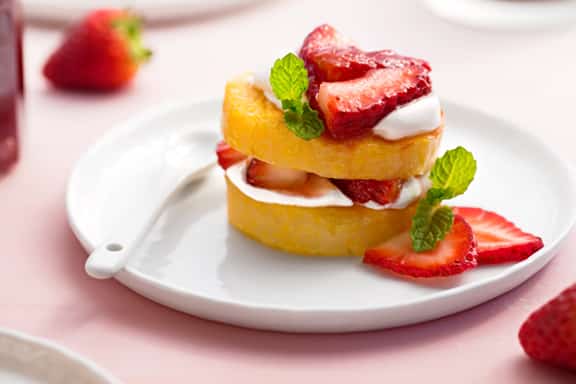 No-Baked Vegan Strawberry Shortcakes are not-too-sweet treats using rounds of prepared polenta in place of baked biscuits. This makes a lovely spring dessert that's easy enough to make for an everyday treat or for holidays like Easter.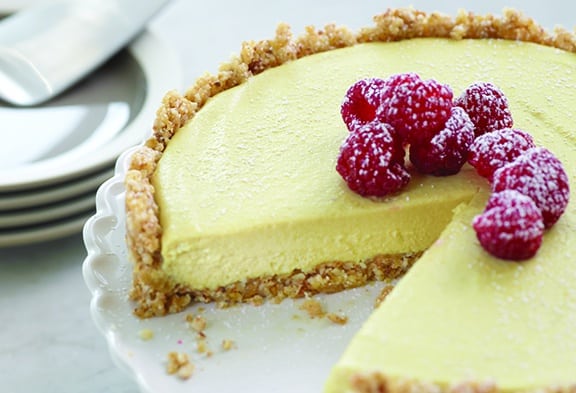 Raspberry Lemon Mousse Tart by Amber Shea is made with a nut crust of almonds, macadamia nuts, and shredded coconut, is astoundingly light and flavorful.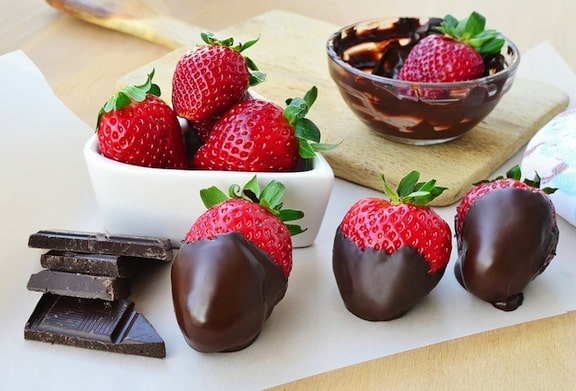 Chocolate-Dipped Strawberries proves that sometimes, simple is best.This two-ingredient classic dessert proves that strawberries and dark chocolate are just made for one another.