We all know that a home-cooked meal is worth its weight in nutritional value. Compared with takeout, your home creations probably use less fat and cooking oil and have better portion sizes—two things that can help with healthier eating and weight management.
But it's hard to convert to home cooking when you're not used to it—especially when, after a long day, ready-made food seems like such an easier and quicker option. Still, there's a lot you can do to save time and take advantage of your energy when you have it, so that cooking will be easier and simpler. Here are a few changes to make in your kitchen today to get healthy, fresh food on your plate faster.
Get inspired
Cooking's no fun when it feels like a chore. Instead of making your daily meals into work, try to find some joy in the task. Is there some recipe you've always wanted to try, but it seemed too ambitious? Give it a whirl! Is there a cookbook you've had your eye on? Go for it! Dare to dream—and think about the kinds of foods you really like to eat. Guaranteed there's a healthier version out there somewhere just waiting for you to put your own stamp on it.
Set up a meal plan station
Instead of improvising every night, purchase a marker board or calendar to hang on the fridge. Plan out your week's worth of meals (the Everyday Meals section of VegKitchen has lots of ideas), and make a grocery store list as you do, writing down everything you'll need to purchase.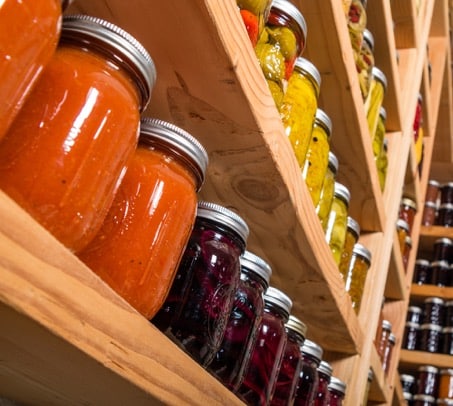 Stock your pantry
That empty space in your pantry can hold a lot more than a forlorn selection of spices. Spruce up your pantry by purchasing some of the essential ingredients of healthful eating: extra jarred tomatoes, vegetable stock, rice, beans, quinoa, coconut milk, and frozen tofu and spinach are all you need to make a few tasty meals in a pinch.
Go shopping regularly
No food in the house? It's easy to succumb to the temptations of delivery when the cupboards are bare. Set aside time each week to go shopping—and really do it. No one likes ducking elbows in the aisles or hauling groceries, so do your best to make the task fun. Listen to music while you shop, or have your groceries delivered from a local CSA or health food delivery service. Either way, you'll feel a lot more inclined to cook.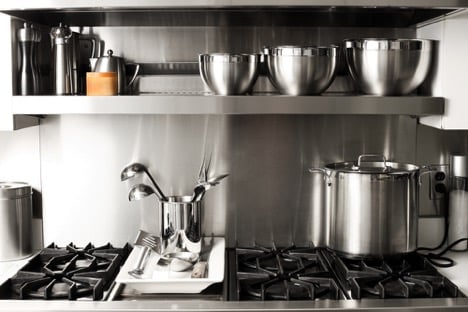 Reorganize your cooking implements
It's certainly draining to dig through a pile of pots and pans just to find what you're looking for. Really organized home cooks have their favorites—a saute pan, a large frying pan, two pots, and a casserole dish for roasting—and do most of their cooking from these. That means you can put away overflow from your cookware set on a high shelf until it's called for, keeping cooking as simple as possible.
Leverage the power of your freezer
Okay, home cooking can be made easier, but what do you do on those nights when you just do not have the time or energy to cook? The answer lies in batch cooking and freezing. Next time you get behind the stove, double the recipe and store your leftovers in containers in the freezer. Meals like chilis, soups, stews, and curries will all reheat fine in the microwave and will maintain flavor and texture for several weeks. Try to avoid freezing dishes that contain pasta, lettuce, cucumbers, or rice, however, as these items do not do well in the cold.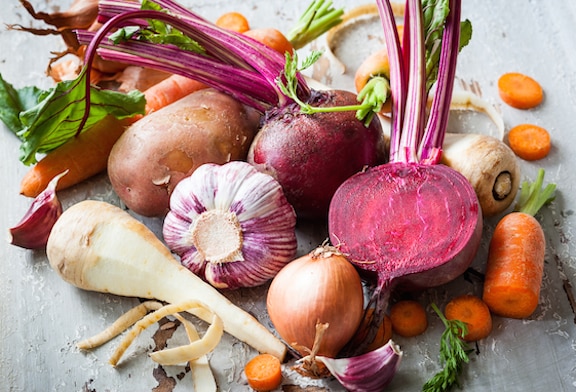 Hack your kitchen
There are all sorts of small kitchen tricks you can use to avoid some of the common irritations of cooking—for instance, did you know that freezing an onion briefly before chopping will help cut back on tearing? You can also avoid burning your hands on hot peppers by cutting them up while wearing gloves. Sidestep water boiling over by putting a wooden spoon over the pot. There are tons and tons of tricks online to avoid unpleasant side effects cooks hate, so it pays to do your research. Plus, a lot of them are just fun to try out on your own—which is one of the real pleasures of cooking.
Erin Vaughan is a blogger, gardener and aspiring homeowner.  She currently resides in Austin, TX where she writes full time for Modernize.com, with the goal of empowering homeowners with the expert guidance and educational tools they need to take on big home projects with confidence.
Photo at top by Hannah Kaminsky, from Plant Power.