In this super-easy, nearly-instant fajita recipe, chewy baked tofu is a perfect filling. This is great for adults but it is also fun for kids if you let them assemble their own. It's one of those meals, in fact, in which everything goes on the table and everyone makes it to their own liking. Serve with cooked quinoa and/or baked sweet potatoes. Photos by Rachael Braun.
Serves: 4 (makes 8 fajitas, 2 per serving)
8 fajita-size (6- to 7-inch) flour tortillas

8-ounce package baked tofu, cut into narrow strips

Prepared salsa, your favorite brand

2 cups finely shredded lettuce, or as needed
Optional:
1 cup grated cheddar-style nondairy cheese

Thinly sliced red bell peppers

Thinly sliced tomatoes
Wrap the entire batch of tortillas in foil and warm in a preheated 350-degree F. oven or toaster oven.
Place the tofu strips on a plate and heat on a dry skillet briefly until well warmed, about 3 minutes.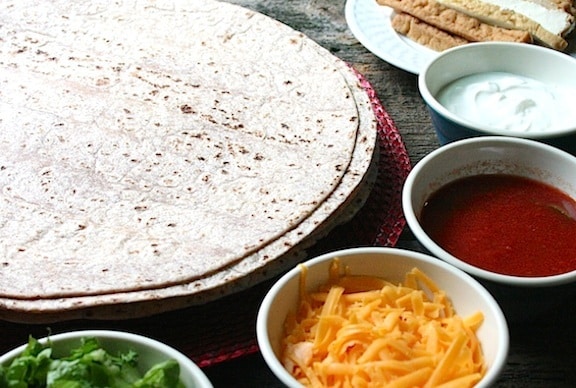 Have everyone spread a little salsa down the center of each tortilla, then arrange a few tofu strips over them. Sprinkle with some lettuce.
Next, everyone can embellish their own fajita with any of the optional ingredients you choose to include. Then, fold one side of the tortilla over the other.
The fajitas can be eaten out of hand, making sure to keep the fajita parallel with the plate so that the contents don't spill out! Or, you can eat them with knife and fork, if you prefer.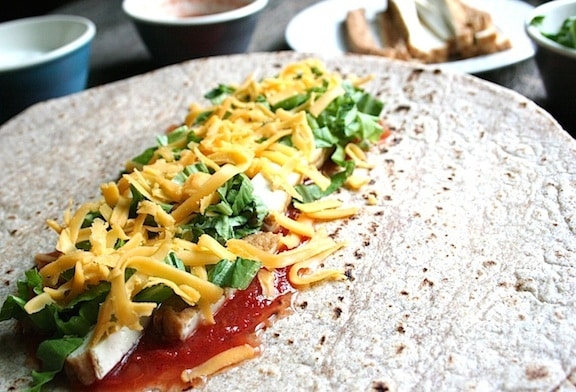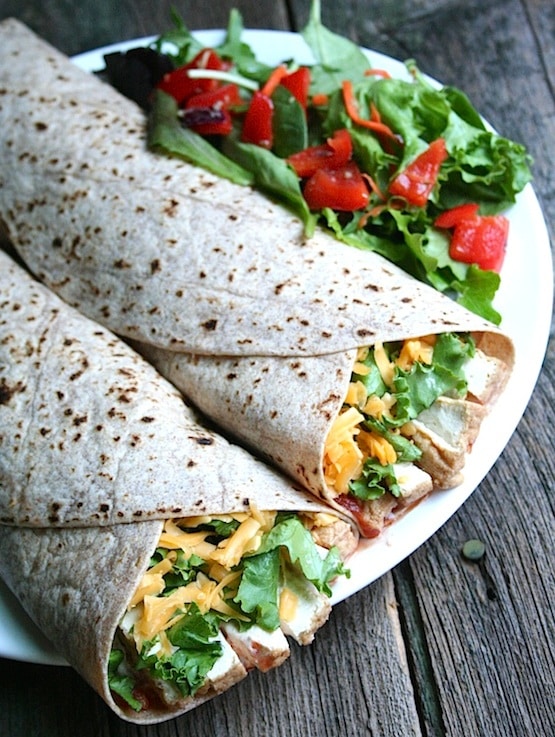 Nutritional Information:
Per 1 fajita (without optional ingredients): 123.8 calories; 2.3g fat; 285mg sodium; 44.9mg potassium; 17.5g carbs; 17.5g carbs; 3.7g fiber; 0g sugar; 7.4g protein