Here is an Italian classic made vegan! This dish is perfect for a date night or family dinner. This tofu parmesan is quick and easy to prepare—and very tasty!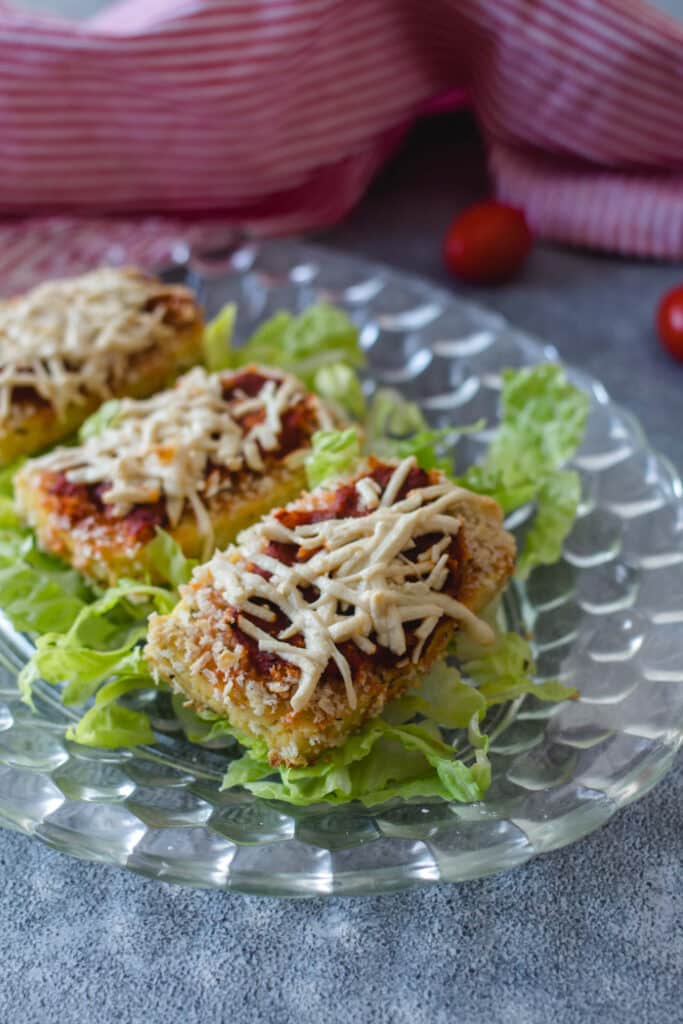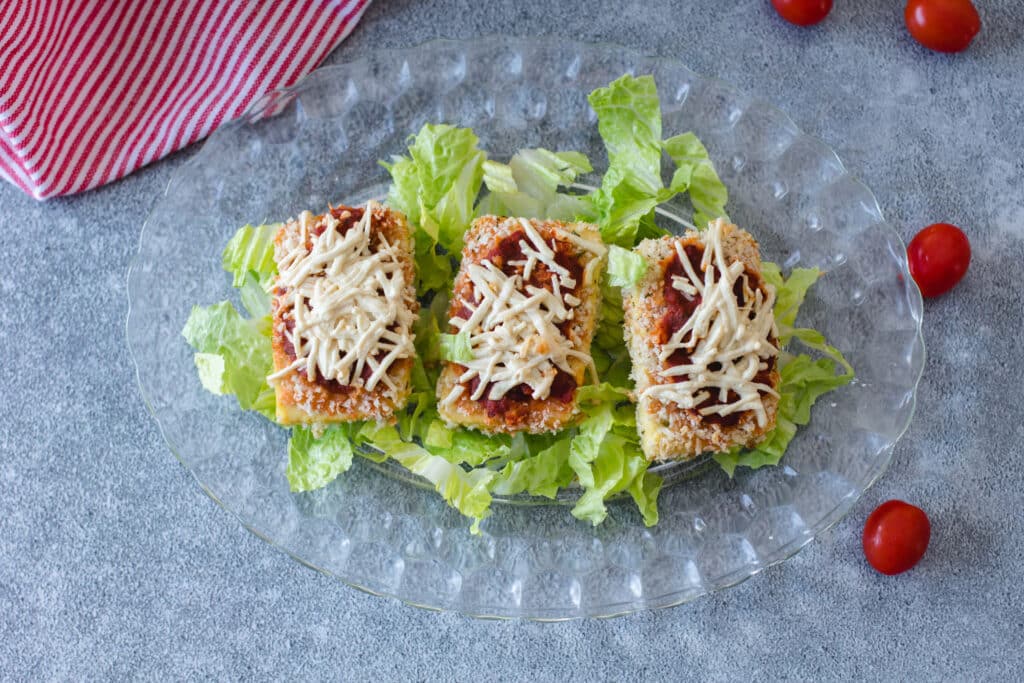 Tofu Parmesan
Ingredients
¾ cup bread crumbs
1 tsp dry basil
¾ cup soy milk
454 g extra firm tofu
salt to taste
⅔ cup marinara sauce
½ cup vegan Parmesan cheese, grated
Instructions
Preheat the oven to 375˚F.
Combine the bread crumbs and the basil in a bowl. Pour the soy milk into another bowl.
Cut the tofu into slices of just under 1 cm thick. Salt each slice on both sides.
Dip the slice successively in milk and then breadcrumbs.
Spoon some of the marinara sauce on top of the slices.
Sprinkle the parmesan cheese on top.
Cook the tofu in the oven for 20 minutes until crust is golden brown and crispy.
Serve with a green salad.