Unlike 10 or 15 years ago, when vegetarian travelers to Poland had to survive on a diet of potatoes or peanuts, today, vegetarian and vegan places are easy to find. Suit-clad workers, hipsters and tourists enjoy the outdoor seating possibilities of small restaurants which offer a wide selection of local, seasonal, organic vegetarian and vegan dishes. Contributed by Mai Jones Jeromski from Culture.PL.
Warsaw's vegetarian restaurants are visited by as many vegetarians or vegans as meat eaters who know where good non-meat-based food is served. The meals are composed of fresh and seasonal local vegetables, uncommon groats and herbs. Prices are low and daily specials are announced via Facebook. The chefs and waiters are young and dynamic. They are unstoppable inventors and experimenters who don't believe in microwaves, know that spices behave differently in meatless meals and serve health on a plate. Hummus with red beets and cloves, lentil-mushroom burgers between gluten-free corn flour buns and mango parsley smoothies - such is the latest in Poland's culinary evolution.
Culture.pl presents a review of the best vegetarian or vegan places in Warsaw, a city where vegetarians and vegans seem to be taking over the restaurant business. 
Tel Aviv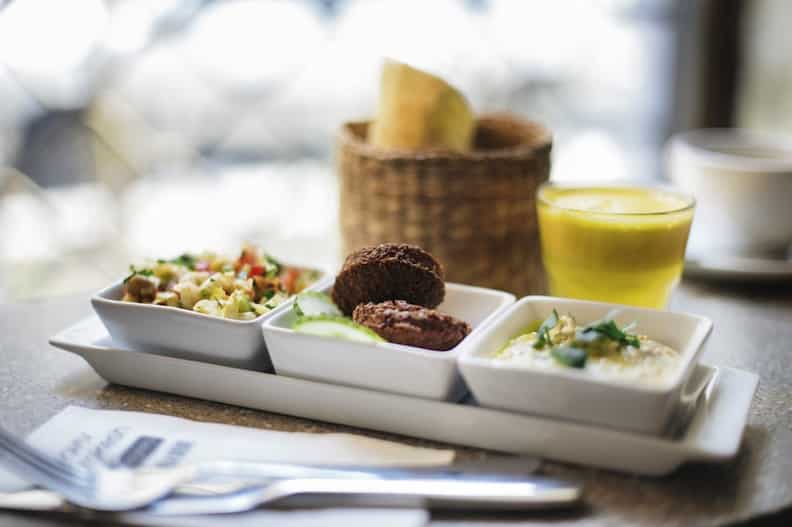 Originally a kosher restaurant, now turned vegan/vegetarian, Tel Aviv generated Varsovians' love for hummus and falafel. Just like visual artist Paweł Althamer aka the Space Alien, the restaurant follows the motto "buy locally and think globally". Inspired by Middle Eastern dishes, a team of 5 people conducts a daily brainstorming session for innovative menus that keep its hard-core vegetarian clientele rushing to secure a table. Their prized dish has its own weekly event - the hummus festival, where it comes with many flavourings: dried tomatoes, red beets and cloves, mint, or black olives. Their gluten-free corn flour bread is baked on special paper to avoid contact with the flour that might have come off the pita bread. Regulars recommend the falafel with Amba sauce (delicious sweet-sour sauce of mango, ginger and curry) and Spanish alcohol-free wines (fermented like normal wines but then dealcoholized). Poland is currently Europe's third largest producer of beer, after Germany and the UK  and Tel Aviv serves beer with natural juices and ice.
While exotic African rhythms, Israeli dance, martial arts from Sumatra and loud shows from Latin America will fill the streets of Poland this summer, the Tel Aviv food cart drives around weekend happenings selling, among others, a meat-free version of the Israeli breakfast Shakshuka on the go.
Krowarzywa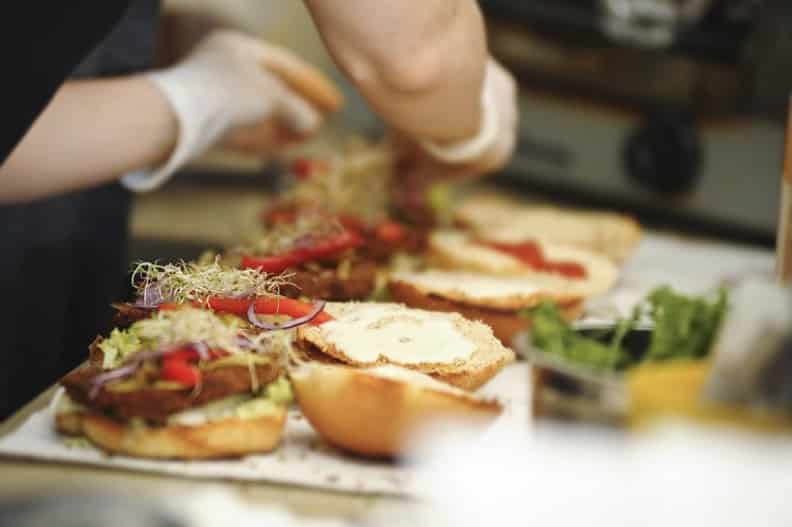 Help save a cow - that's the actual translation of the name of this vegetarian burger eatery. It was created by animal rights proponents and cuisine enthusiasts who decided to combine Warsaw's burger fad with ecology and conscious choice. Being eco-friendly can be a lot of work and that's why the Krowarzywa team attends and organises herb picking workshops. Their latest discovery: radish leaves are edible. Despite its small size, the place has a lot to offer. The burgers are always made fresh, devoid of sodium glutamate and GMOs and based on seasonal products. Buns are based on vegetable milk, and sauces are home-made. The crowning element is the burger patty. You can choose from bulgur with chard, black sesame and Polish herbs, lentils with tofu, radishes and herbs, leek with nuts, tofu and herbs or maybe nettle with millet groats and tofu. Original drinks include Fritz Kola and kwas chlebowy - a fermented beverage made from black or regular rye bread. Rye is also used in traditional Polish cuisine for the żurek soup.
Kik Fit Bar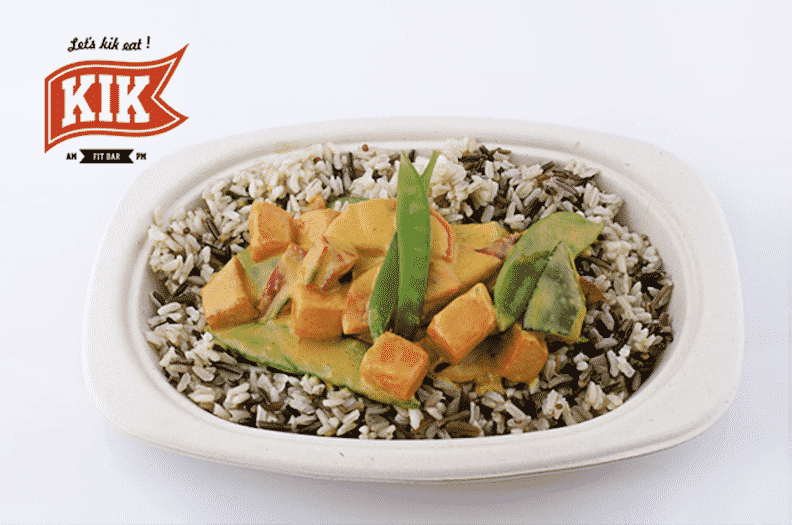 Most vegetarian places are located in the hipster parts of Warsaw but a couple of metro stations away from the centre is the newly refurbished Kik Fit Bar. Here you'll come across people who "eat smart", regardless of being vegetarian, vegans or meat eaters. Like the others, this eatery doesn't believe in microwaves or half measures. With dishes that contain chia seeds, himalayan salt, kale, quinoa, almond milk and sweet potatoes, they remind consumers about the need for a daily intake of protein, fiber, minerals, antioxidants and the right kind of carbohydrates. They make their own bread, peanut butter, almond milk, granola bars, ketchups and sauces. They are also in possession of the latest innovation on the vegetarian market — a special juicer that filters heavy metals and toxic chemicals used by farmers and prevents oxidation which would normally deprive the juice of enzymes and vitamins after 20 minutes.
Govinda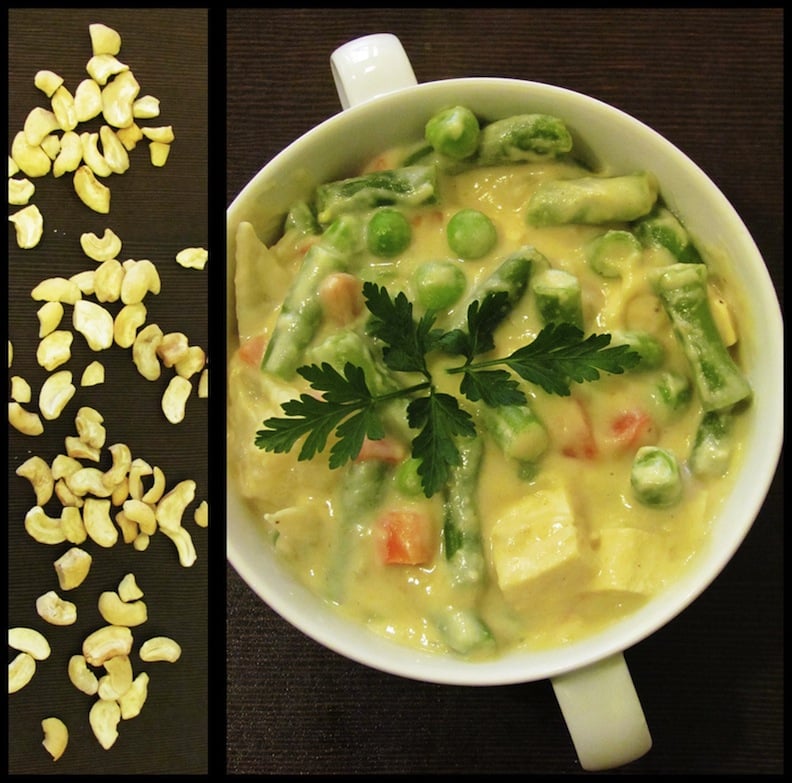 Cashews can be used instead of cream for vegan soups, and sernik - the rich creamy baked cheesecake can be made with millet groats. There are many solutions to today's food allergies, issues, sensitivities and aversions. Dressed up with savoury herbs and spices, vegetarian food is by no means dull. And tofu (which has fallen into disrepute) is no longer the staple of vegetarian diets. Vegetarian restaurants are pushed to innovate.
Govinda has an Indian take on the veggie meal. They pride themselves in being masters of pakora (a fried snack) and the popular Punjabi dish chana masala (chickpeas in tomatoes and coconut milk). They're working hard at bringing back honour to the potato, Poland's number one vegetable. Their occasional offering is an oven-baked potato plus sauce for 1 zloty (33 US cents). The vegetable has few calories, is easily digestible and contains, among others, potassium, magnesium, iron, vitamins A, B1, B2, B3, B6, C, D, E, K, and PP. What's fattening about it is your choice of sauce.
Bar Vega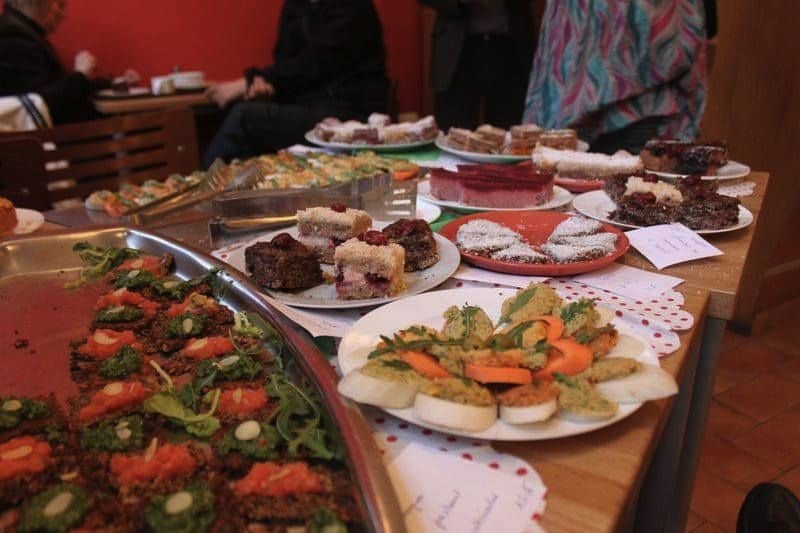 Being vegetarian is an ethical and lifestyle choice. Vega goes one step further. From every meal, a donation is made to the Food - a Gift From the Heart foundation which provides food for malnourished children. The restaurant was opened by Hare Krishna members as a vegetarian club and has become a countercultural hub. It's also a centre for alternative workshops and lectures. The food is mostly Indian and tastes like a trip to India under the watchful eye of Hare Krishna founder Bhaktivedanta Swami Prabhupada.
W Gruncie Rzeczy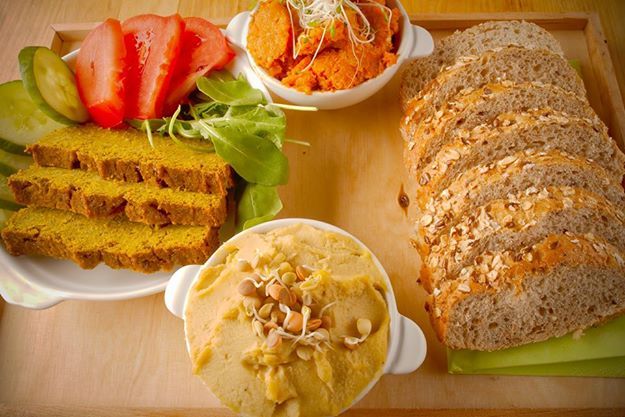 Just like during the traditional Polish Christmas dinner, meat is not allowed on the table in this restaurant. This is the best place to recommend to a vegetarian or vegan tourist who wants to try Polish food - which, on every other day of the year, is heavy in meat. Oven-baked beetroot as a starter, sandwiches with grilled vegetables, beetroot burgers, vegetable pates, and best of all - eggless mayonnaise. The small bistro is decorated in IKEA-esque minimalism but has a lot on offer during their weekly Sunday brunches (Mexican brunch, Indian brunch). Poles are passionate soup eaters. But here, there's only one soup of the day, which guarantees its freshness.
Zielony Swiat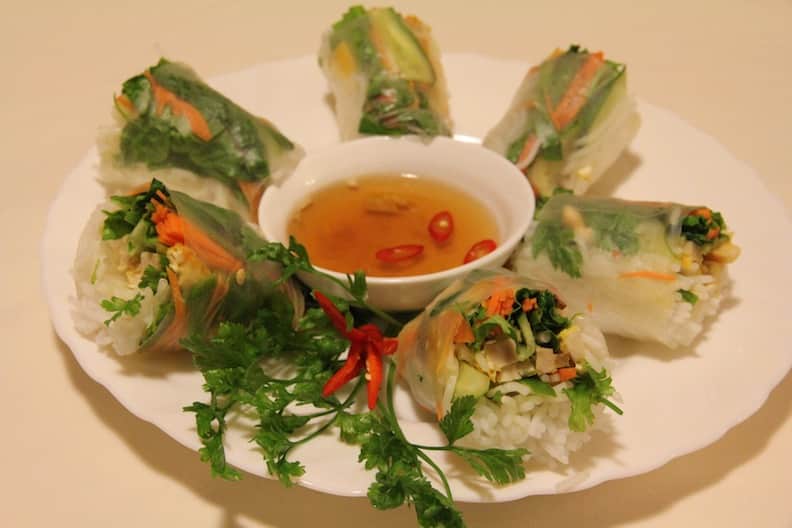 In the beginning, the vegetarian restaurant movement was spawned by Buddhist societies and Yoga centres. Zielony Swiat (Green World) was opened by a group of vegetarians from Malaysia who traversed the globe and settled down in Poland. The restaurant makes Thai, Chinese, and Indian dishes which have the same names as their meat versions but with the offending ingredients replaced with soy and vegetables.
Loving Hut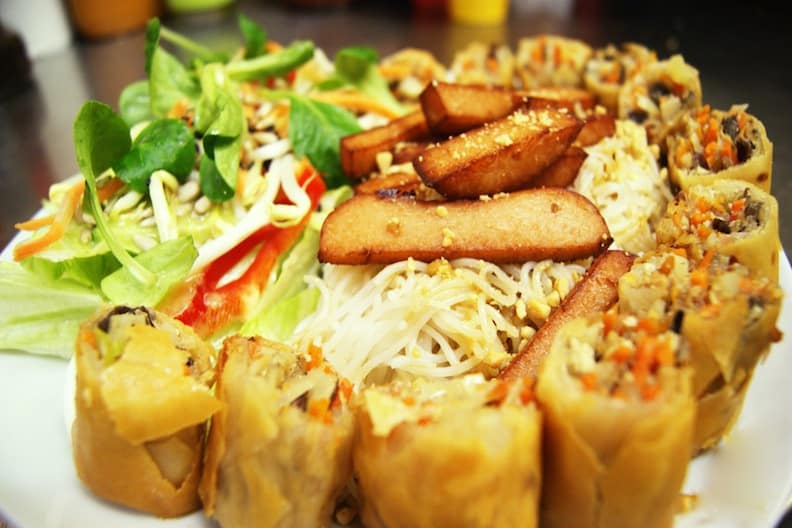 Loving Hut is part of a fast-growing large family of vegan restaurants around the world (200 locations). Individual restaurants create their own menus of dishes composed of wholesome, plant-based ingredients. The Loving Hut conveys a message of peace, love and harmony that brings to mind questions of plant-based diets being perhaps the more compassionate and only sustainable diets for the whole planet.
Mysa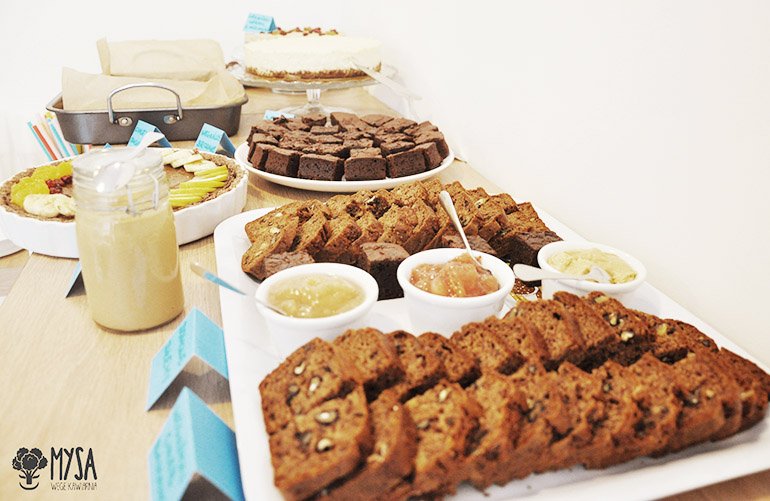 Non-meat eaters are hungry for grains, beans and seasonings. Vegetarian and vegan food can be prepared a lot like meat dishes. This restaurant proposes vegetarian carpaccio: thin slices of marinated beetroot with nuts, salad and balsamic vinegar. Mysa's minimalistic and bright interior and tables topped with magazines make it an oasis of peace in the hectic centre of Warsaw, where you can even go with your dog.
Veg Deli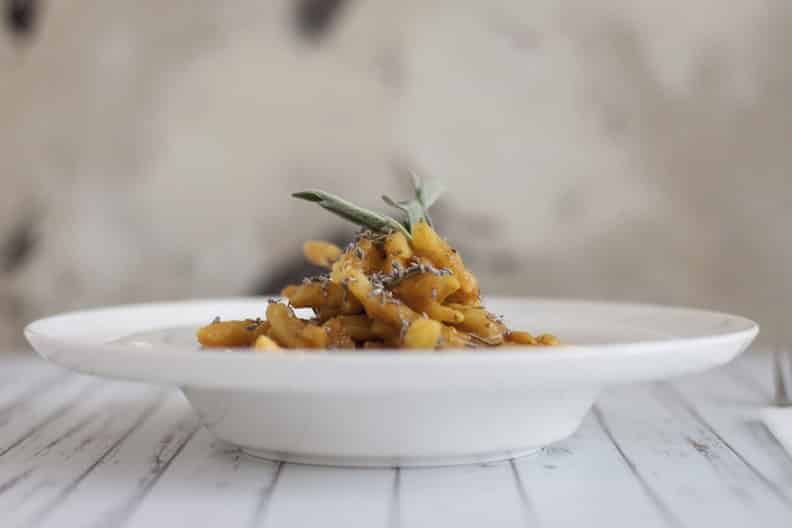 Managed by a mother and a daughter, Veg Deli was born out of their passion for vegetarian, vegan and gluten-free cooking, and raising consciousness. They are the masterminds behind the warm Scandinavian interior of the restaurant and its menu and fliers. Apart from dishes with vegetables, fruits, groats, seeds and nuts, they make their own cheeses.
Przemiana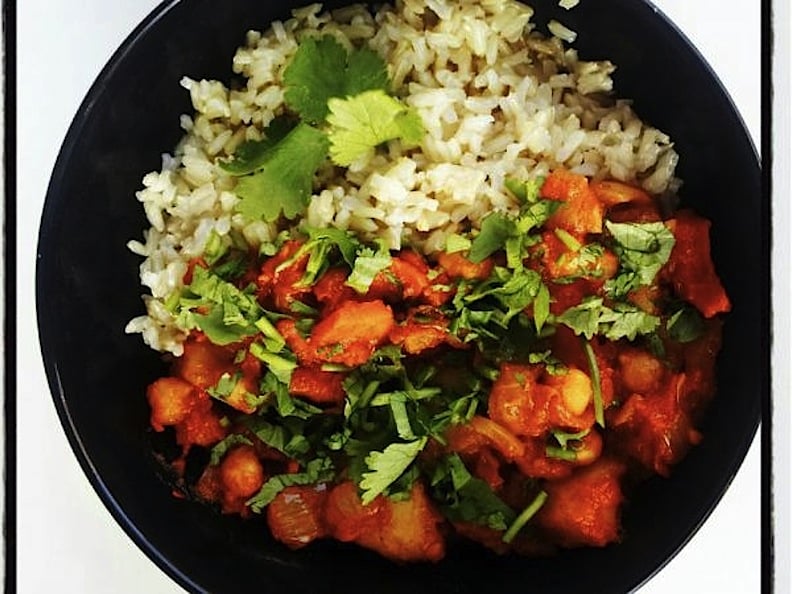 Food nourishes and heals. This kitchen follows the 5 Elements Theory based on Chinese medicine. It says that all things in the world can be divided into the elements of Water, Wood, Fire, Earth and Metal, which are represented in the body by five organs - the kidneys, the liver, the heart, the stomach and the lungs. In order to keep these elements in balance, it's necessary to balance types of food. Traditionally the method includes meat, but the restaurant Przemiana presents the meatless version of the diet.