On any given vacation, there will inevitably be one of those days where nothing seems to go right. On a recent trip to Berlin, my husband and I had one of those days when we took a day trip to Leipzig, a medium-sized city a couple of hours away. I'll spare you the details, but most everything went awry, and by the time we made our way back to the train station, we were tired, hungry, and disappointed. Coming upon a branch of Veganz, a vegan supermarket and café chain totally redeemed the day for us.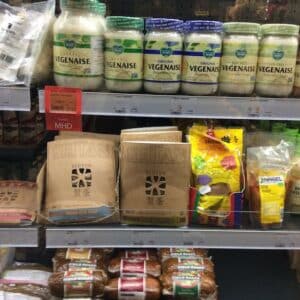 We could have gone to another of the Veganz locations in Berlin, but we hadn't mastered the U-bahn (the over-and underground metro) and it seemed a bit far afield from our other activities. Now I'm sorry we didn't make the little bit of effort to figure it out — next time! So I was beyond delighted to have come upon the store in Leipzig.
Veganz, which launched in 2011, is the brainchild of  entrepreneur January Bredack. With several locations in Germany, its country of origin, in addition to the aforementioned stores in Berlin and Leipzig, you'll also find it in Munich, Essen, and Frankfurt. Outside of Germany, there are branches in Prague (Czech Republic), and Vienna (Austria). There are plans to expand to London as well as Portland, Oregon. Portland is such a vegan-friendly city that a Veganz branch is sure to be a smash success.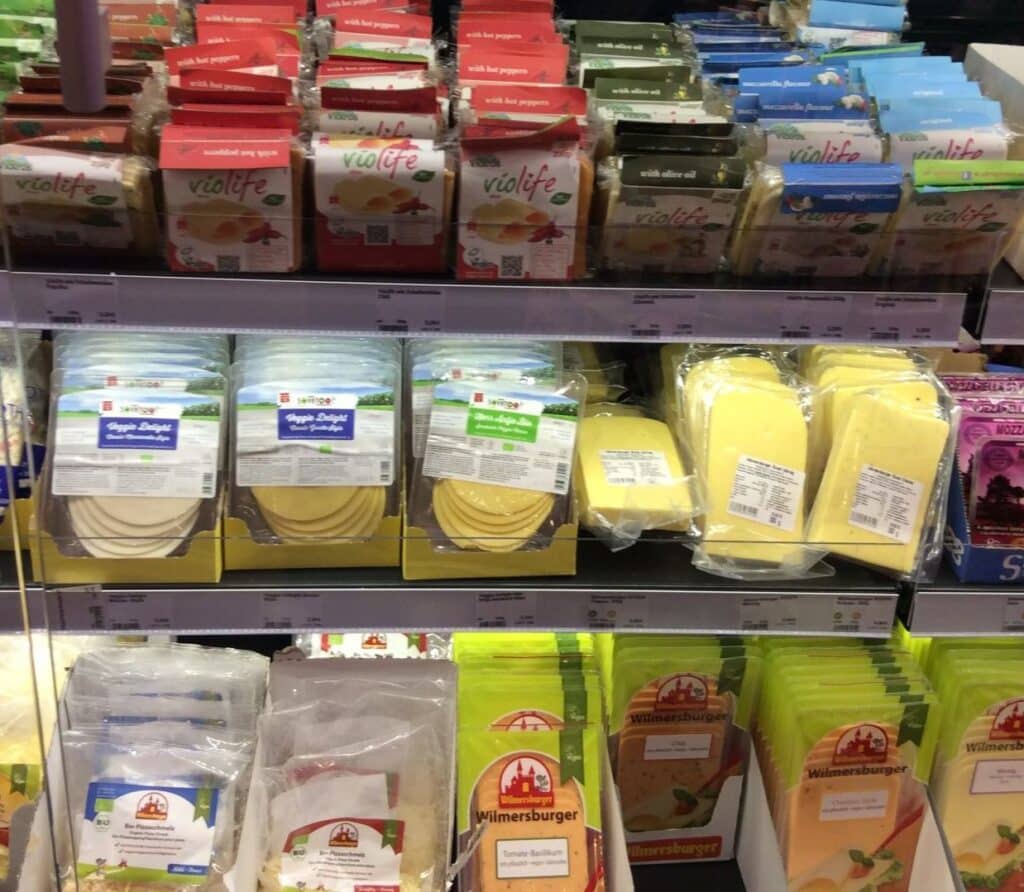 The mission of Veganz is to offer a one-stop, amazing array of fresh and prepared vegan foods and products. They're also great ambassadors of the plant-based lifestyle, spreading the love with their food truck that serves up delicious food at music festivals and sporting events. In-store cooking demos and classes are being planned as well.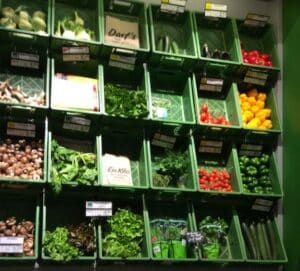 Veganz's shelves and refrigerated sections offer an array of European, British, and American products. Fresh produce is attractively displayed, and non-food items like books and household items are also part of the mix. There are vegan treats for your pets as well.
When we sat down to eat at Goodies, the café within Veganz, we were more than ready for a good meal. And unlike the rest of the day behind us, we were not disappointed! Everything we had was fresh and delicious. There were two soups to choose from — comforting yet full-bodied potato and leek, and roasted pepper and tomato. Hubby and I passed the soups back and forth and split a bountiful caesar salad wrap. We were tempted by the desserts, especially the dairy-free cheesecakes, but feeling quite full, we settled on the soft-serve ice cream, a light and sweet way to end the meal.
If you're planning any travel to the locations listed above, a stop in Veganz is well worth your while, whether to stock up or just have a meal. I can't wait to visit again — and next time, I'll save some room for that incredible-looking cheesecake.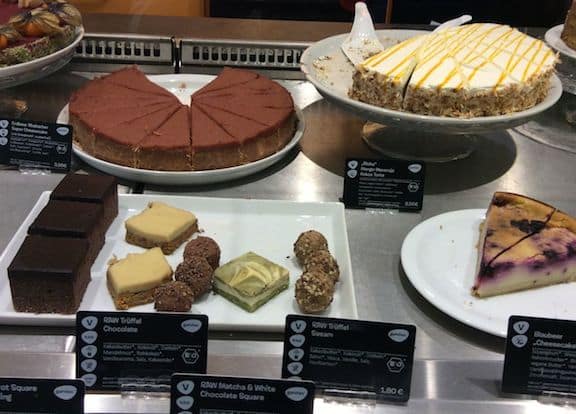 Look for more vegan travel and lifestyle articles on our Vegan Living page.