Mixed Olives and Spinach Pizza is a simple twist on traditional pizza, and a generous dose of baby spinach or arugula makes it healthier. Do try finding the pepperjack or other spicy vegan cheese, which gives this a bit of a kick.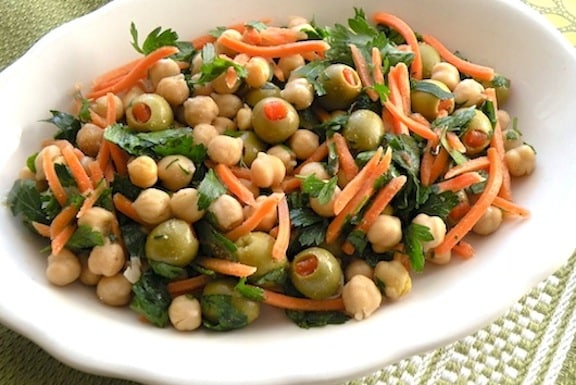 Chickpea and Carrot Salad with Parsley and Olives is an adaptation of a traditional Middle Eastern salad has a great combination of flavors and textures. I especially like it with Middle Eastern- or Spanish-themed meals; though it can be a nice foil for any mild-flavored dish, as well.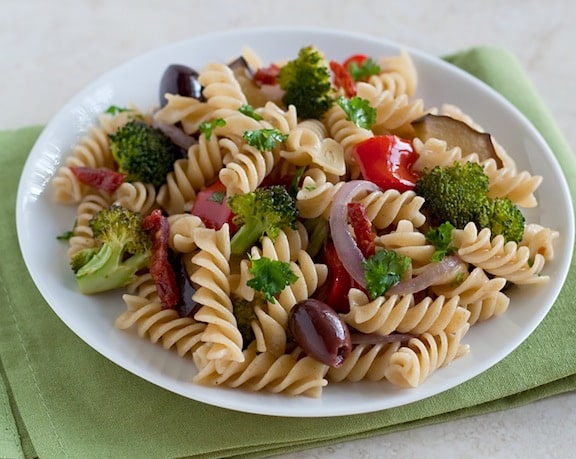 Pasta with Roasted Vegetables and Olives is an easy and delectable dish combines eggplant, broccoli, and briny olives with pasta. It's perfect for cool weather months, when you want something comforting yet not too heavy,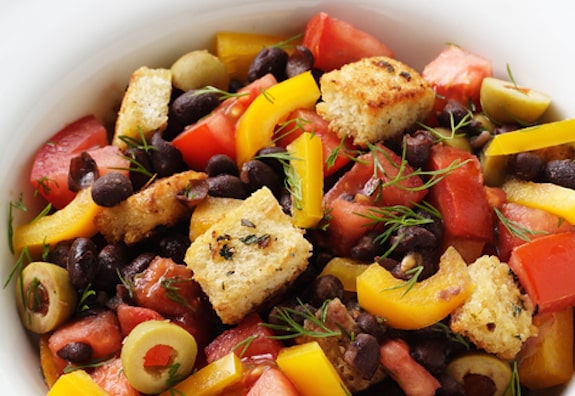 This easy and appetizing Black Bean Salad with Tomatoes, Olives, and Croutons adds color and crunch to any meal. Use gluten-free croutons if need be, or replace with sautéed cubes of prepared polenta.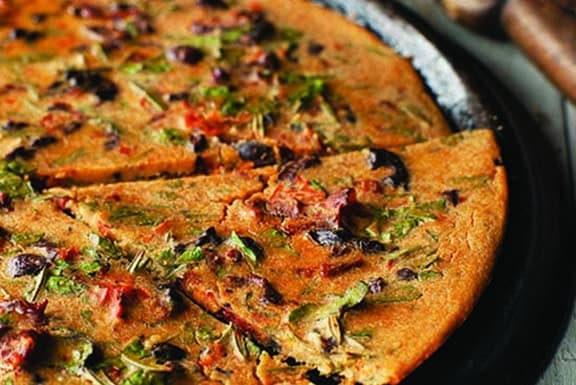 Made with chickpea flour, Robin Robertson's Farinata with Sun-Dried Tomatoes and Olives is actually more of a savory pancake than a bread. It's easy to make this Ligurian specialty that can be served as an appetizer or as part of the main meal.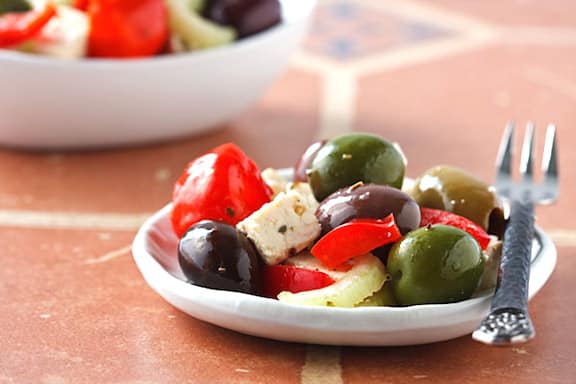 Colorful and briny, small servings of this Olive Bar Medley with Tofu "Feta" appetizer go a long way. Choose two or three different varieties of pitted olives from your supermarket's olive bar.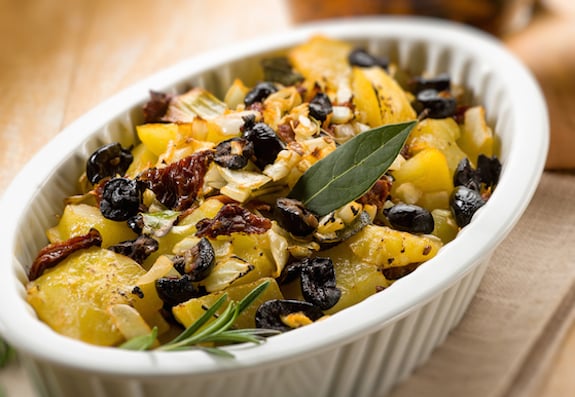 Roasted Potatoes with Black Olives is a simple way to bring out great flavor in a simple dish. Roasted potatoes are always a treat no matter what; the olives add little bursts of flavor in every bite, and rosemary adds a distinctive flavor.