Big, bountiful bowls are all the rage, and it's easy to see why. A bowl in this context is a basically an artful arrangement of veggies and sometimes protein on a bed of grains or noodles. It's not just a big bowlful of one dish, where every bit is the same as another. It's a little of this and a little of that, adding up to a feast for the eyes as well as the palate. This delightful Veggie Sushi Rice Bowl tastes like your favorite vegetable sushi, but without the fuss and mess of the rolling and cutting. It's a great way to use leftover cooked rice and a nice combo of cooked and raw.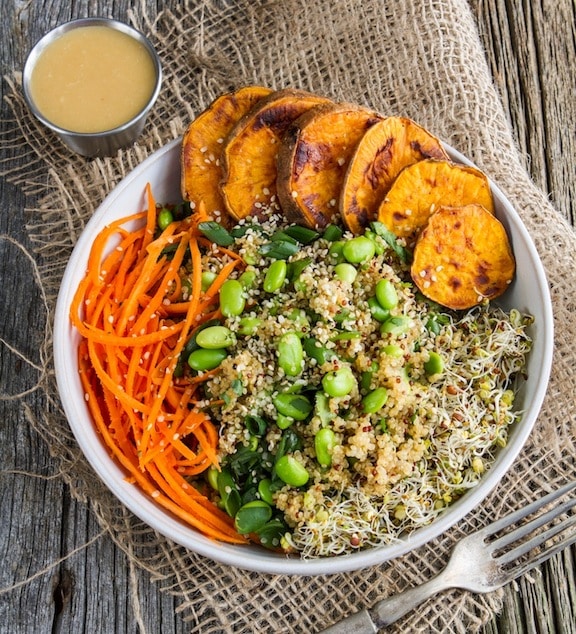 Angela Liddon's Enlightened Miso Power Bowl will keep your energy high for hours. Miso adds a wonderful umami flavor to foods like the sweet potatoes and edamame included in this arrangement.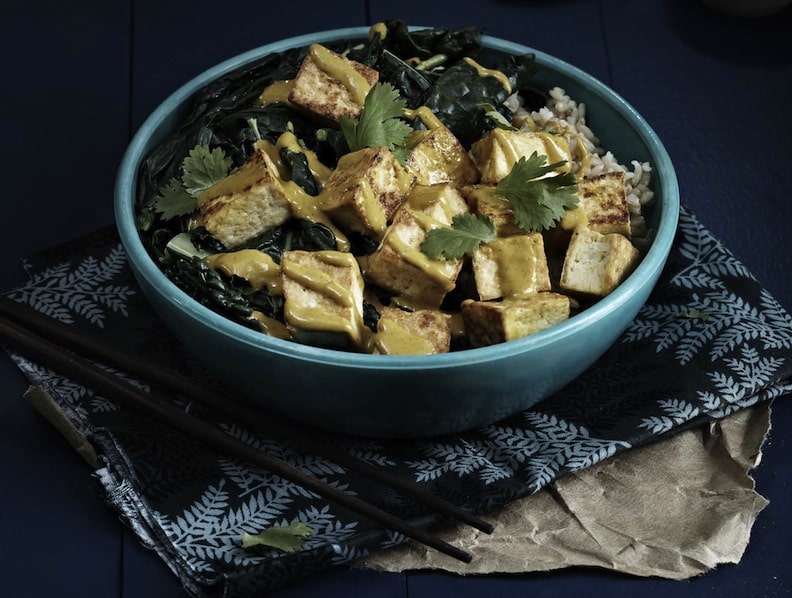 From Isa Moskowitz, Curried Peanut Sauce Bowl with Tofu and Kale features flash-steamed kale and simply prepared seared cubes of tofu. It can be served over rice, quinoa, or rice noodles.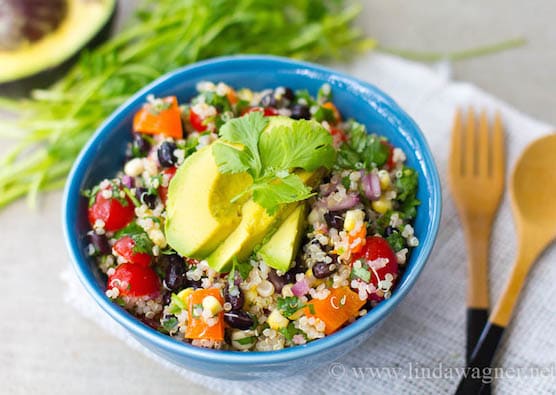 Linda Wagner's easy and beautiful Vegan Burrito Bowl makes a great lunch or dinner meal and is very hearty and filling. It makes a perfect picnic or potluck dish, too.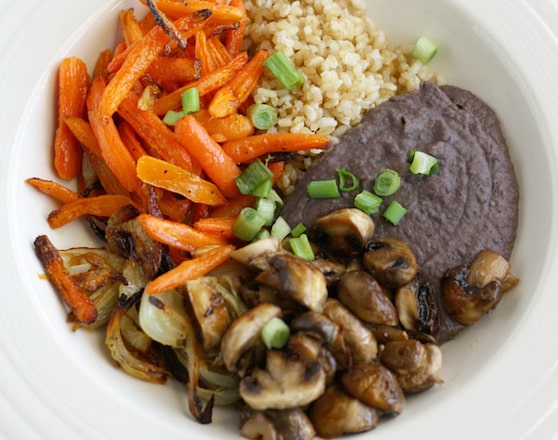 In Roasted Veggie and Black Bean Bowls, Kelly of The Pretty Bee has put together a combo of black beans, brown rice, mushrooms, carrots, and onions. The ingredients are simple, but they make a healthy, delicious lunch or dinner.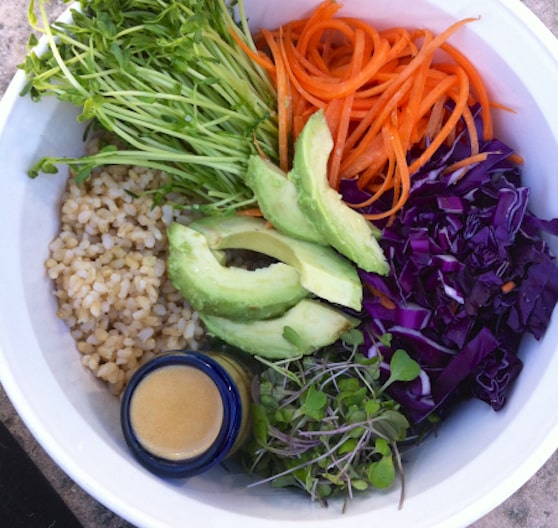 Mama Eats Plants says that this Macrobiotic Rainbow Bowl (with a tahini-soy dressing) is seriously amazing — fast and super nutritious, you can make it completely raw by omitting the rice.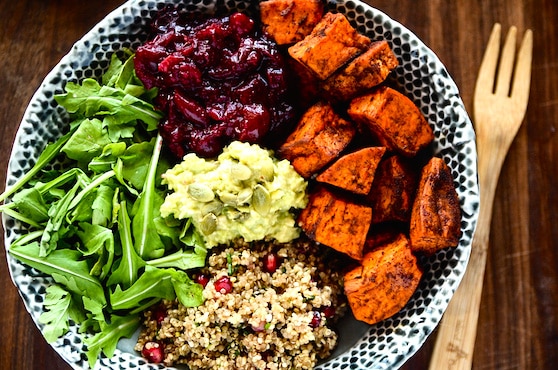 Ashley Melillo of Blissful Basil created this Grab-n-Go Sweet Potato, Cranberry, and Quinoa Power Bowl with a bit of fall holiday flare, but you can enjoy it any time the weather is cool and you need some warming up.