Few sensory experiences offer more pleasure than the wonderful flavors and aromas of homemade baked goods. Or better yet, the hearty, nutty-flavored whole grain baked goods.  Whole wheat flour is just one of several players in this healthful field that includes barley, oat, rye, and spelt flour, among others. Even if you don't have the time to make your own yeasted bread, quick baked goods can be equally rewarding.
The nutritional difference between refined and whole grain flours is significant. Grains that are refined before milling lose their germ and bran, and with them, the loss of up to 50 percent of the B vitamins and minerals as well as all of the vitamin-E content. Whole grains are excellent sources of minerals, including iron, potassium, phosphorus, and calcium. In cases where the bran is completely removed, almost all of the fiber content is lost. An excellent source of complex carbohydrates, whole grains and their flours products can be one of the nutritional  cornerstones of a healthy diet.
Baking at home creates an opportunity to make treats that are lower in fat and sugar than those you would buy in a store or a bakery. If you have children, it's a great way to get some whole-grain goodness into their growing bodies. And most importantly, by baking at home, even if only occasionally, you convey to your family the connection between the heart and the hearth. Encouraging family members to join in the baking is a fabulous way to chase off winter doldrums. Warm, wholesome treats fresh from the oven nourish the body, soul, and senses all at once.
BUYING AND STORING WHOLE GRAIN FLOURS
Most natural foods stores and co-ops carry an array of basic whole flours; well-stocked ones will also offer less common choices, such as oat, barley, and amaranth flours. Flour mills and mail-order sources are good bets, too. Purchase your whole-grain flours from sources where you are confident there is a rapid turnover, to ensure freshness.
You'll notice that many of the flours and meals offered in natural-food stores are labeled stone-ground. This is the traditional method of grinding grains with a stone mill. The grains are ground at a lower speed, generating less heat and thereby retaining more nutrients.
Because whole grains flours retain their natural oils when milled, they don't keep as long as their refined counterparts. Refrigerate whole grain flours that you plan to have on hand for more than two months. During warm months, it is best to refrigerate them at all times. If summer rolls around and you have little inclination to bake, you can even freeze flours in tightly lidded containers. Otherwise, for normal use, keep in a cool, dry place in tightly lidded jars or containers.
A good practice is not to buy more flour than you think you can use up within 2 to 3 months. Buy no more than 1-pound bags of unusual flours that may be used only in small quantities or infrequently. It's especially important to keep flours dry, since they absorb moisture easily.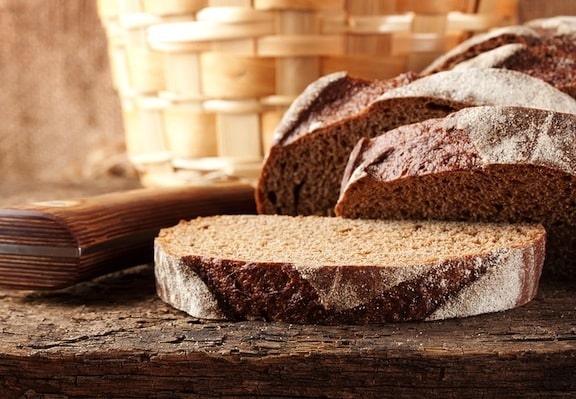 MAKING THE MOST OF WHOLE GRAIN FLOURS
When using flours and meals other than the wheats, keep in mind that these have little ability to rise on their own. But by replacing 25% to 30% of the wheat flour in leavened breads, or up to 50% in other baked goods, you can enhance their flavor and nutritional content without diminishing their ability to rise. Still, expect whole-grain baked goods to be denser and nuttier, and not as highly-risen, as baked goods made with refined flours. Fortunately, it's a taste that's easy to acquire.
Try some of the following flours in combination with wheat flour in muffins, rolls, quick breads, and yeasted breads, or in combination with whole wheat pastry flour in cakes, scones, cookies, and brownies. For flatbreads and griddlecakes, you may experiment with proportions, or substitute all of the wheat flour with an alternative flour.
Amaranth Flour: Milled from the exceptionally nutritious seed crop that was long ago the staple food of the ancient Aztecs, amaranth flour has a distinct, nutty flavor and aroma. Combine with wheat flour or kamut flour, or for wheat-free baking, amaranth flour teams well with a lighter-textured flour such as barley.
Barley flour: This delicate flour contributes to a moist, cake-like crumb when combined with wheat flour. Low in gluten, use in combination with wheat flour for baking; but used alone, it works well to make tender pancakes on its own.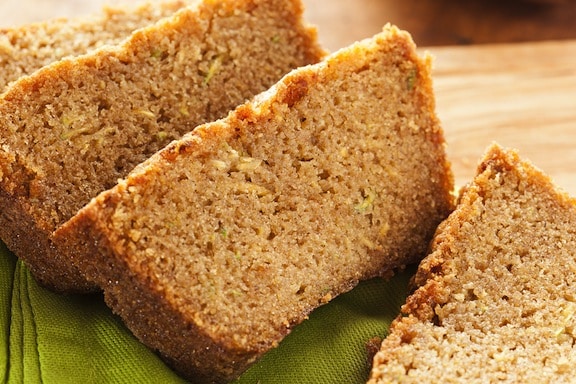 Buckwheat flour: A dark, intensely-flavored flour, this is milled from buckwheat groats, the seed of a plant that is technically not a grain at all. Still, buckwheat flour has made its mark in blini (Russian crepes), soba noodles, sourdough breads, and buckwheat pancakes.
Cornmeal: A revered food with Native American heritage, cornmeal comes in several varieties, including water ground and stone ground, as well as several hues—white, yellow, and blue. The tastiest cornmeal is stone ground and undegerminated, which can be purchased packaged or in bulk. With no gluten at all, cornmeal must be used in conjunction with wheat flour in any baked goods that need to rise.
Kamut flour: A relative of durum wheat, kamut was all but lost to its ancient Egyptian heritage until it was revived by a Montana entrepreneur in the 1970s. Kamut flour is sometimes recommended for those allergic to common wheats. Powdery and mild flavored, it can be used on its own to yield light-textured baked goods.
Oat flour: Soft, delicate oat flour, finely milled from rolled oats, is a welcome addition to many forms of baking. Oat flour can be replace up to 50% of wheat flour in baking powder-risen recipes, or used completely on its own in cookies.
Quinoa flour: Milled from nutrient-dense quinoa, a revived ancient grain, quinoa flour contributes a tender, moist crumb and adds a rich, nutty flavor and aroma to baked goods. Substitute up to 50% quinoa flour for wheat flour in most any baking powder-risen recipes.
Rice flour: Both white and brown rice flours are available; both have a mild character, but predictably, the latter is more nutritious. If rice flour is used in too high a proportion, the results can be dry and crumbly. Replace wheat flour with up to 25% rice flour in most any baked goods recipe.
Rye flour: Dark rye flour, the least refined form of this type of flour, is even more nutritious than whole wheat flour. And who can resist fresh, hearty, rye bread? Equal proportions of rye and wheat flour can be used in yeasted and quick breads or rolls. Rye flour is also a top choice for use in sourdough breads.
Spelt flour: One of the most ancient of cultivated wheats, spelt, like kamut, has made an impressive comeback. Spelt flour has a flavor and texture similar to that of whole wheat flour, yet more complex. Like wheat flour, it is excellent for use in yeasted breads, where it can be used on its own.
Teff flour: The flour milled from the tiny teff seed has been a staple grain crop in Ethiopia for millennia. The main ingredient in injera, the national bread of that country, teff products have slowly made inroads in our country's natural foods market. Try substituting 25% to 30% of wheat flour with assertively-flavored teff flour in baked goods.
Whole wheat flour and whole wheat pastry flour: The cornerstone of baking, wheat flour is set apart from the others by its high gluten content—that which gives it the ability to rise. Whole wheat flour, sometimes referred to as whole wheat bread flour, is milled from hard wheats with a high gluten content. Whole wheat pastry flour is milled from softer wheats with a lower gluten content and is ideal for muffins and desserts, including cakes and cookies.