Chickpea flour is a great alternative to grain flours, though it doesn't "behave" like grain in the usual sense. It doesn't rise and become fluffy like wheat flour, for example, but it's wonderful for making pancakes, crepes, and vegan frittatas. Here's a quick guide, followed by tasty and easy chickpea flour recipes for you to enjoy.
Going beyond its traditional use in Indian cuisines, chickpea flour is now readily available in natural foods stores and well-stocked supermarkets. It's sold either in bulk or packaged. One widely available brand is  Bob's Red Mill. Either way you buy it, keep it in a tightly lidded jar or container in a cool, dry place. Truth be told, I like to refrigerate it, as it stays fresh longer and doesn't run as much risk to go rancid.
The flavor of chickpea flour is a milder version of these tasty legumes, without tasting raw or "beany." And because it's made from a bean, this flour as a slightly higher protein and fiber profile than whole wheat flour, for example, and somewhat fewer carbs.
To add its goodness to baked goods that need to rise (breads, quick breads, muffins), you can replace up to a quarter of the flour with chickpea flour — for example, instead of a whole cup of flour, use ¾ cup of flour and ¼ cup chickpea flour.
Here's a sampling of delicious recipes using chickpea flour. Once you've tried a few, you may want to make it a kitchen staple!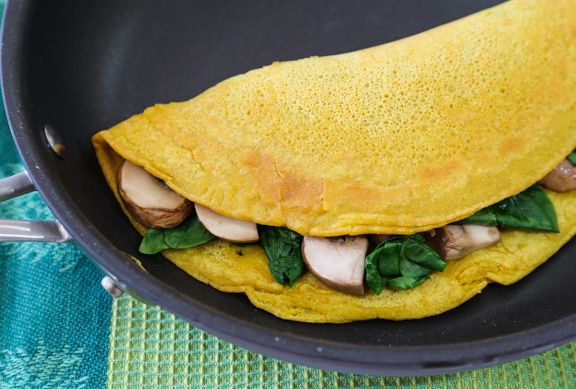 Chickpea Flour Omelets or Frittatas: There's something about re-creating egg dishes in vegan versions that's fun to do and comforting to eat. After going plant-based, we sometimes miss favorite foods, and these easy vegan chickpea flour omelets do the trick as a swap for their egg equivalents.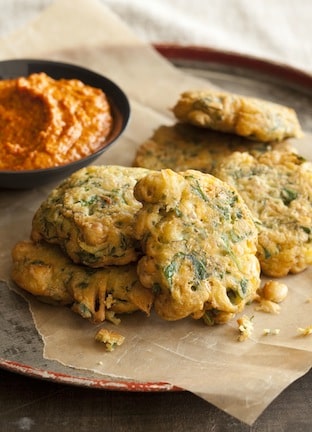 The tradition of Spanish tapas is such a fun way to eat—bite-sized morsels of tasty food that just happen to taste great with Spanish wines. Robin Asbell's Spanish Chickpea Fritters are flecked with spinach and when you dip them in a bold romesco sauce, you can't go wrong.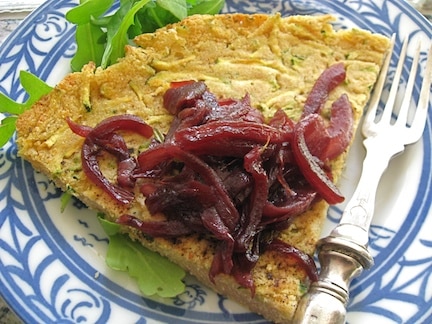 In Liguria, they call it farinata, in Provence, they call it socca. In both cases, it's a Mediterranean pancake made with garbanzo flour, so it's not just luscious, it's gluten-free. This Chickpea Zucchini Farinata by Ellen Kanner is crispy crusted with a tender inside, it's great by itself or with the red onion jam linked to this recipe.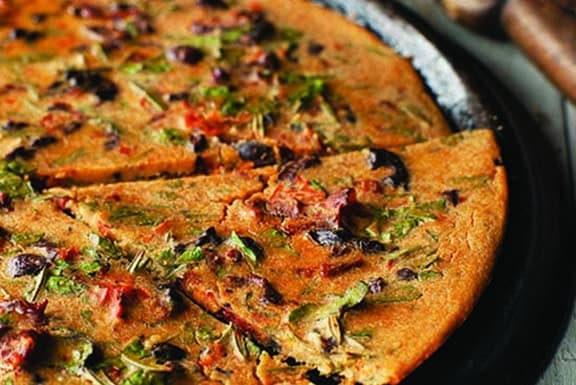 Made with chickpea flour, farinata is actually more of a savory pancake than a bread. It's easy to make Robin Robertson's Farinata with Sun-Dried Tomatoes and Olives, which can be served as an appetizer or as part of the main meal.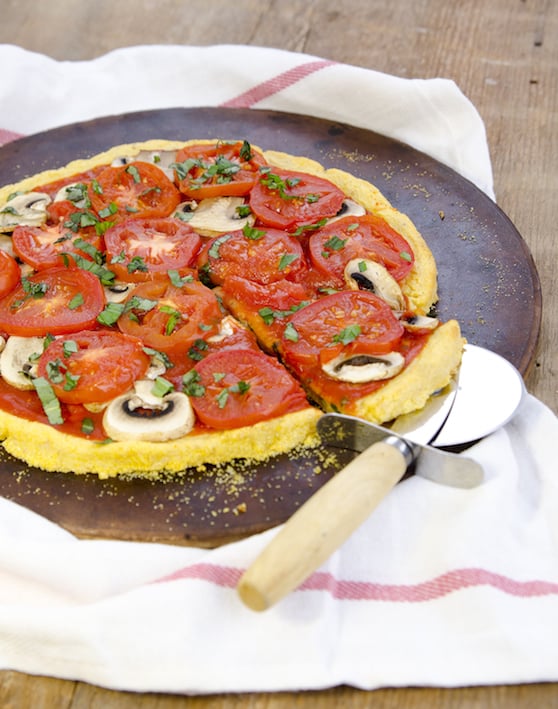 If you're looking to replace a dough-based crust that's gluten-free, Dreena Burton's Polenta Pizza Crust, with the added benefit of chickpea flour, might just do the trick. You need not follow a GF diet to enjoy this change-of-pace pizza crust!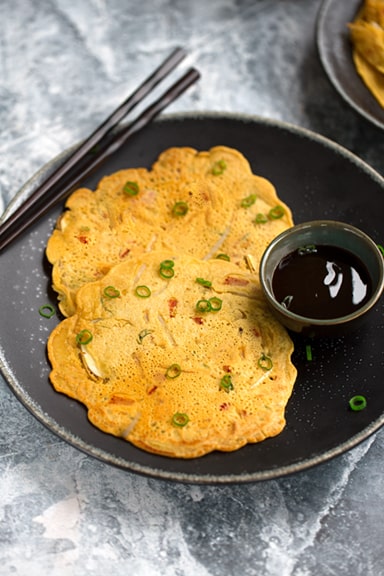 This Vegan "Egg" Foo Yong recipe is an excellent replica of the popular Chinese dish. This version, is made with chickpea flour, is very easy to make, and excellent served with stir-fries and rice dishes.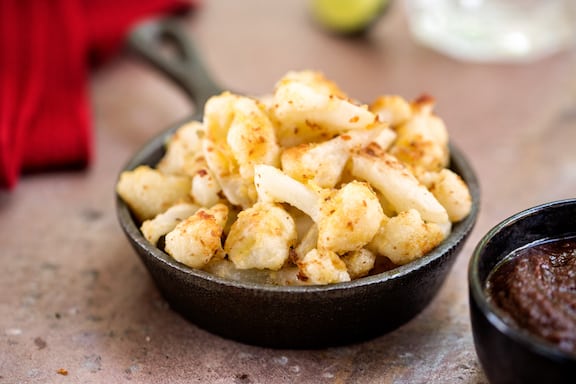 Whether you enjoy this Easy Vegan Batter-Dipped Cauliflower as a simple side dish or a veggie-based snack, you'll find it completely addictive!