It doesn't get much better than gathering with good friends on a crisp, fall morning, all bundled in your favorite team's colors, preparing to cheer on the best players in the league. That is, unless you could somehow combine your love of football with your vegan diet.
Typical tailgate parties conjure up visions of grilling meat, dairy-laden dips and egg-based sweet treats that leave very few options for the true vegan. Vegans are accustomed to making do with the odd carrot stick or packing their own snacks at parties, but that doesn't have to be the case. Luckily, you don't have to throw out every tailgating guide to create a vegan tailgater's dream.
The games (like portable ping-pong for the spontaneous flip cup races that might pop up), party music and (plant-based) face painting are still in play, you just need to tweak the menu a bit. There is no need to let veganism sideline your fun before the big game. Get in there, start calling the plays, and create a tailgate that will be a touchdown with both vegans and meat eaters alike.
First thing's first: Alcohol
Even your most conscious non-vegan friends probably wouldn't think that there might be animal ingredients in this number one tailgating essential, and even if they did think to check the ingredients, animal products may not be listed if they are used in the processing or during the alcohol filtration. With just a little research, you can find thousands of vegan-verified options. Barnivore has a vegan alcohol directory with over 20,000 animal free entries that they've double and triple checked. Perennial tailgating favorites like Bud and Miller Lite are vegan friendly, as are vodka brands Smirnoff and Kettle One, which are the base of great morning cocktails like screwdrivers (orange juice and vodka) or bloody marys (vodka, tomato juice, vegan Worcestershire sauce, horseradish, lemon juice and spices and veggies to taste).
Getting to the (non)meat of the problem: Food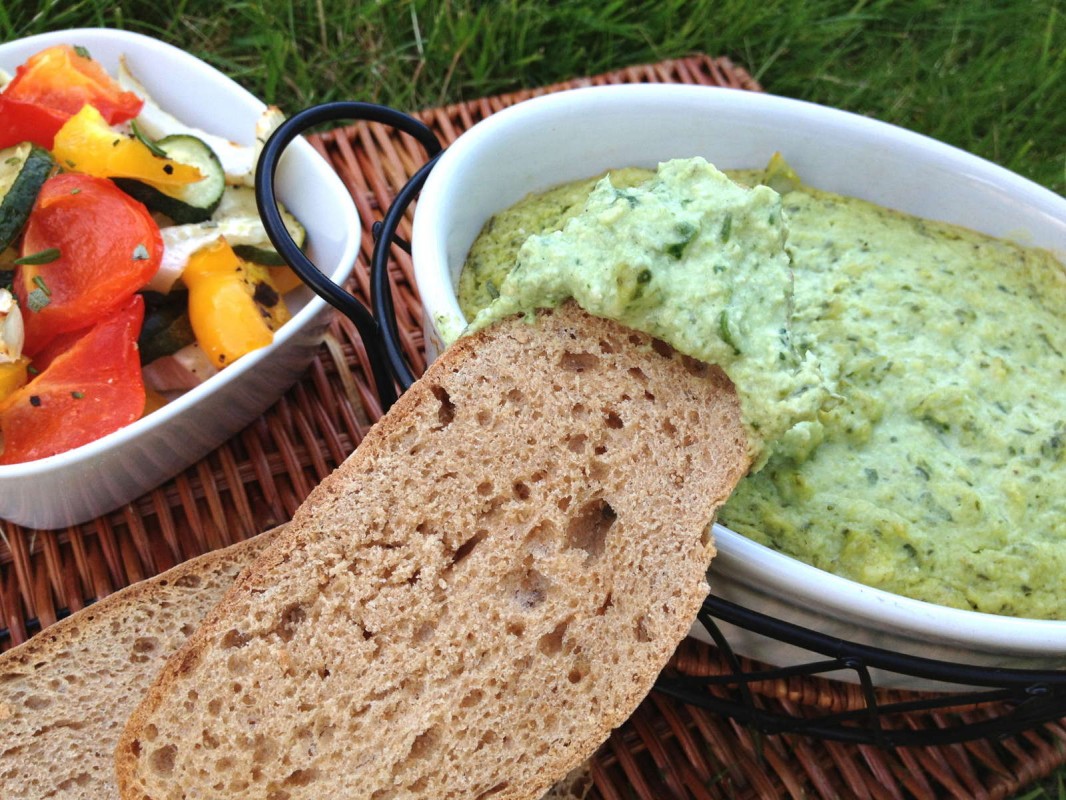 A great dip is essential to a good tailgate. Few things are more satisfying than watching your friends gather around the tailgate table, unable to leave without taking just "one more" bite of your delicious creation. Try this Creamy Spinach Artichoke Dip from One Green Planet or the perfect for tailgating Buffalo Hummus from No Meat Athlete. Just make sure to stock enough chips and cut vegetables to serve as dipping vehicles.
Chili is another food that just begs to be served at a tailgate party. It can be made ahead of time and then warmed up on site, ready for your guests whenever they arrive (or finish their game of cornhole). Chili is all about the bold flavor and hearty ingredients, which are two things that vegan foods have in spades. This simple chili "no carne" recipe from One Green Planet will cater to even the most picky eater (and is easy to make), or if you have more time, try Oh She Glow's vegan chili with homemade vegan sour cream.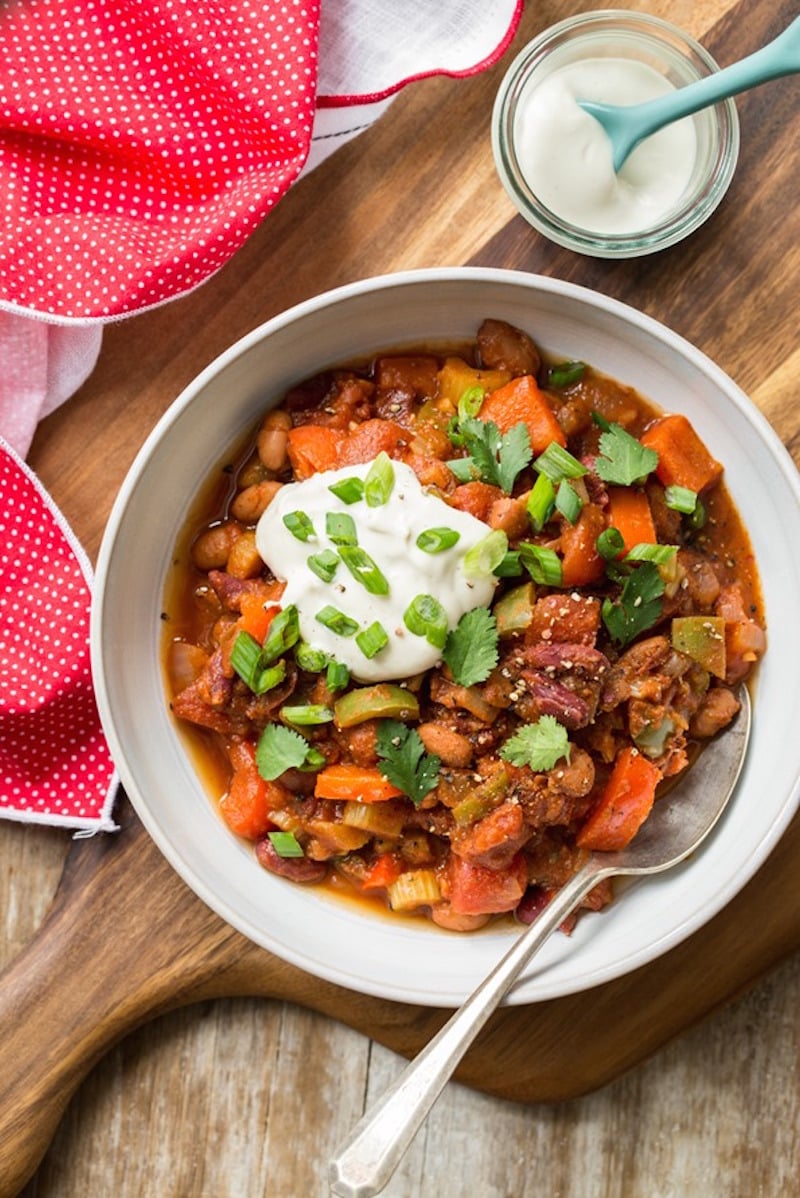 Don't leave your guests on the one-yard line by forgetting to provide something sweet. There are so many delicious vegan baked goods to choose from, but a tray of brownies or cupcakes decorated in your team's colors are sure to be a hit. This vegan cupcake and frosting recipe from PETA is both tasty and easy (bonus), while these vegan brownies from the Minimalist Baker are perfect for the chocolate lovers in the group.