A hearty vegetable broth makes for some cozy vegan recipes that are great relaxing at home after a long day or warming yourself up on a cold afternoon. And it's so easy to make with just a little bit of preparation.
But the thing is, it's also very versatile and cozy vegan recipes don't have to be limited to a warm bowl of soup (as satisfying as it is) when you have your broth ready to go. Check out some of these cozy vegan recipes you may never have thought you could use vegetable broth for.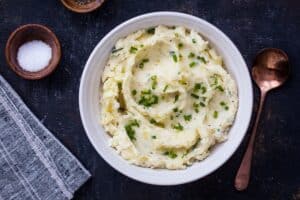 Being vegan doesn't mean giving up on all those classic side dishes you grew up with. This recipe for creamy mashed potatoes uses a hearty vegetable broth to give a little punch of savory flavor to a timeless accompaniment for a family dinner.
The recipe also calls for yogurt, but you can easily sub that out with some of these inventive and delicious vegan alternatives to make this one of those cozy vegan recipes you can come back to again and again.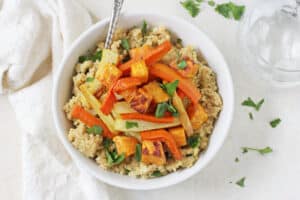 Quinoa is an amazing superfood because it's packed full of healthy nutrients like protein and omega-3 fatty acids. And it's a great alternative to wheat for people with gluten sensitivities. That's why it's always good to find new ways to use it in your cooking.
And this recipe for a savory vegetable broth-based quinoa risotto is sure to become one of your favorite cozy vegan recipes. And It's loaded up with crispy roasted veggies for some added texture to complement the creamy quinoa.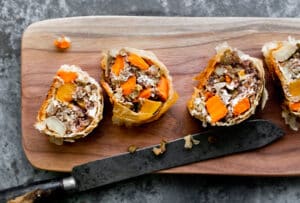 Strudels are an Austrian pastry that usually uses a sweet filling, but this recipe uses vegetable broth to make a savory vegetarian version that will help give you a great vegan option for special occasions (just skip the goat cheese).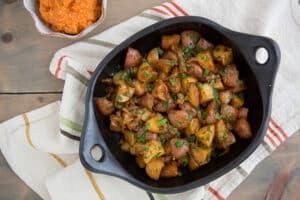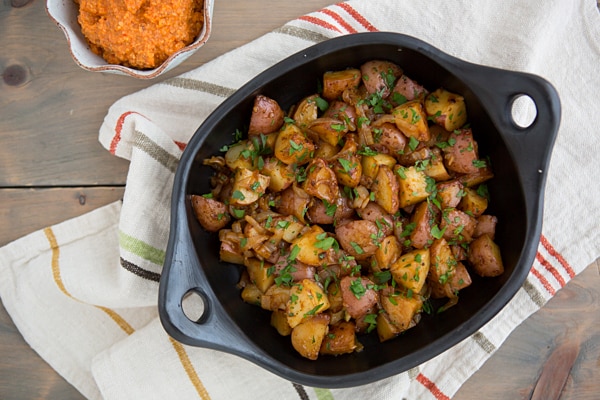 This recipe makes finding a warm and filling vegan meal easy (just skip the butter). And instead of roasting the potatoes it calls for braising instead. Braising means that you stew the potatoes in vegetable broth and finish them off in the oven so the broth rises up to coat the potatoes adding all its savory flavor.
And you can use the spicy, creamy Romesco sauce to add an extra kick.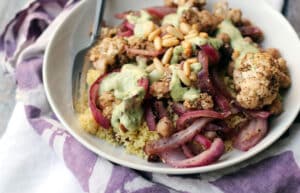 There's something so satisfying about adapting exotic spices into cozy vegan recipes. And this recipe uses vegetable broth to bring together the smokey, eastern flavors of Za'atar spice blend together around some crispy roasted cauliflower.
Za'atar is a blend of thyme, oregano, marjoram, sesame seeds, salt, and sumac and when braised with cauliflower it makes a unique dish that everyone will enjoy.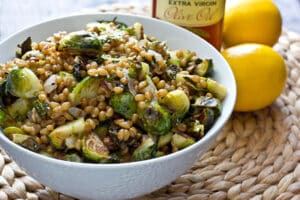 Wheat berries are the unground head of the wheat stalk, and they're a great way to enjoy whole grains. This recipe braises them in a hearty vegetable broth and adds some lemony zest.
It also combines the crisp texture of roasted Brussel sprouts with the chewy wheat berries for an incredible vegan recipe.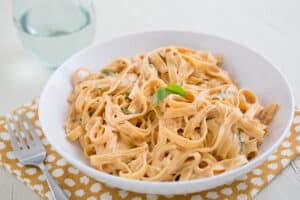 I know what you're thinking: "Vegan Fettuccine Alfredo?" But don't worry, it's not sorcery. This recipe uses a creamy cashew sauce to make a pretty convincing substitute for the cheesy Italian classic.
The sauce is full of garlic, with a hint of lemon juice. And combined with the sun dried tomatoes it makes one of those cozy vegan recipes you're going to love.