Going on vacation as a vegan is not as simple as booking a flight and a place to stay. You have to consider the typical cuisine of the area and the awareness and understanding of veganism, too. Here are some essential trips on how to enjoy being vegan while traveling with — and among — non-vegans.
For example, it's pretty easy to find vegan options in big cities like New York or Berlin, but it might be harder to enjoy your eats in places like Hong Kong or Bangkok.
This doesn't have to be anything to stress over, though, even if you're traveling with non-vegans. In fact, finding the right options to suit each lifestyle can become an added adventure to enjoy on your trip! Here's how to go anywhere with anyone without compromising your vegan values.
Plan Ahead   
The secret to any great travel experience is proper planning.
Try to choose a vegan-friendly destination, without compromising what other people want to do. If the tickets are already booked, make sure to do the following before you get on the plane.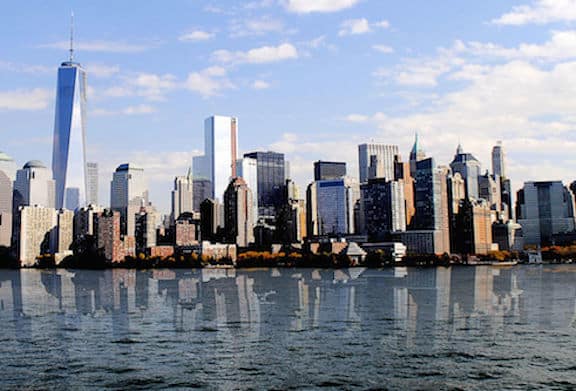 Contact Other Vegans
No matter how exotic or modern your destination is, chances are, another vegan has already passed through.
Get involved with online vegan travel communities and post some questions. Mention where you're going and for how long, and maybe share your budget as well.
You can find other vegans in Facebook groups, travel blogs, or even via accommodation websites. For example, instead of going on Airbnb or Couchsurfing to book your stay, use them to contact local vegans. These are people who know the area better than any tourist, and they are often willing to point you in the right direction.
You can ask them about their favorite vegan coffee shop or bakery, the best place to get fresh produce without breaking the bank, and more.
Learn the Lingo
Although getting tips from locals gives you an idea of what to expect, you're still going to be navigating each day as a vegan party of one.
If you're going to a place that doesn't speak your first language, or where you don't speak theirs, translate important phrases ahead of time. You know, things like "meat", "eggs", and "dairy" - aka everything you don't want to accidently end up eating.
Memorize the local words for these or write them down, but don't go anywhere without them. This is a big help for any vegan vacation, but especially when traveling with non-vegans. It allows you to go to a market or restaurant together, without having to worry about finding what you want.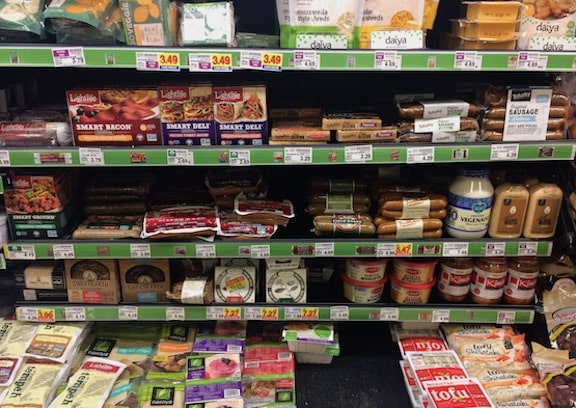 Set Expectations
While you're putting in the time to do your research, don't forget to have a conversation with your travel buddies. These people are probably already used to your way of life at home.
But, they may not realize how it will play into everything from breakfast to a street snack while away. Establish an understanding that as much as you can be flexible at certain locations, you'd appreciate them doing the same.
This doesn't have to be some sort of strict rule. It can be as simple as deciding to look at menus before going into an establishment together, or rotating who chooses where to eat.
Talk to Your Hosts
Another factor that will influence your experience while traveling with non-vegans is where all you stay.
From a fancy hotel to a rented apartment, there are ways to tailor the experience for your needs.
Hotels are pretty straightforward - they either offer vegan-friendly options beyond bread and dried fruit, or don't. Those that are vegan-friendly will be easy to manage. Those that aren't just need a little communication from you.
Call your hotel ahead of time and ask if you can have a mini fridge in your room, or if you can store some things in their fridge. Be sure to mention this is a need due to dietary restrictions, in which case most places are even more understanding. Maybe ask to talk to the concierge as well, who can prepare a list of vegan-friendly options close to the hotel.
For room-sharing and apartment renting, the preparation falls on you. Make it a point to go to the grocery store on the first day of your stay and stock up with everything you'll need to feel at home.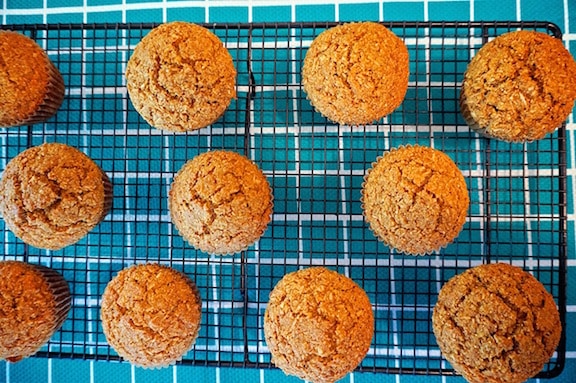 Pack Your Favorite Vegan Treats
Speaking of stocking up, don't forget to toss your favorite snacks in your luggage. Take some nut bars, vegan muffins, or veggie chips for the plane ride. But, don't forget some extras for the duration of your stay.
Include superfood and/or vegan protein mixes, too. These won't spoil, are easy to pack, and come in handy for many situations while away. You can turn these into simple and delicious breakfast smoothies or keep them in your day bag in case of an emergency.
Share Your World When Traveling with Non-Vegans
The best part about being a vegan on vacation with non-vegans is sharing your lifestyle with others.
Who knows, together, you may discover delicious non-dairy ice cream or the best pizza in town at a vegan restaurant. This is a special treat for you, and often an eye-opening experience for your friends.
Traveling with non-vegans isn't about compromising your values or limiting your diet. It's a chance to show what being vegan really looks like, beyond salads and fruit bowls.
Is your travel bug itching now? Share your favorite vegan destinations below, and tell us about your top travel tips!
Contributed by Mariaelisa Lichoa, who discovered an appreciation for the vegan lifestyle while working for a cruelty-free, 80% vegan cosmetics company. She now writes to share her passion in the form of tips and tricks for others. Although not 100% vegan herself, this foodie is always finding new ways to turn traditional meals into plant-based creations at home and abroad. 
You might also like: