A buddha bowl is a healthy meal composed of various vegetables layered over a base of grains. This Chickpea Buddha Bowl recipe uses quinoa for its base.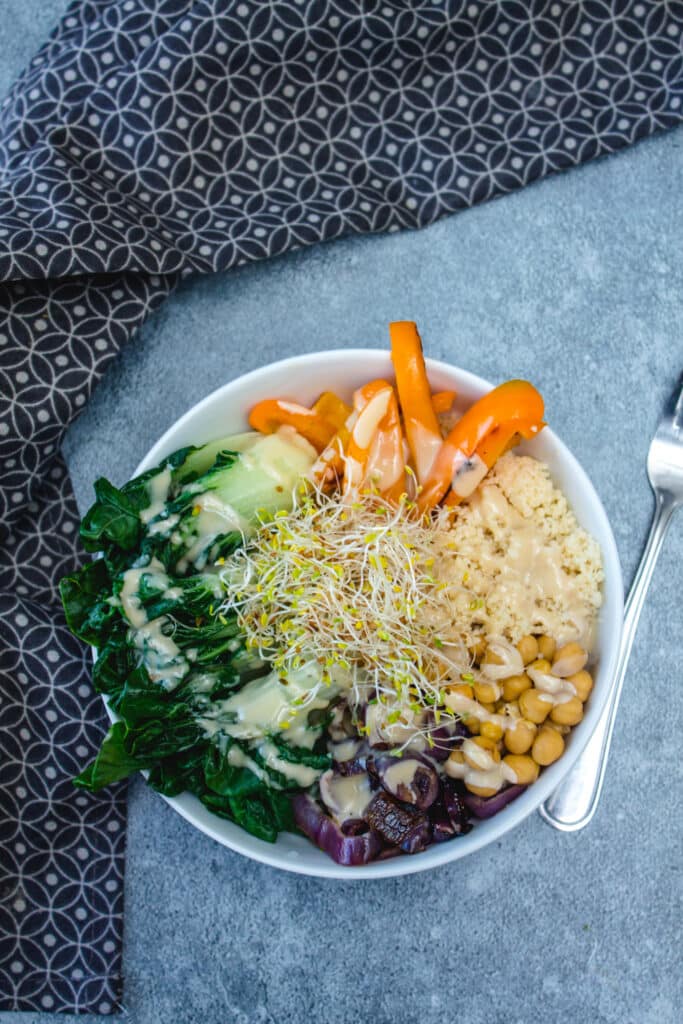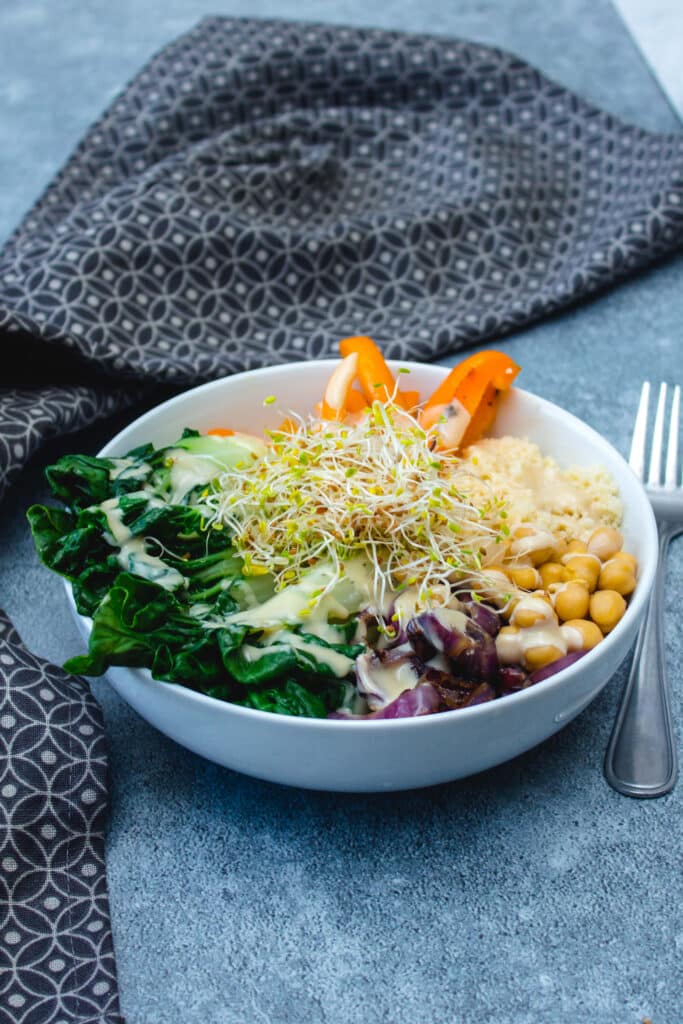 Fresh Chickpea Buddha Bowl
Ingredients
1 red onion, sliced
1 pepper, sliced
1 cup canned chickpeas, rinsed and drained
6 mini bok choy
1 pinch cumin
1 pinch turmeric
1 pinch ground coriander seeds
⅔ cup cooked quinoa
½ cup sprouts
1 tsp parsley
1 tsp sesame oil
1 tbsp canola oil
½ tbsp rice vinegar
salt and pepper
Instructions
Preheat the oven to 450°F.
In a bowl, mix the onion, pepper, chickpeas, and bok choy with a dash of olive oil, a pinch of cumin, another of turmeric and another of ground coriander seeds.
Place the vegetables on baking sheet and bake for 20 minutes.
In a large bowl, arrange all ingredients, starting with quinoa. Then add vegetables, sprouts, and parsley.
Mix the oil with the rice vinegar, and sprinkle the Buddha bowl lightly with salt and pepper.