No matter the season, soup remains a staple dish in everyone's home. Hearty vegan soups are a great meal option for vegans because they can be easily made with plant-based ingredients. Soups are a great way to cook vegetables and other hearty ingredients like lentils, beans, and even potatoes.
However, there are a number of non-vegan soup recipes that need to be updated with more plant-based substitutes. One of these classics is cream of chicken and wild rice. For vegans, a simple substitute is mushroom and wild rice. This soup is perfect for cozy nights or lunch on a chilly winter day.
Creamy Wild Rice & Mushroom Soup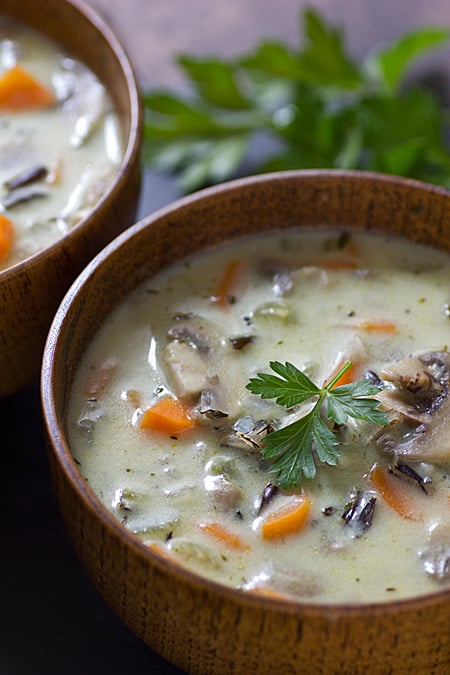 OhMyVeggies has a great example of a vegetarian wild mushroom rice soup  that you can make to satisfy that wild rice craving, but after a while, the same old vegetarian mushroom rice soup can get boring. The one above can be made vegan by swapping out the sour cream with vegan sour cream. In order to shake things up, we're here today to give you some other hearty vegan soups with wild rice to add to your recipe collection. Some of these hearty vegan soups may seem like obvious options, but others are definitely a little more unexpected!
Wild Rice Vegetable Soup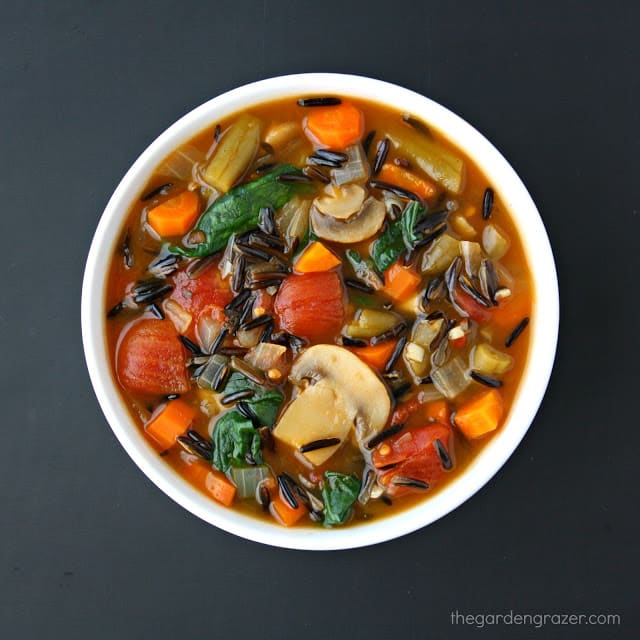 Who says wild rice soup has to be heavy and creamy? Here's a great recipe for light, vegetable soup with wild rice!
Creamy Vegan Wild Rice Soup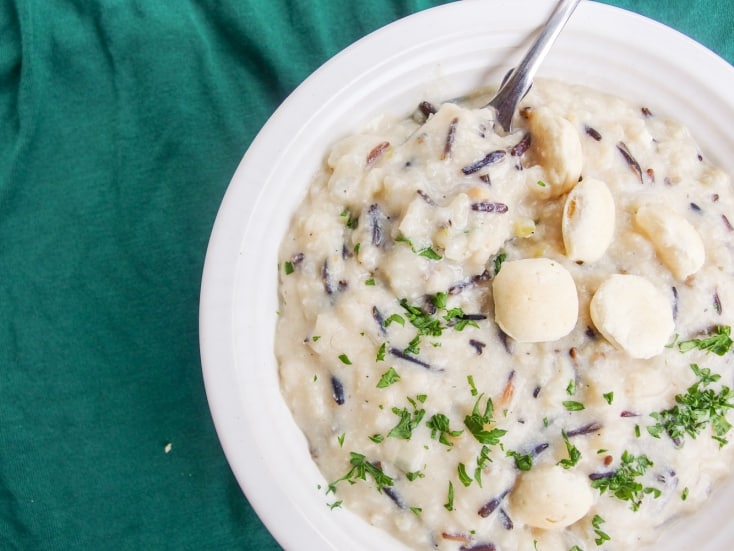 Since most vegan wild rice recipes utilize mushrooms, here's one that does not! Instead it uses potatoes and white beans.
Vegan Corn & Wild Rice Chowder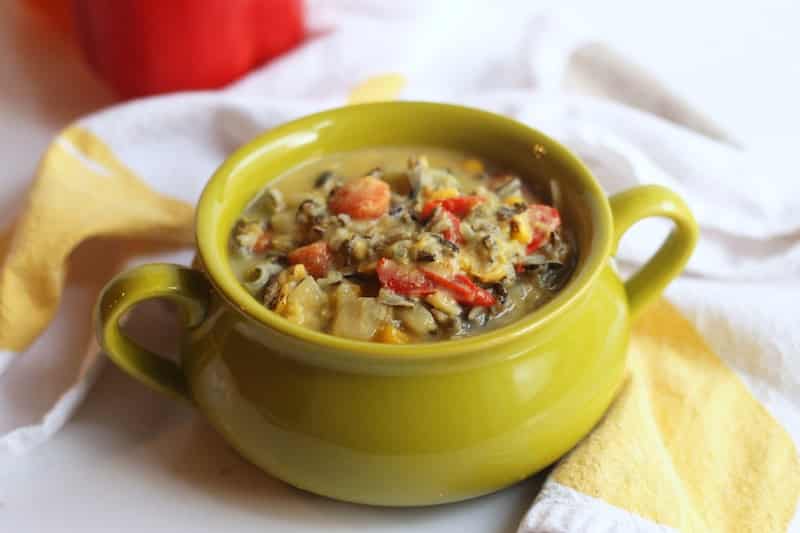 Another variation on wild rice soup is this hearty vegan chowder.
Wild Rice Soup (Gluten Free & Vegan)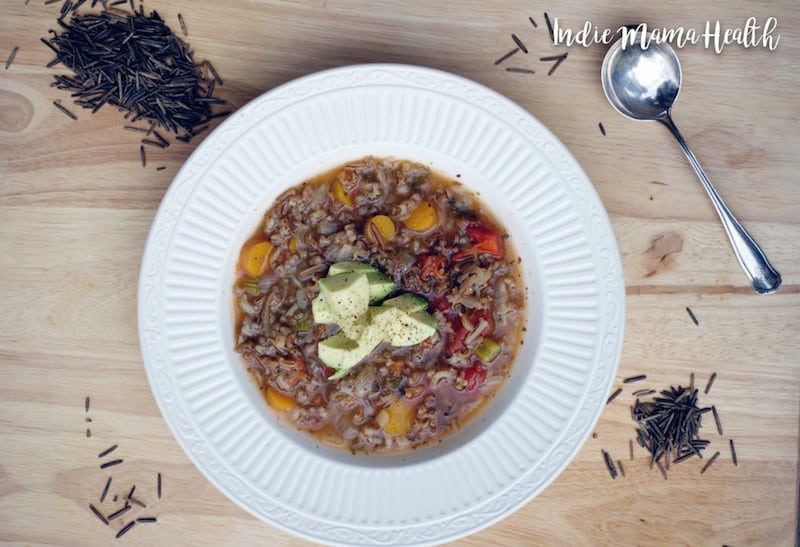 Here's another version of vegetable wild rice soup with some black eyed peas and garlic!
Black Eyed Peas and Wild Rice Soup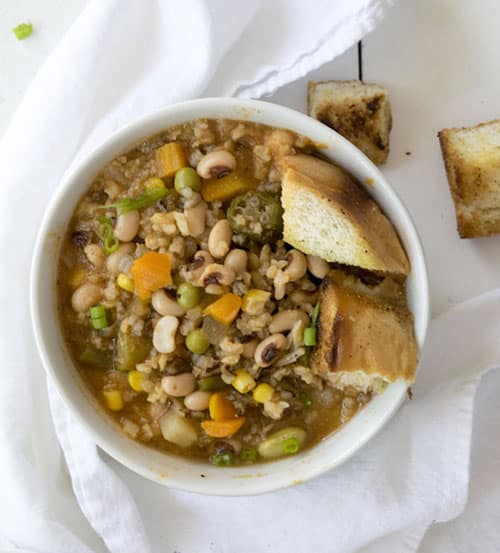 This other soup with wild rice and black eyed peas is a quick recipe to make when you're short on time.
Vegan Butternut Squash Soup with Wild Rice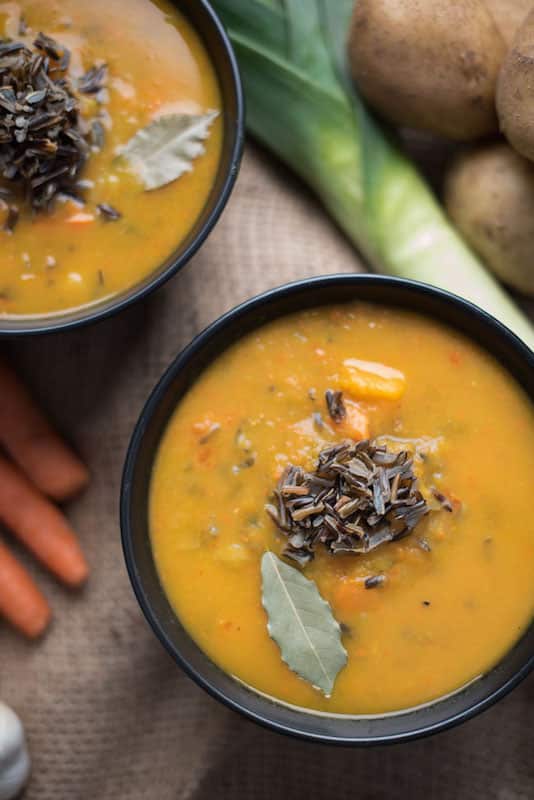 To give wild rice soup another little twist, this recipe uses butternut squash.
Purple Cream of Mushroom Soup with Wild Black Rice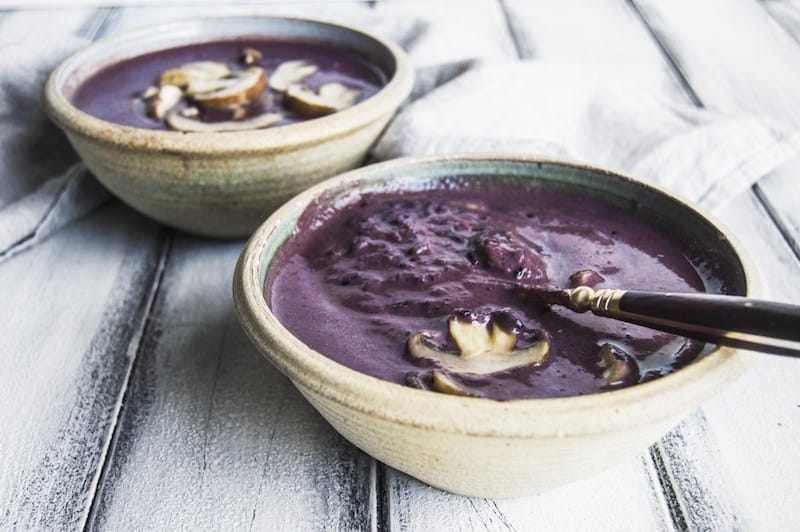 This last recipe may be the most interesting. Because of the wild rice, this soup turns purple!