A few months ago, we asked VegKitchen readers to cast their vote for author, animal advocate, educator, and all-around amazing woman Victoria Moran in PETA's annual Sexiest Vegan Over 50 contest. And what do you know (but no surprise to us), she won! To find out more about her latest venture and adventures since, we sat down for this virtual interview with Victoria.
VegKitchen: You've accomplished so much within and outside of the vegan realm, with your many published books, the Vegan Academy, and your latest feat of having been named PETA's Sexiest Vegan over 50 in the female category. How has having this title benefited your other endeavors, and what do you hope to accomplish with this platform?
Victoria: People are afraid of getting older and the fear of becoming ill, infirm, and even fear of no longer looking attractive bothers a lot of people, especially women. I'd love to address that and discuss why going vegan can be such a fabulous antidote.
VegKitchen: In this context, what does "sexy" mean to you?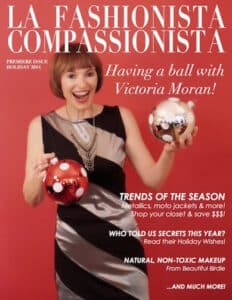 Victoria: I think of it as a kind of charisma. I read several books about detoxing and raw food by a woman named Natalia Rose. She wasn't vegan, but she used the most wonderful phrase: "life force energy." I think this is what we're talking about. Young people, unless they're very sick or very sad, are full of it. So are fresh, beautiful fruits and vegetables, and bright new mornings.
We tend to lose this spark over time if we don't tend to it. Living as a vegan — both in terms of food choices and love for all life — preserves it, and that's sexy.
VegKitchen: The Sexiest Vegan contest seems to generate good publicity for PETA on an annual basis. How well does it translate to their core mission of animal advocacy, or does that depend greatly on the individual winners?
Victoria: It's my understanding that they take the winner's animal advocacy very much into the decision-making process. There's a vote, but Peta reserves the right to make the final decision. This year, the male winner, Dr. Joel Kahn, definitely won in the vote tally I think PETA holds onto the final decision in order to be sure that every winner has a known history of animal protection.
And, yes, I think it translates back to the animals very well, the idea that a vegan diet isn't just adequate but can actually help people age well is a big selling point. The baby boom generation is lagging behind both Gen Xers and Millennials in terms of numbers of vegans; we need role models.
VegKitchen: Tell VegKitchen readers a little about the Main Street Vegan Academy.
Victoria: Oh, you've asked about my favorite subject! MSVA is a six-day, in-person course in New York City that trains and certifies Vegan Lifestyle Coaches and Educators. The training consists of Vegan Principles, Communication Principles, and Business Principles, and our faculty is amazing — vegan MDs, RDs, fashion designers, authors, and other experts. We also go on wonderful field trips to NYC vegan businesses and restaurants.
Afterwards, there's an alumni family to join for those who wish, with lots of support and networking. This year, we're doing our first Masters Level class for past graduates — people were so eager for me, the class filled in 36 hours. 
VegKitchen: Of your various pursuits— writing, speaking, and teaching — is there any one of these that you find most effective and/or gratifying in your work as a passionate advocate for animals?
Victoria: I think we have to work on every level we can, because people get information in so many different ways. If we can share it in a variety of ways, we'll be doing more for the animals. I love the Academy because it means that my work is influencing others to reach out into places I'll never go.
Since our beginnings in 2012, we've graduated over 260 coaches from fifteen countries. They're writing, consulting, and running businesses, such as Riverdel Cheese in Brooklyn and Kat Mendenhall Boots in Dallas. I love the "ripple effect" of all they're doing and its benefit for animals and people. The writing is special, of course, because books last and you'll never know who'll find one; I've devoted most of my life to writing so even though it's a far less viable profession than it was before the Internet, I'll always think of myself first and foremost as a writer.
When I was in the PETA contest, a lot of the people who voted for me said that one of my books had made them vegan, which is an amazing thing to take in. But it's speaking that I enjoy most. The energy exchange with an audience is incredible. Talks don't reach the number of people that a book would — although Facebook Live could change that. Either way, there is something magical about a live event. Someone told me that an English futurist has said, 'The value of content is rapidly being replaced by the value of breathing the same air.' I think there's something to that.
VegKitchen: Are there any current projects that you'd like to tell our readers about?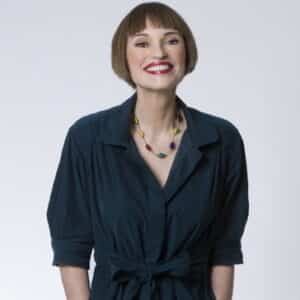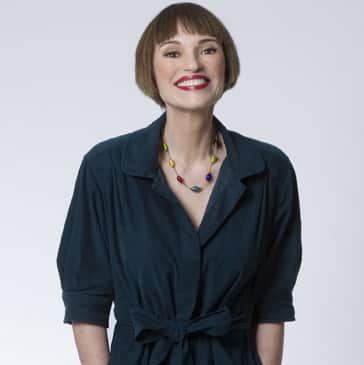 Victoria: Always! The Main Street Vegan Academy Cookbook, a project I'm doing with Academy graduate and faculty member JL Fields and MSVA graduates, will be published by BenBella in December. And Main Street Vegan Productions is part of The Compassion Project, a beautiful documentary in the works from Florida filmmaker Thomas Wade Jackson to introduce the vegan lifestyle to people who identify as religious or spiritual.
The one-woman show I've developed, The Making of a Main Street Vegan, premiered this summer at Vegetarian Summerfest, and I performed it in January at Sedona VegFest. I'm working to get it to the point of readiness for a New York City show this year.
The Main Street Vegan radio show and podcast is a weekly adventure for me, getting to talk with leaders from all aspects of the vegan movement — health, animal rights, environment, cuisine, business, fashion — is thrilling every single week. Guests scheduled for this winter and spring include Joel Kahn, MD (he's my fellow Sexiest Vegan Over 50), intersectionality superstar Christopher Sebastian McJetters, filmmakers of the documentary Eating You Alive, Wayne Pacelle of HSUS, Rip Esselstyn of The Engine 2 Diet, popular bloggers The Vegan Mos with their new cookbook, NYC Vegan, T. Colin Campbell, PhD, and his son Thomas M. Campbell, MD, and a return visit from John McDougall, MD.
VegKitchen: How can VegKitchen readers connect with you, through your website and social media?
Victoria: That's so kind: I love VegKitchen and all your wonderful work and your beautiful spirit. Your readers and fans can find everything I do at www.MainStreetVegan.net — the Academy info is there, the weekly blog, the podcast and its Show Notes, an events listing, and a way to sign up for our newsletter.
I'm on Facebook, Twitter, and Instagram as MainStreetVegan, and I also invite people to my personal Twitter page, @Victoria_Moran, which I've nurtured for quite a while and am very proud of. Thanks to everyone for connecting!
__
Photo credits: First and last, David Rodgers Photography; magazine cover: Chris Pearce
Read an excerpt from Victoria's recent book, The Good Karma Diet.