These popsicles are a delicious mix of kiwi, apple and fresh mint—perfect for hot summer days!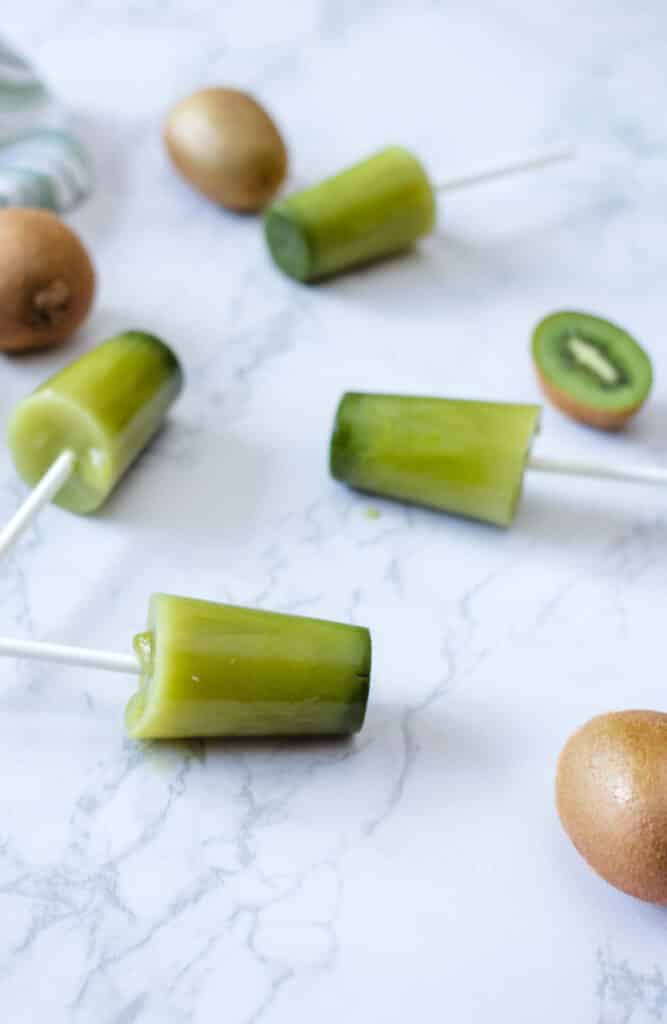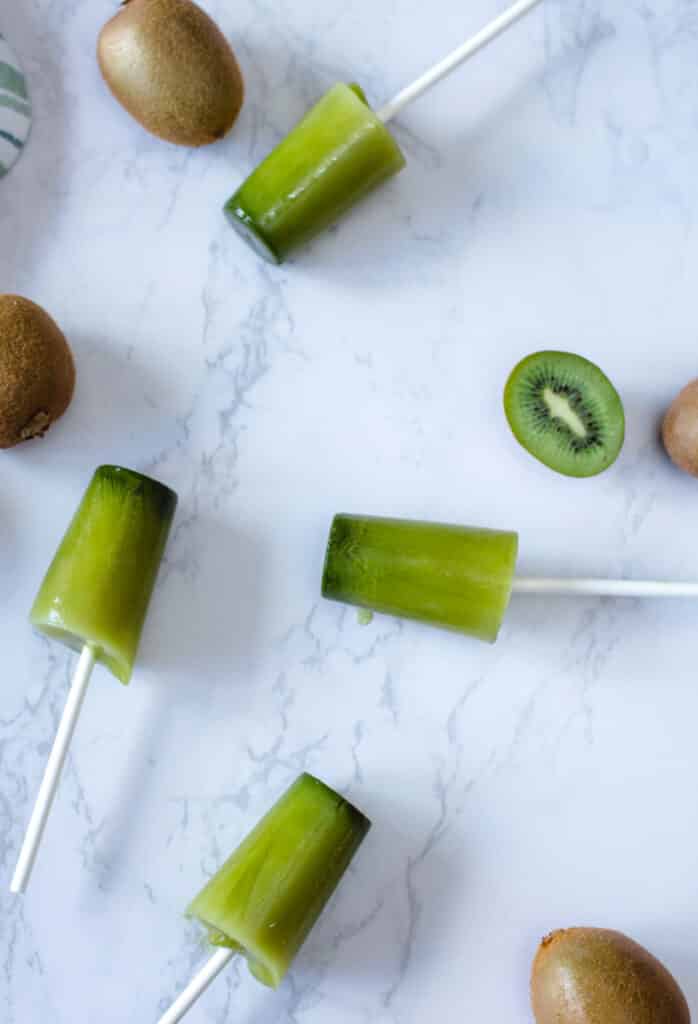 Kiwi and Apples Popsicles
Ingredients
• ¼ cup maple syrup
• ½ cup water
• 12 mint leaves, crushed
• 1 cups raw apple juice
• 3 large ripe kiwis, peeled
Instructions
Put the water with the mint and maple syrup in a saucepan over medium heat.
Remove mint syrup from heat and let stand for 15 minutes.
Meanwhile, place the apple juice and kiwi fruit in a blender. Grind to obtain a smooth puree.
When the brewing time is over, add ¾ cup mint syrup and stir well.
Place the mixture in popsicle molds and freeze for at least 6 hours.