Late-summer fruits can be lush and ripe, but are often past their peak of flavor. I like my midsummer fruit salads plain, but by late summer, fruit salads can use the help of a sauce to enliven the flavors. This Late Summer Fruit Salad recipe adds an Agave-Mint Dressing to make the fruity flavors really pop!
Late Summer Fruit Salad with Agave-Mint Dressing
Serves: As many as needed
Ingredients
Dressing
Two 6-ounce container pineapple or vanilla nondairy yogurt
(coconut or soy)
1 to 2 tablespoons agave nectar to taste
½ teaspoon vanilla extract
Pinch of nutmeg
2 tablespoons minced fresh mint
Fruits

Fresh summer fresh fruit as desired, cut into bite-sized pieces
(choose from among melons, peaches, nectarines, grapes,
cherries, berries, and whatever is available and local)
Small mint sprigs for garnish
Instructions
Combine the dressing ingredients in a small bowl and mix until smoothly blended.
Arrange fruits on a platter. Garnish with mint, and pass around the dressing to dollop on individual servings.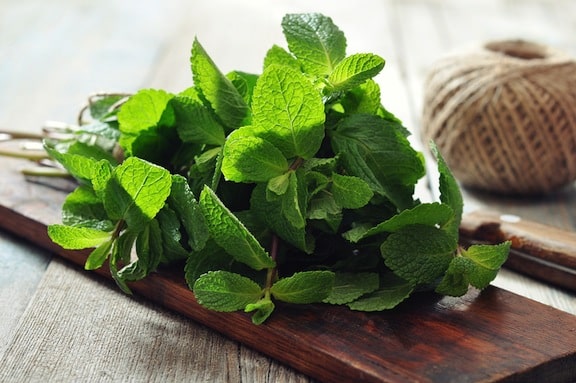 Here are more recipes for

fruity compositions.
This Post was originally published on 20 July 2011.