This delicious lemon and asparagus salad is perfect as a side dish for your next BBQ.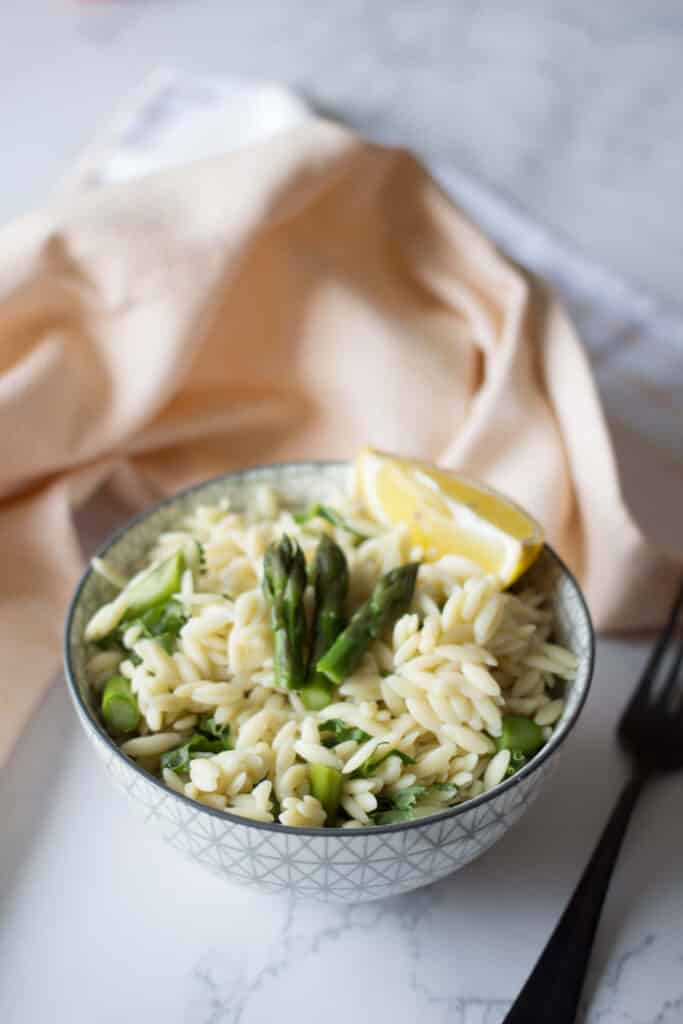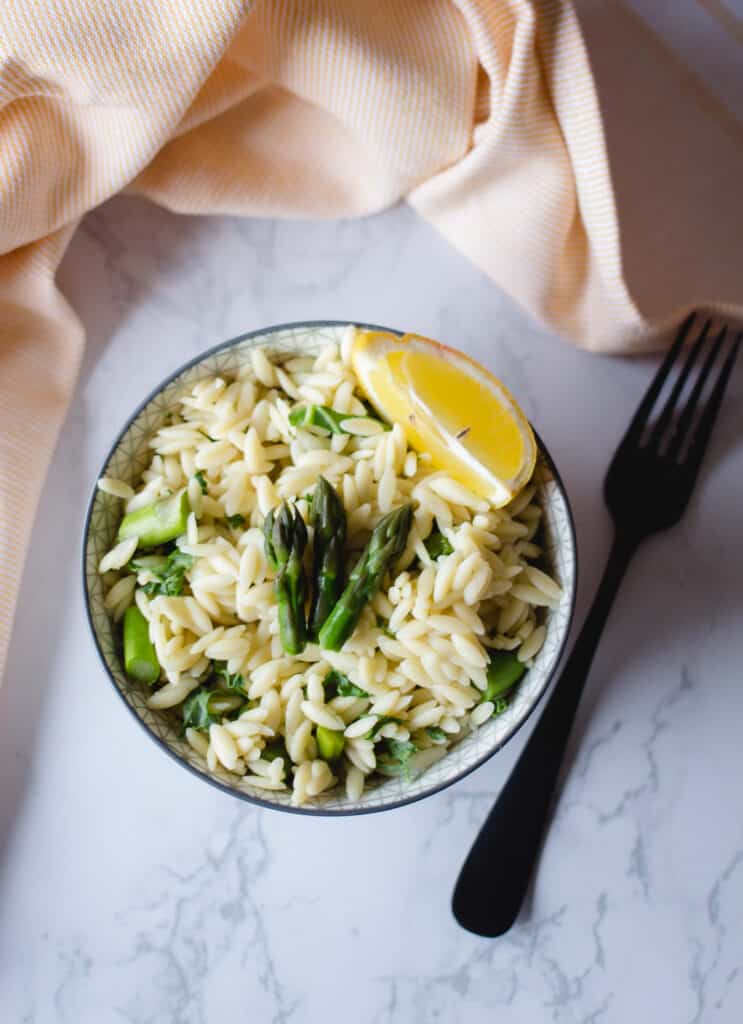 Lemon and Asparagus Orzo Salad
Ingredients
1 ½ cup cooked orzo
8 to 10 asparagus, cut into sections
3 tbsp olive oil
1 tsp lemon zest
½ tbsp lemon juice
¼ cup parsley, chopped
salt and pepper to taste
Instructions
In a saucepan of boiling salted water, cook the orzo al dente.
About 3 minutes before the orzo finishes cooking, add the asparagus to whiten.
Drain and cool under cold water.
In a salad bowl, mix the orzo, olive oil, asparagus, lemon zest, lemon juice, and parsley.
Salt and pepper to taste.