What I like about this kind of recipe is that it is extremely flexible. You can keep the base and make meatballs, burgers, or stuff it into vegetables. Here, I cooked it in a muffin mold, but you can opt for a lentil loaf cooked in a bigger mold. Just don't forget to increase the cooking time!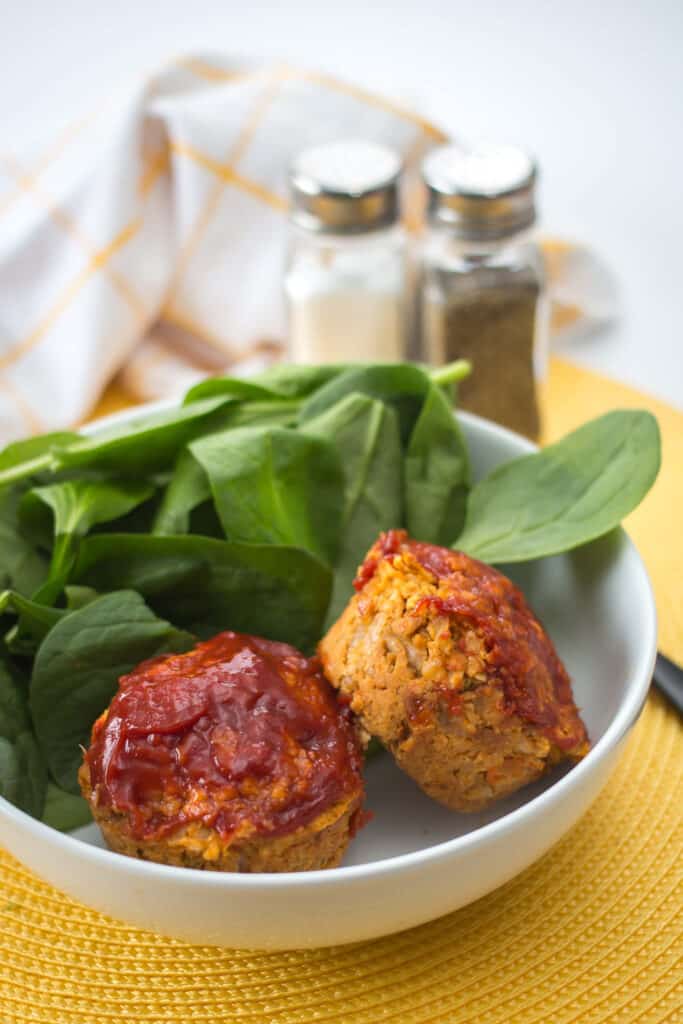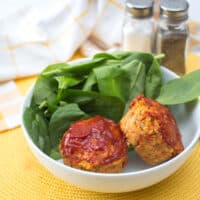 Ingredients
2

tbsp.

of olive oil

1½

cups

of onion

finely chopped

2

garlic cloves

crushed

⅔

cup

carrots

grated

1

packet

227g mushrooms, finely chopped

1

cup

of lentils

cooked, rinsed and drained

1½

cup

sunflower seeds

2

slices

of whole grain bread

shredded into small pieces

¼

cup

ground flaxseed

½

cup

of oatmeal

2

tbsp.

of tamari

1

tbsp.

apple cider vinegar

¼

cup

of vegetable broth

1

tbsp.

oregano

½

tsp.

thyme

½

tsp.

dry mustard

Salt and pepper

to taste

¼

cup

of ketchup

¼

cup

of unsweetened applesauce

2

tbsp.

balsamic vinegar

2

tbsp.

tablespoon maple syrup
Instructions
In a skillet, heat olive oil over medium high heat. Add onion and mushrooms. Cook until the onion has begun to turn a little golden, about 10 minutes. Add the garlic in the last minute of cooking. Remove from heat and place in a large bowl.

Grate the carrots and add them to the bowl with the onion, garlic, and mushrooms.

Blend the lentils in a food processor for a few seconds. They must have a coarse texture. Transfer the lentils into a large bowl.

Coarsely grind the sunflower seeds in the food processor. They must have a coarse texture. Transfer to the large bowl with the other ingredients.

Add the rest of the ingredients to the bowl and mix well.

Place the mixture in a previously oiled muffin pan.

In a small bowl, mix ketchup, applesauce, balsamic vinegar, and maple syrup. Pour sauce evenly on the top of the Meatloaf.

Bake at 350 ° F for 40 minutes. Let stand for 10 minutes before serving.
Vegan-ize any recipe!
Grab our free vegan cheat sheet, packed with my favorite easy substitutions to make any recipe vegan.