Discover this fully vegan recipe for fettuccine with alfredo sauce and peas without delay. You will be surprised to discover that the cheese is replaced here by nutritional yeast. As for the creamy alfredo sauce, it is made with vegetable broth and plant based milk.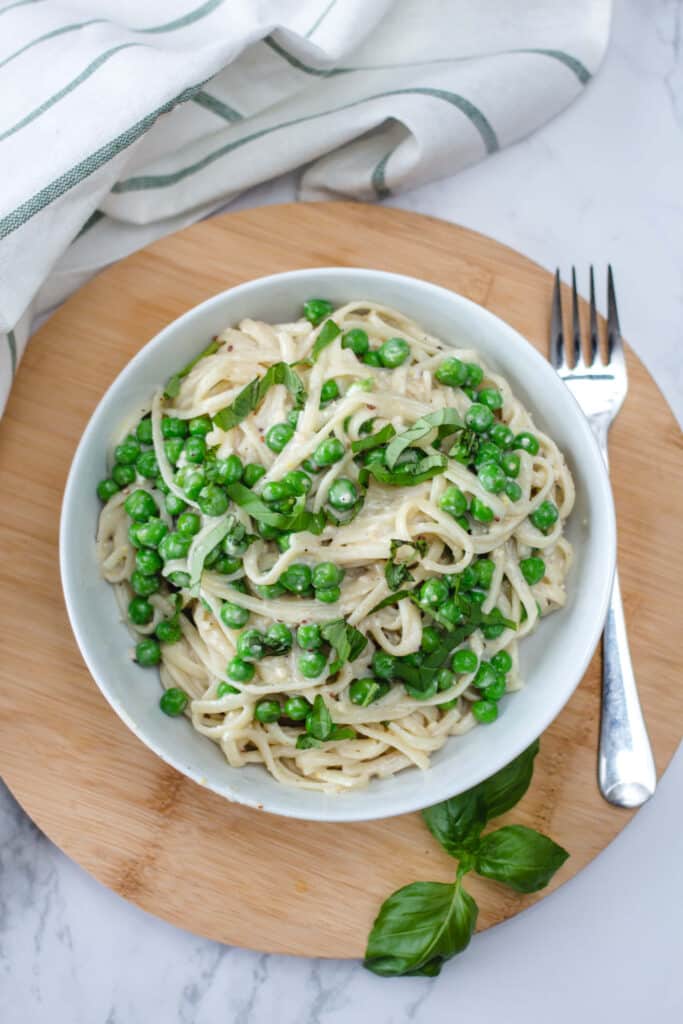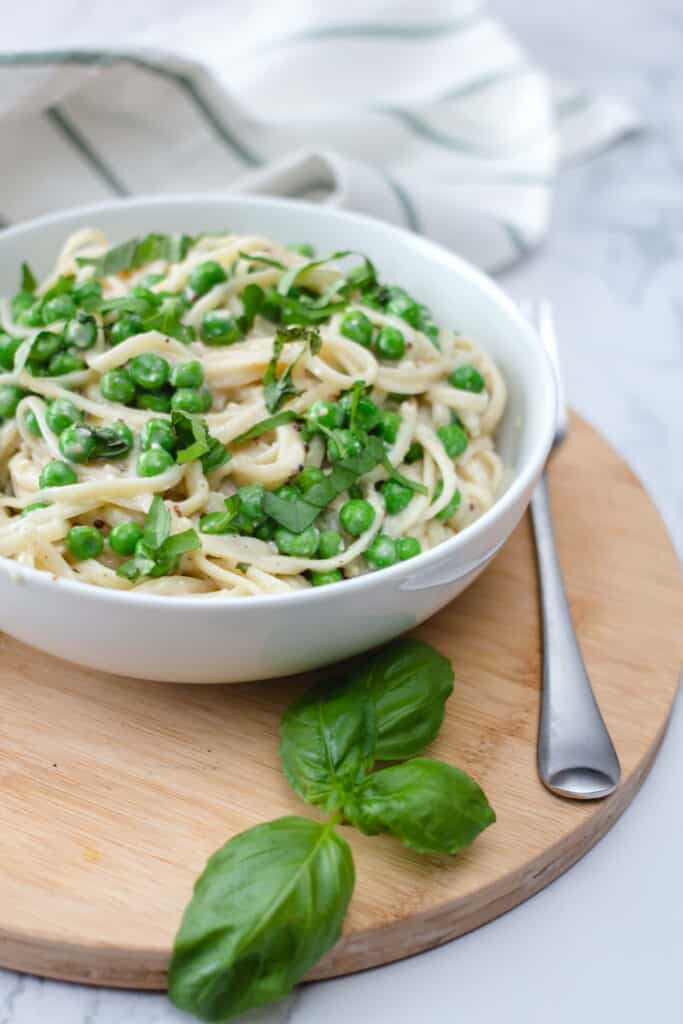 Pea Alfredo Pasta
Ingredients
1 onion, finely chopped
4 large cloves garlic, minced
2 tbsp flour
1 cup vegetable broth
1 cup unsweetened soy milk
½ tsp salt
¼ tsp pepper
1 tbsp lemon juice
¼ cup nutritional yeast
1 cup peas
Instructions
Combine the onion, garlic, and flour in a saucepan and cook over medium heat for 2 minutes.
Add the vegetable broth, milk, salt, pepper, and lemon juice. Bring to a boil and heat for 8 to 10 minutes over medium heat or until the sauce is creamy.
Pour this mixture into your blender and add the nutritional yeast. Blend until a smooth sauce is obtained. Adjust seasonings to taste.
Pour the sauce back into the saucepan and add peas. Warm the sauce for few minutes.
Serve sauce over the pasta of your choice.