We've all been there. You get home late after that less-than-productive evening meeting, and throw open the fridge, hoping that food will have magically appeared there somehow in the last ten hours. Or maybe you have a pantry stuffed with healthy staples—all of which need to be cleaned, cut, and cooked before they're fit to consume—and all you can think about is sinking down into the couch for the next three hours.
It's times like these when the convenience of delivery can pose a real temptation, especially with apps like UberEats and Favor on the scene. But some of the most popular takeout dishes could be calorie bombs—for instance, according to Prevention Magazine, your typical Pad Thai dish comes with a nutrition price tag of 750 calories and 23 grams of fat. Meanwhile, an order of alfredo could have over half your required calories for the day—and a shocking 82 grams of fat.
And if you're trying to stick to a healthy, plant-based diet, convenience foods can throw you off the straight and narrow fast. Packaged meals and takeout are loaded with oils, dairy, and refined sugars—not exactly what you call eating light.
Reasons like these are why a growing number of health-conscious eaters are turning to meal prep plans, where the majority of your weeks' food is prepped, cooked, and doled out into containers. This not only makes it easier to get dinner after a long day—it could also have a huge impact on your health, as well. Take a look at some of the ways meal prep plans can encourage healthy eating—and some beneficial lifestyle changes, as well.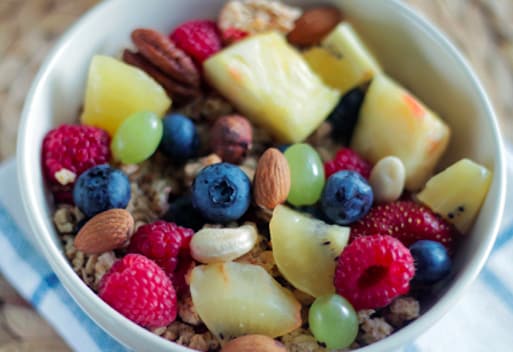 Meal Prep Helps You Get Your Snack On
Surprised to hear a health article advocate snacking? Snacks get a bad rap among dieters, but there's plenty of evidence to show that the right kind can actually help you avoid overeating. You may think you're doing good sticking to your three square meals a day (and starving in between), but if you wait until you're ravenous to eat, you may end up taking in more calories than you might if you just had a little nibble in between meals.
Of course, snacking doesn't mean reaching for the first thing in your line of vision. When you prepare a meal plan and portion out your food for the week, you can measure out containers of cut and washed fresh fruit, vegetable snack packs, nuts, avocado hummus, or bean salad—and munch on something that will give you energy and keep you feeling full.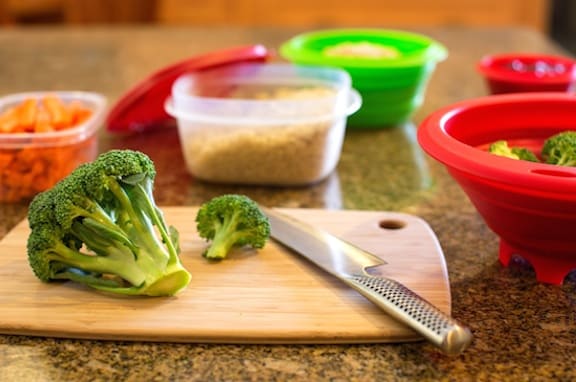 Reinforcing Portion Sizes
You don't have to be a nutrition scientist to know that American portion sizes are all out of whack. Chain restaurants have conditioned us to expect a lot of food on the plate—often more than two days' worth in a single meal, if you go by calorie counts.
When you prep meals, you can measure entrees and snacks out into sealed containers, so you know exactly how much food you're taking in—and won't be tempted to overeat when there's too much on the plate. Personally, I've noticed that when there's less food in front of me, I tend to slow down and enjoy my meals more, as well.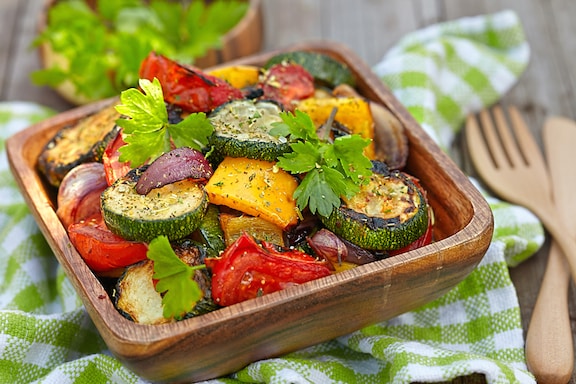 Skipping the Packaged Food
New to the plant-based lifestyle? Whether you're trying to avoid heart disease or just want to do something good for your body, reducing your intake of meat, oil, and dairy forces you to concentrate on nutrient-rich foods like nuts, whole grains, fruits, and vegetables.
But it can be tricky at first, particularly if you're used to sugary, salty meals. Food experts believe that sugar may be as much as eight times more addictive than cocaine—so if you're having a hard time kicking the habit, be patient with yourself.
Planning meals ahead of time—and only buying the ingredients you need for those meals—will limit the amount of sugary, salty, and otherwise unhealthy foods you have at home. So you can bypass one source of temptation, at least.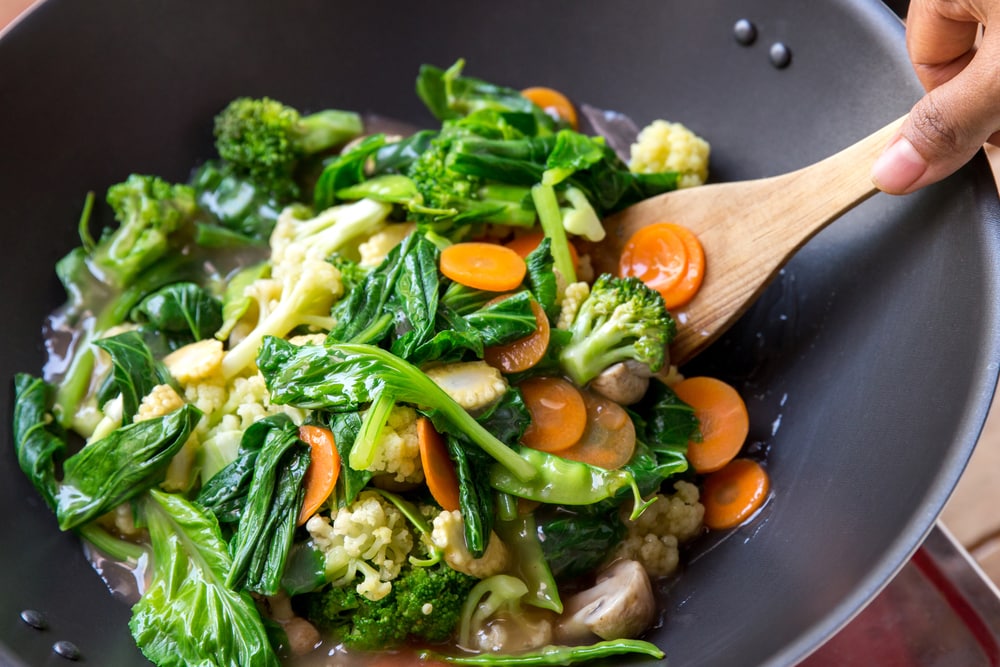 Avoiding Unhealthy Impulse Buys While Grocery Shopping
Along the same lines, a little organization helps you keep processed foods out of your shopping cart, too. Think about what happens when you go into a store without a plan. You end up throwing ingredients in your basket willy-nilly, without checking to make sure that they're really all that healthy.
When you plan meals ahead, you go into the store with a mission. Everything you need is right on your list, so there's no reason to wander by the cookie aisle.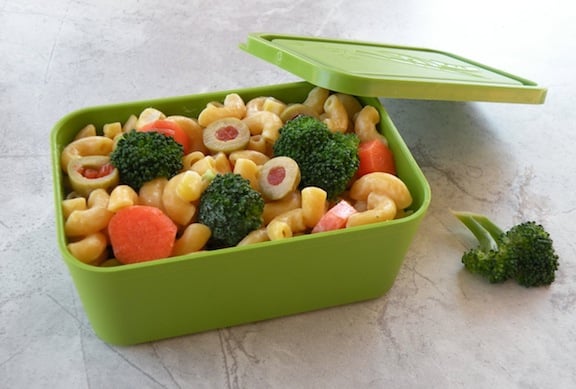 Bring Calm to Your Morning
Let's talk for a minute about how stress impacts your eating habits. In recent years, health experts have been examining how our frame-of-mind plays into obesity and other nutrition issues. And what they've discovered is that stress can be a huge obstacle to physical fitness.
Most notably, the chronically stressed tend to have elevated levels of cortisol, a hormone that, when found in excess, is associated with weight gain, blood pressure, cholesterol, and heart disease. You may not be able to eliminate every stressor from your life, but with meal prep, you can definitely take a little edge off the day. Prepped meals are ready to go when you are, so they save you time in a busy, rushed morning, and make lunch go more smoothly, as well. That could very well be the missing ingredient in your healthy lifestyle!
Jesse Silkoff is an avid runner and tennis player. He currently resides in Austin, TX where he works as the President and Co-Founder of FitnessTrainer, the leading online marketplace to find a local personal trainer that can help you achieve your health and wellness goals.