For most meat dishes, there are good alternatives just as tasty as the originals. Here is our vegan recipe for Bourguignon—a traditional French dish.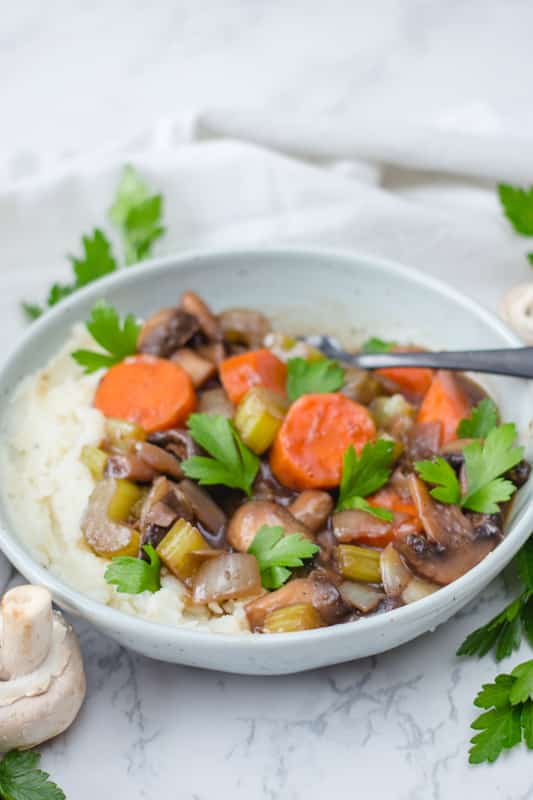 Vegan Bourguignon
Ingredients
3 tbsp extra virgin olive oil
1–2 cloves garlic, minced
1 onion, chopped
3 cups fresh mushrooms, sliced
½ cup red wine
1 cup vegetable broth
2 tbsp tomato paste
2 tsp thyme
2 bay leaves
2 carrots, chopped
3 stalks celery, chopped
2 tbsp cornstarch
salt
pepper
Instructions
In a saucepan, add olive oil, garlic, and onion. Cook for a few minutes on high heat.
Cut fresh mushrooms in slices. Lower the heat and add the mushrooms to the pot.
Cook for another 10 minutes.
Add wine, broth, tomato paste, thyme, bay leaves, carrots, and celery. Season with salt and pepper. Simmer for 1 hour.
In a small bowl, mix the cornstarch with 2 tablespoons of water until you have a smooth cream without lumps. Add to the pot and mix.
Serve with mashed potatoes.