Have you discovered banana ice cream? If not, it's high time you did! Vegan frozen banana strawberry ice cream is made entirely with fruit — no dairy, no added sugar. Enjoy like soft serve or in scoops — a guilt-free treat for kids of all ages! For this, you don't need an ice cream machine; it's best made in a food processor rather than a blender. Photos top and bottom by Hannah Kaminsky.
Makes: 4 servings
4 medium ripe bananas

1 cup sweet ripe strawberries, hulled and halved

2 tablespoons or so plain or vanilla nondairy milk or coconut creamer, or as needed

Pinch of cinnamon, optional
For garnish, optional
More strawberries at room temperature, sliced

Mint leaves
1  Peel bananas and cut into approximately 1/2-inch slices. Place in an airtight container with the strawberries and freeze for several hours, until frozen solid, or preferably overnight.
2  In a food processor (see note), combine the frozen bananas and strawberries with 2 tablespoons nondairy milk or coconut creamer. Add a pinch of cinnamon if using.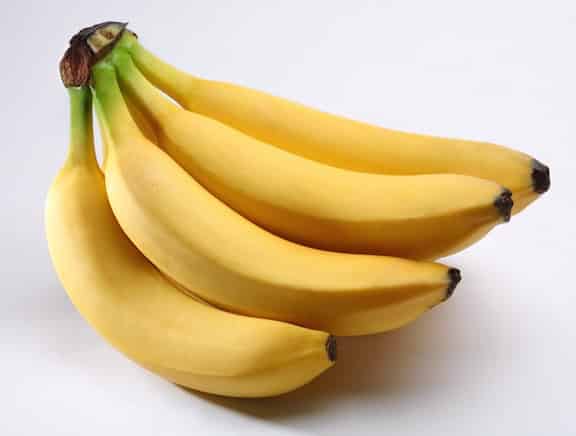 3  Process until the bananas and strawberries are broken down to bits, then stop the machine to scrape down.
4  Process again until the mixture is completely smooth and creamy, adding a bit more of the nondairy milk or creamer if the mixture needs it to become smooth.
5   Scrape the banana ice cream into a container and refreeze for an hour or two, or until firm enough to scoop. Or if you want to serve right away as soft serve, spoon into bowls or cones (or in adorable waffle bowls as shown in the photos).
Notes
This can be done in a blender, but a high-speed blended will liquify the mixture too much; a regular blender is better, but it's challenging to get the mixture to puree evenly, or to get it out from the bottom of the container.
To make this ice cream look like fancier as shown in the photos, use a pastry piping bag. Any way you serve it, top with more fresh strawberries and/or mint leaves if you'd like.
Learn how to make nonvegan food vegan, and healthy food easier or even healthier in Hack This!