My husband doesn't so much collect wine as he does enjoy drinking it. And we both enjoy bringing together wine, food and friends.  So when he said he wanted to open a magnum of a particular 2004 cabernet, I was all over it. I love parties and menu planning, gathering a good mix of people and the good mix of ingredients and flavors. But this is a big wine, not to mention a big bottle, and it presents certain issues.
It would go well with roast lamb, says my husband, an omnivore. True, it's a traditional wine pairing, but I am not traditional. More to the point, I'm vegan, and to a vegan, them's fighting words. Some of our omnivorous guests have especially asked for a vegan meal. This was a throwdown and I was not going to lose.
I say vegetables go with every wine, but true wine aficionados would not agree with me. There are, they assert, astringency issues with foods including green salads, artichokes and asparagus so even a splendid sauvignon blanc, when paired with them, taste like vinegar. I've been able to choke it down just fine, but this isn't about me. it's about pleasing my guests, or since I tend towards bar-raising, knocking their effing socks off.
This is a wine made for chillier temps, but my husband is ready for it now and wants to serve it for a summer gathering  — a Miami summer. Eggplant, lentils, mushrooms are earthy, rich, umami, meaty, even. They call up the notes that chime well with a cabernet. But like the wine, they're better suited for fall and winter, being heavier and let's be honest here, brown. Part of food's delight is its visual appeal. Brown food is often delicious but not always delightful to the eye. A summer dinner shouldn't make you seek hibernation.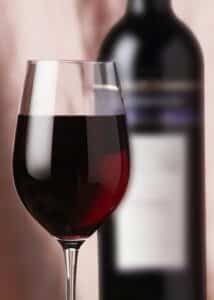 The cuisines of Turkey and Morocco have sunny flavors and simple ingredients that seem just right to me in summer. They can go very well with wine, just not this particular wine. Well, everyone should have such troubles.
Surely there's a vegan dish or twenty that could stand up to an assertive cabernet with its notes of blackcurrant  and cocoa. I consulted some of my excellent sommelier friends and chef friends. They looked at me pityingly. Or recommended  heavy, brown food. I thought to go back from whence the wine comes, calling upon the cuisine of the Mediterreanean, noodling over options. In the meantime, I had dinner to make.
I'd soaked some farro overnight, and used it to make my cheaty version of risotto adding sundried tomatoes, broccoli and basil.  Farro is a Mediterranean ancient grain of some oomph. It cooks up to something that tastes and looks like risotto, with a totally risottoesque texture, yet requires none of the crazy-ass stirring and can be done in less time. Eureka. I had not only that night's dinner but the answer for a chewy, luscious dish worthy of a cabernet, yet lighter than your usual risotto bomb and pretty on the plate, too.
Once I had that, the whole meal came together in my head — a starter of farinata, that sexy, Med chickpea pancake, an excellent suggestion from the Gourmet Vegan. Will offer it with both my sultry red onion jam and Ivy Manning's terrific recipe for vegan mushroom pate.
Next up, farrotto with sundried tomatoes, broccoli and basil, roasted vegetables with romesco and an arugula salad with oranges.  Almond cake and berries for dessert. And lashings of cabernet. It's a mad Med menu for a party I will actually be able to attend rather than spend sequestered in the kitchen. It's seasonal, it's sassy. It's cabernet-friendly and compassionate. Everybody wins. Particularly the lamb.
Bring on the wine, I say. Cheers.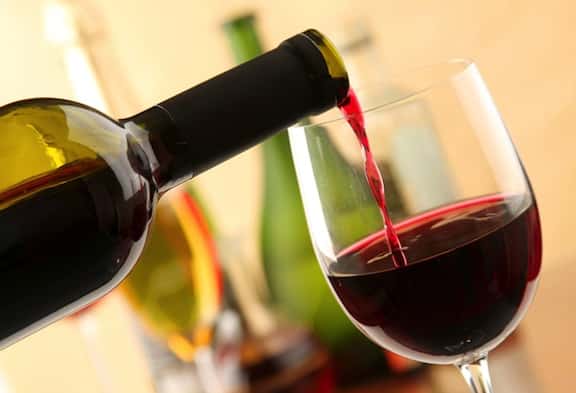 Ellen Kanner writes the 
Meatless Monday column
for The Huffingon Post, is the 
Edgy Veggie,
a syndicated columnist, and Dinner Guest blogger on 
Culinate.
 She is also a contributor to 
Bon Appetit, Relish, Eating Well, Vegetarian Times, More, 
the 
Miami Herald
 and regional publications across the country.