Especially when holidays come around, the sweets come out in full force. And vegan cookies can be just as sugary, filled with white flour, and vegan-buttery as their non-vegan counterparts. If you'd rather avoid those kinds of treats, you need not shy away from the cookies in this line-up. Made with seeds, nuts, nut butters, oats, dried fruits, and other real foods, you'll be filled with goodness, not guilt! Coconut, Almond, and Raspberry Jam Thumbprint Cookies by Myra Goodman, above, offer an irresistible combination of wholesome ingredients. Enjoy them warm or at room temperature with a cold glass of nondairy milk or your favorite tea.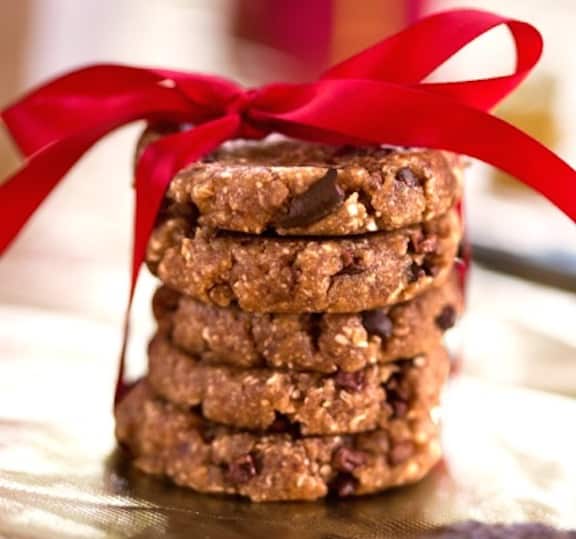 Gena Hamshaw's Coconutty for Chocolate Chip Cookies taste every bit as sweet and indulgent as a cookie should, but they're surprisingly nutritious. Walnuts contribute healthy omega-3 fatty acids, and cacao nibs give the cookies a little antioxidant boost. No baking needed!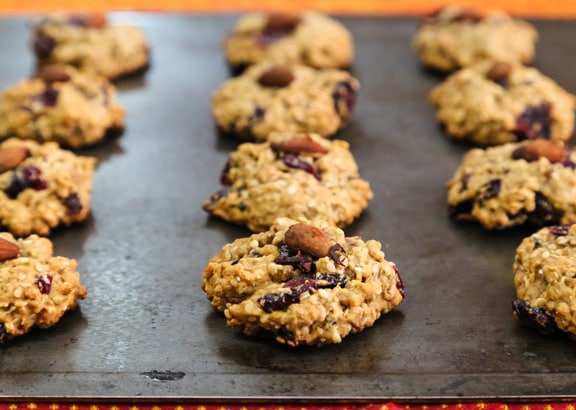 If you like tahini and sesame seeds, these crunchy Sesame-Crispy Rice Cookies are sure to please. It's one of those neat, not-too-sweet treats that's perfect for an evening snack or for the lunchbox.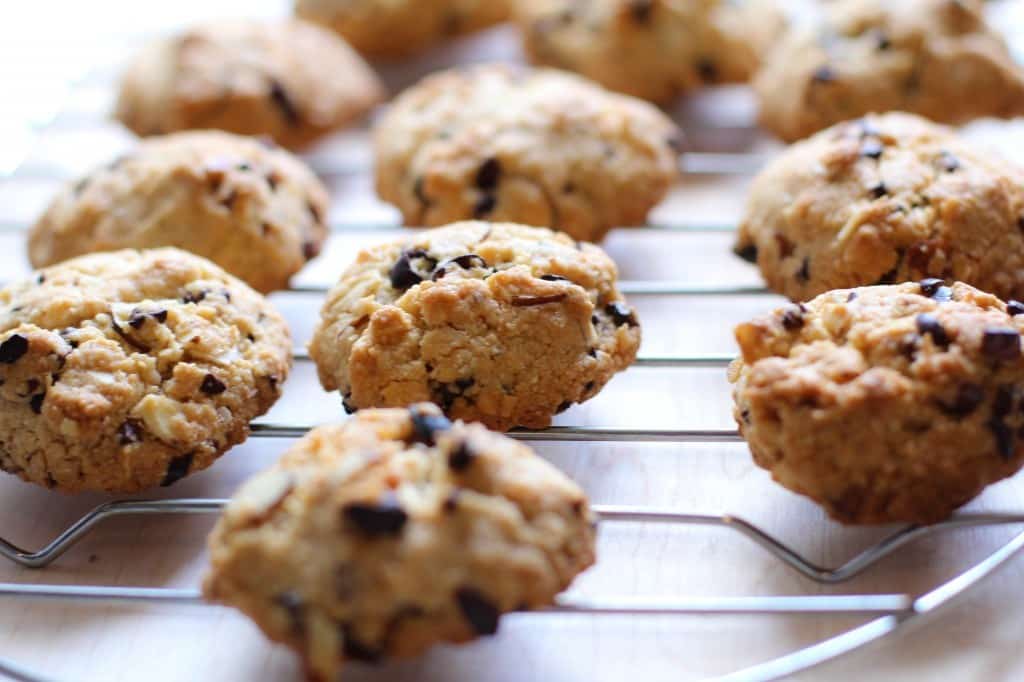 Crunchy Almond Cacao Nib Cookies by Sophia Zergiotis are truly guilt free. They're refined sugar-free, dairy free, and filled with nutritional ingredients. They are very light and the cacao nibs offer the perfect crunchy texture.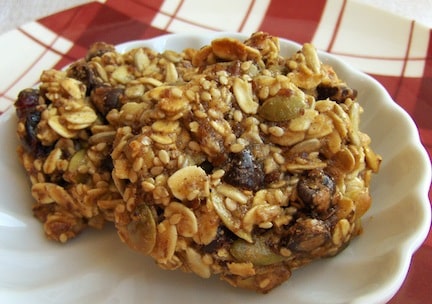 Seed Jumble Cookies by Ricki Heller are reminiscent of a granola bar, these cookies are chock-full of seeds and flavor. And they're incredibly easy to make!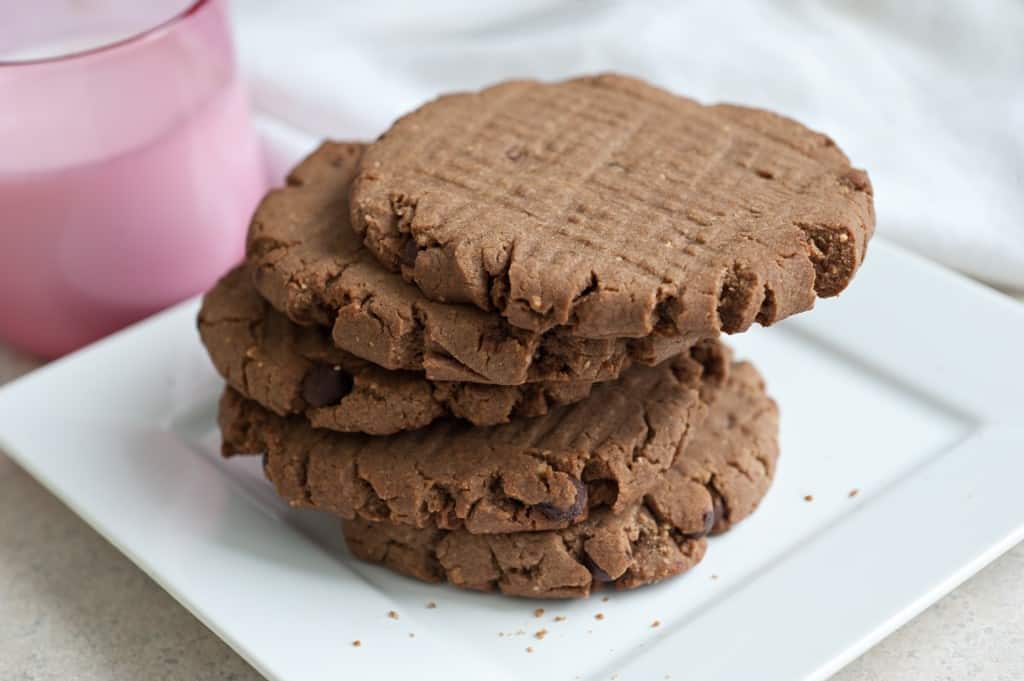 Peanut Butter Chocolate Chip Teff Cookies by Leslie Cerier are gluten-free and made with nutrient-dense, iron-rich teff flour. With just a few ingredients, you get a whole lot of flavor!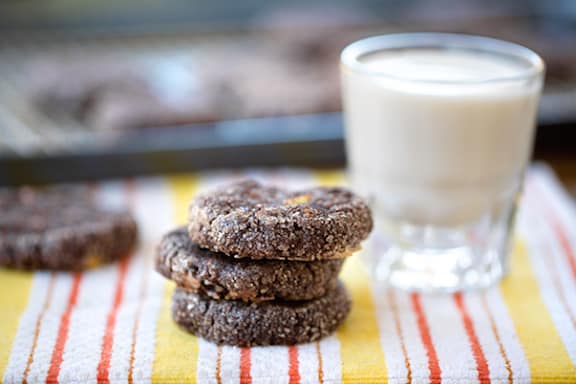 Vegan Black Bean Double Chocolate Chip Cookies — black beans in cookies? Yes indeed. Brought to you by Sharon Nazarian, the secret ingredient is most surprising, and no one will know!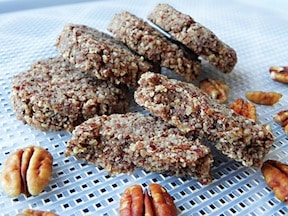 Pecan Shortbread Cookies by chef Amber Shea are crisp on the outside, tender on the inside. With only four ingredients, you could practically make these with your eyes closed!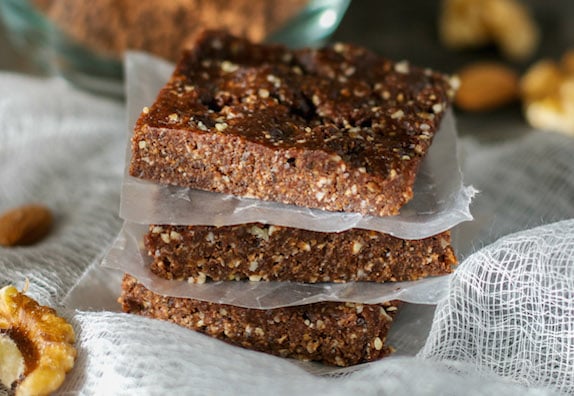 No Bake, No Stovetop Cookie Bites by Somer McCowan are flourless, and instead filled with nuts, dates, oats and chocolate. And like many of the cookies here, these are super easy.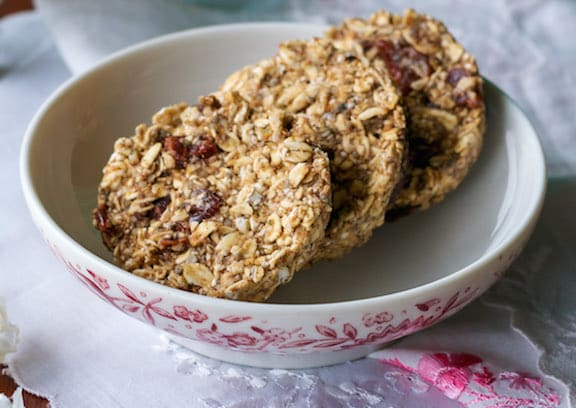 Another oven-free treat, No-Bake Breakfast Cookies by Annie Oliverio are great for breakfast on the go, a mid-afternoon treat, or a post-workout snack. They've got a lot going for them — nut butter, seeds, and dried fruits. They're gluten-free (if using GF oats) and oil-free as well.