Sweet potatoes are rich in vitamin A (beta carotene) and many valuable minerals and antioxidants. And aside from being a great source of nutrients, they're delicious and incredibly versatile. Here are five of VegKitchen's most popular sweet potato recipes. Make sure to explore our Sweet Potatoes category for many other selections.
A superb fusion of flavors permeates this nourishing harvest dish — Curried Sweet Potatoes with Chard and Chickpeas (shown above). Served with a colorful salad and fresh cornbread, it's a fantastic cool-weather dish.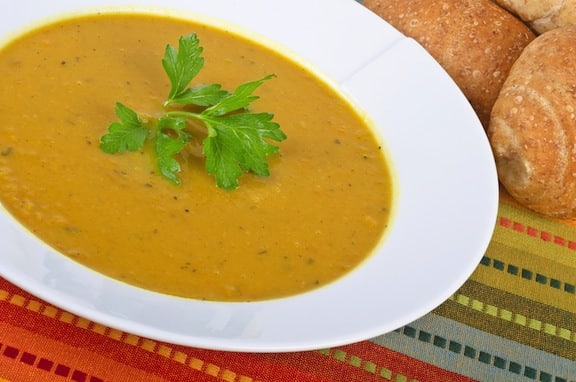 Putting this amazing veggie front and center, smooth and creamy Sweet Potato Soup is the ultimate in comfort.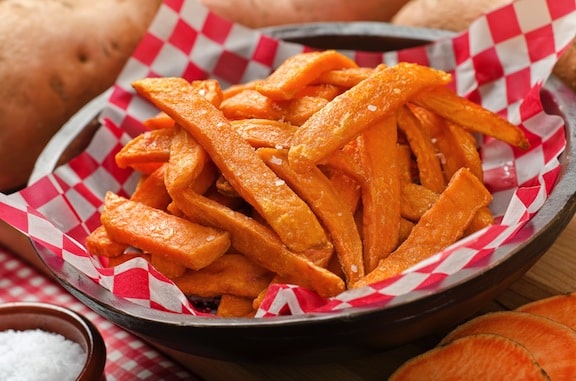 Make Sweet Potato Oven "Fries" to go with your favorite sandwiches or wraps, as a change of pace from white or yellow potato side dishes.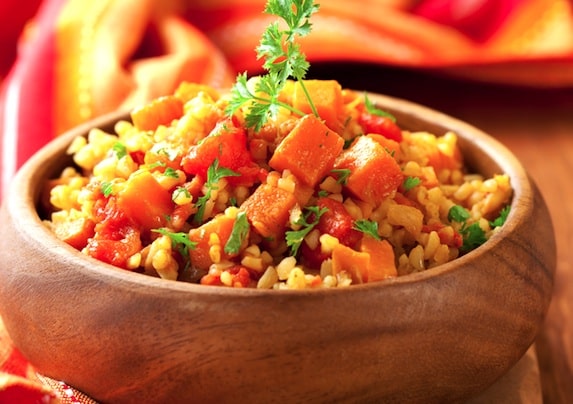 Vicki Chelf's Bulgur and Sweet Potato Pilaf is a filling, fantastic side dish for everyday meals as well as holiday menus.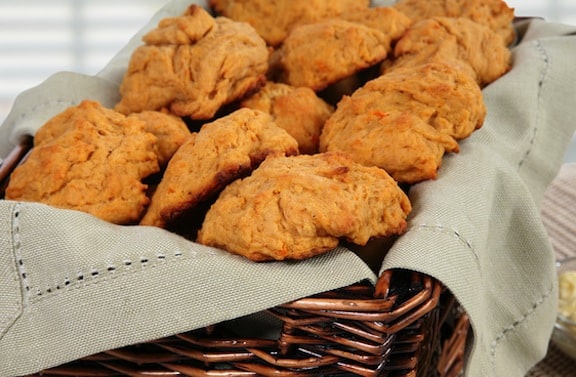 Cathy Olson's Sweet Potato-Spelt Biscuits demonstrate how sweet potatoes can add flavor and texture to baked goods.