Summer is the best time to enjoy fresh corn on the cob. Purchase organic corn if you'd like to be sure it's non-GMO — it's not hard to find! Corn is amazingly versatile; and for those times when you don't want to use it in recipes, try grilling it as shown above for a fabulous treat.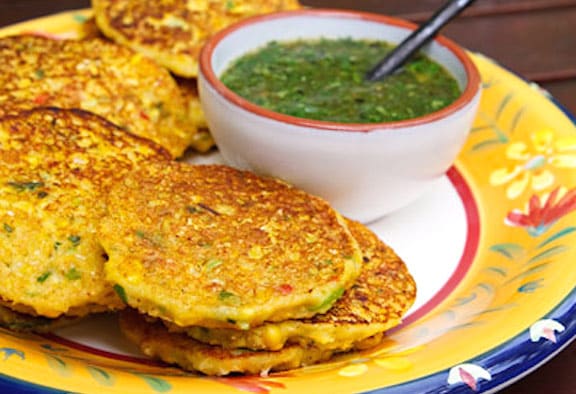 At the height of fresh corn season, Corn Fritters with Tomatillo-Cilantro Sauce can be served as a tasty side dish or as an appetizer. They're good warm or at room temperature, and the easy tomatillo-cilantro sauce adds a lot of flavor.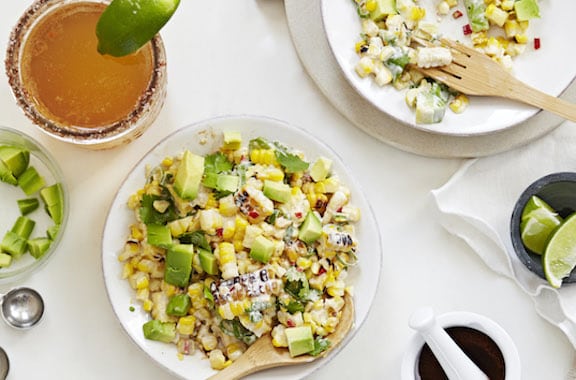 Mexican Roasted Corn Salad with Avocado is a deluxe vegan version of esquites, the queen of creamy roasted corn salads. Unlike most corn salads, this is best eaten when the corn is still warm from roasting, so prep all of the veggies (and the dressing, but you knew that already!) first, so all that's required is toasted hot corn for a mouthwatering treat.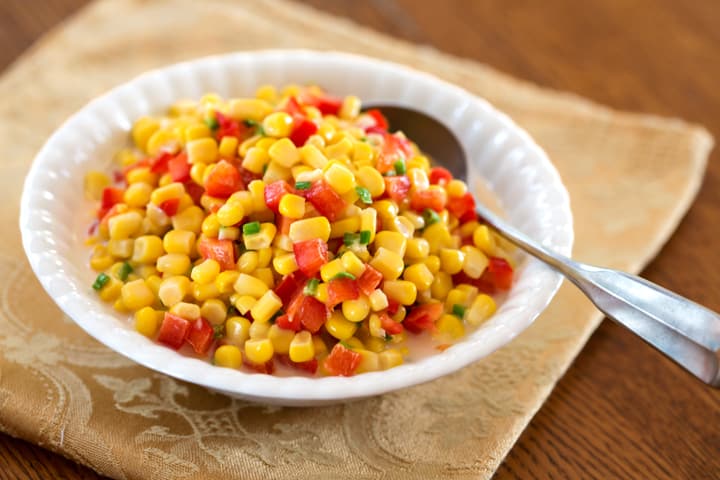 In Coconut Creamed Corn, the flavors of corn and coconut are deliciously compatible. This is a wonderful way to use fresh corn when it's abundant, and the novelty of having it on the cob or roasted has worn off. The most time-consuming part of this, by which I mean all of 5 minutes or less, is stripping the corn kernels off the cob.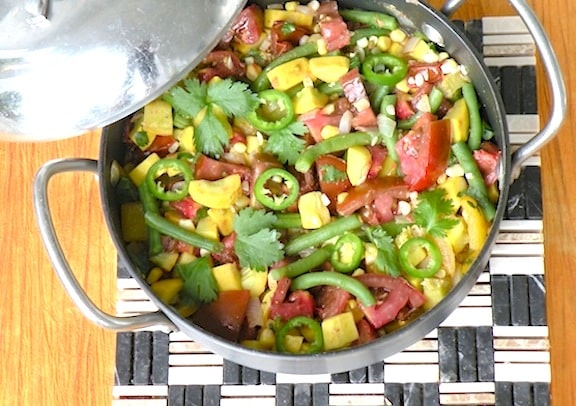 Southwestern Summer Succotash features a bright melange of the freshest corn, tomatoes, and summer squash, for a wonderful celebration of the summer harvest. I like to steam the green beans separately and add at the last minute, because their cook time is unpredictable, and I like them to be bright and just tender-crisp in the dish.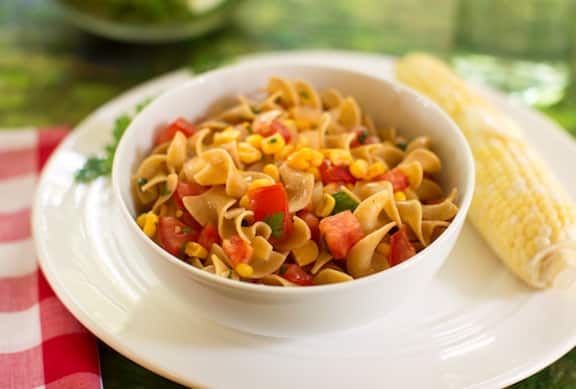 Pennsylvania Dutch Corn Noodles is a simple, tasty pasta dish traditional to the "plain and simple" Pennsylvania Dutch cuisine. It's a perfect way to use fresh summer corn and tomatoes when they're at their peak of flavor and abundance. In its original form this recipe is made with egg ribbons; to make it vegan, I recommend substituting ribbons made of hearty whole grain flours like spelt or quinoa.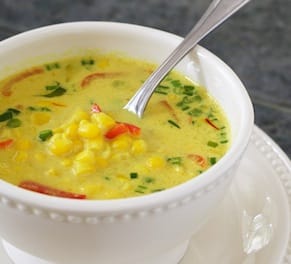 Nearly-Instant Thai Coconut Corn Soup is great for any kind of weather, not just when it's chilly and rainy. Because it's ready to serve in 20 minutes, it's for any time you want soup in a hurry. You can even chill it and serve it cold on warm days.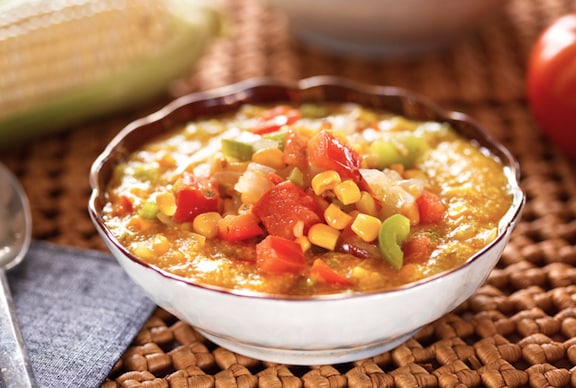 Grits with Fresh Corn and Tomatoes is an inviting summer dish — good for a weekend brunch or for dinner. Stoneground grits are more flavorful than those available in supermarkets; they're available in natural food stores and well-stocked supermarkets with natural foods sections.