Everybody loves cookies, from kids to grandparents—and you don't have to eat gluten or animal products in order to enjoy these classic sweet treats, either. Even when you've gone gluten-free and vegan, there are many cookie recipes you can enjoy. Here are seven to check out from around the Web! Contributed by Chris Bekermeier.
1. Classic Chocolate Chip Cookies / Silvana's Kitchen: 
Using a basic gluten-free flour instead of regular flour and non-hydrogenated shortening instead of butter, this simple chocolate chip cookie recipe from Silvana's Kitchen delivers all the flavor of the old favorite, without any of the gluten or animal products. Be sure to look for gluten-free, dairy-free chocolate chips to keep the recipe safe.
2. Paleo Breakfast Cookies / Gluten-Free on a Shoestring
Called "fast, crowd-pleasing, healthy, and hearty," these gluten-free breakfast cookies from Gluten-Free on a Shoestring are filled with nutrients, good fat, and flavor. What's more, they're as free of refined sugar as they are free of gluten and animal products.
3. No-Bake Cookies / Deliciously Organic
Instead of flour, these no-bake cookies from Deliciously Organic combine a handful of ingredients to make delicious mounds of dessert. They only take a few minutes to prepare, and all that is required is popping them in the refrigerator to set.
4. Lemon Meltaways / Balanced Platter
Bright and refreshing, the lemon meltaways from Balanced Platter combine almond flour and coconut flour instead of all-purpose flour. Instead of butter, they use coconut oil. What's more, instead of refined sugar, they incorporate honey or maple syrup.
5. Roll-Out Sugar Cookies / Penniless Parenting
These cookies from Penniless Parenting provide a roll-out dough that you can cut shapes from to create sugar cookies. By using a gluten-free flour blend instead of traditional flour and coconut oil instead of butter, you make these cookies both gluten-free and vegan.
6. Mexican Wedding Cookies / The Skew View
Made with three different types of nuts, these Mexican wedding cookies from The Skew View get covered with powdered sugar for a gluten-free, vegan, melt-in-your-mouth cookie option you will love.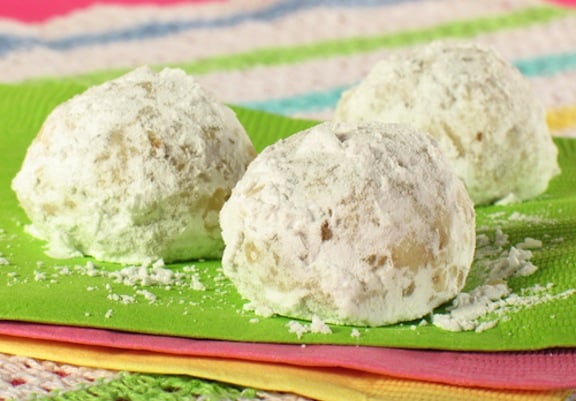 Your Thoughts
As the above recipes demonstrate, anybody can enjoy a good old-fashioned cookie, even with dietary restrictions. Have you tried other gluten-free, vegan cookie recipes that you've loved? Why not add these to your roster?
Author Bio: Chris Bekermeier is Vice President, Sales & Marketing of PacMoore in Hammond, IN. PacMoore is a contract manufacturer focused on processing dry ingredients for the food & pharmaceutical industries. Capabilities include blending, spray drying, re-packaging, sifting, & consumer packaging.