Baking is chemistry, while cooking is more of an art. If certain items are (or are not) present in your formula when you are baking something, then it will change the final product. This is true of vegan and non-vegan baking alike.
This article is a look at vegan gingerbread cookies, and what makes one recipe different from another. They are all gingerbread after all, so why would you prefer one recipe to another? This article takes a look at recipes for vegan gingerbread cookies in an attempt to help you find the perfect one for your holiday celebrations.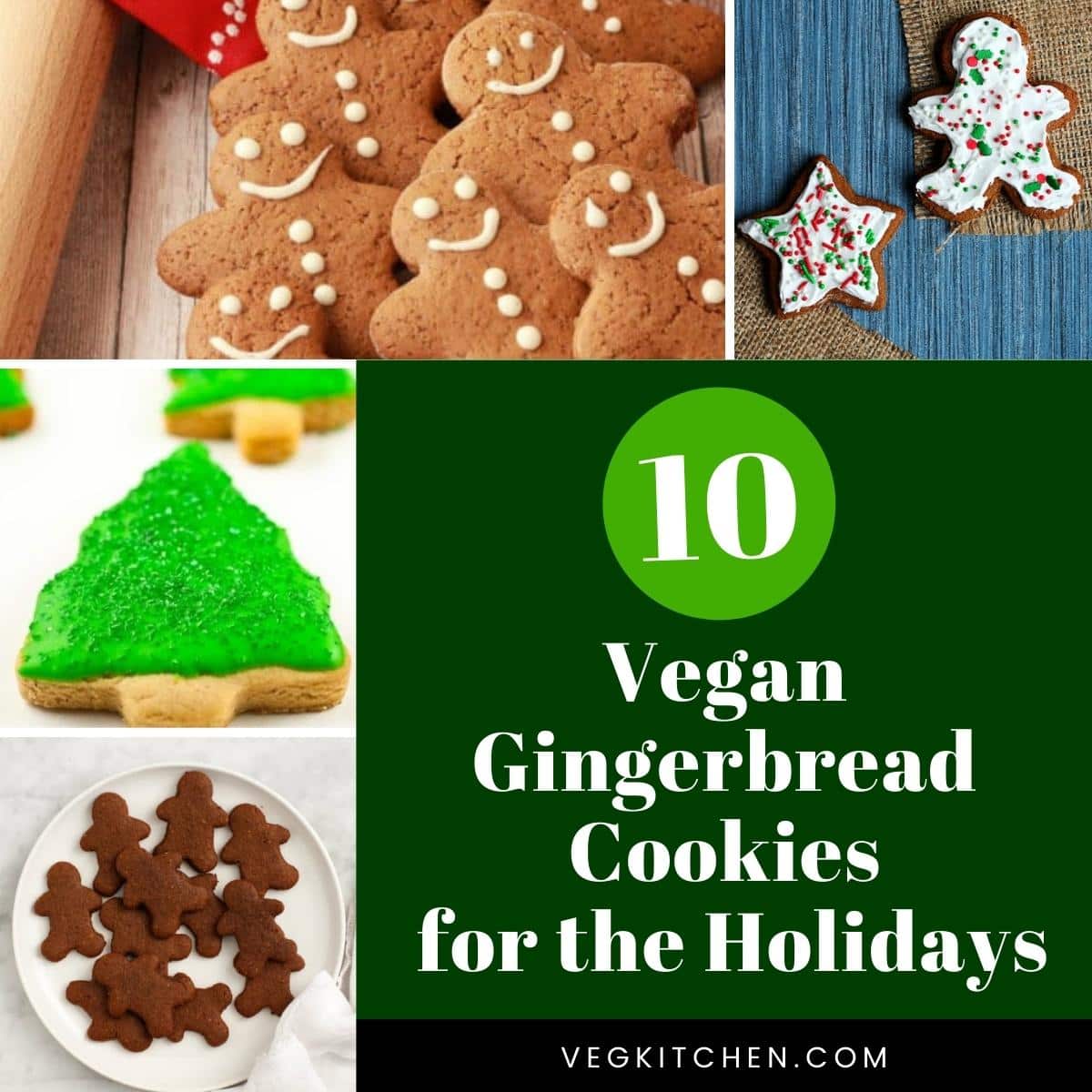 The elements of a good traditional gingerbread cookie are flour, fat, eggs, sugar, molasses, spices, leavening, and vanilla. Certain things must be in a gingerbread, like molasses, vanilla, leavening, and spices. The spices used and the amounts of each can make a big difference in the final product, so we will look at that for each recipe.
However, molasses is pretty much non-negotiable. Most of the recipes suggest a unsulphured and a non-blackstrap molasses. Sulphured and blackstrap molasses have a stronger flavor and can overpower your cookies.
Eggs are obviously not an option for vegan cookies, but there are several things that you can use to replace eggs in your recipes. The most common replacement in these recipes is flax eggs (you can learn more about flax eggs in our vegan substitutions article), but there are several things that you can replace eggs with.
Egg replacements can bring moisture to the party, but they also help your cookie dough stay together. No egg replacement at all will make a dry and crunchy cookie, unless it is replaced with fat to create a more brownie like texture. For many people crunchy is the prefered form of gingerbread, so we have included recipes for that too. We hope that you will find the right formula for you perfect holiday gingerbread cookies here.
Vegan Gingerbread Cookies for the Holidays
Find the right formula for you perfect holiday gingerbread cookies in this amazing collection!
Whether you are dunking them in milk, serving them at a party, or leaving them out for St. Nick, we hope that you will find the vegan gingerbread cookies that will make your holiday special. Do you have a recipe for vegan gingerbread cookies that you think should be on this list? Please share it with us in the comments section.