It's hard to think of a more classic combo than rice and beans. They're easy to make, inexpensive, and filling. Most of these dishes are already vegan in their original form, the few that aren't become completely plant-based, as presented here, with a simple omission or modification. If one had to choose a single truly characteristic dish of New Orleans, it would be hard to come up with one more renowned than Red Beans and Rice. Shown at top, this isn't a dish to start when you come home from work at night! It's not a lot of work, but needs time to simmer. It's perfect to make on a rainy Sunday afternoon.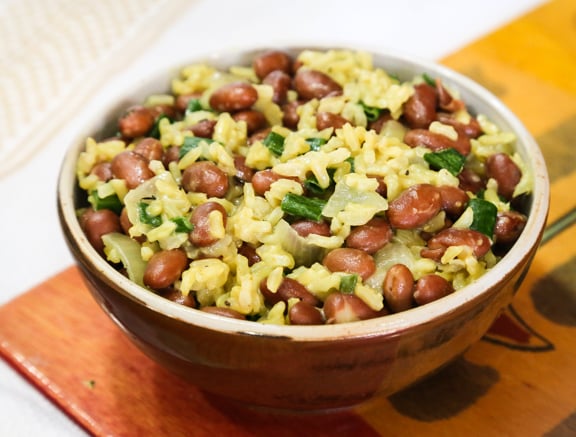 Jamaican Red Beans and Rice is an easy version of a traditional Jamaican dish that is often simply referred to as "rice and peas" (though the "peas" are actually small red beans).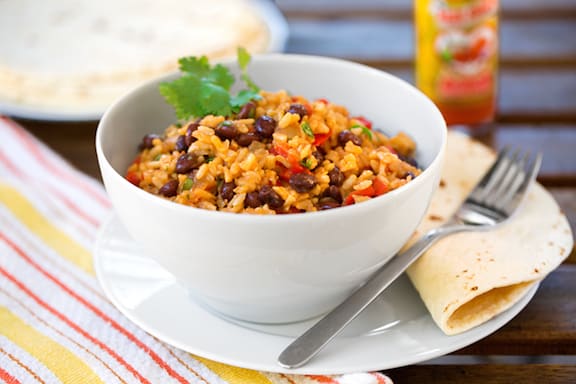 Gallo Pinto is the national dish of Costa Rica, translating to "speckled rooster," supposedly called that because of color contrast of the beans mixed with the rice. Here's Chef Jason Lyric's version.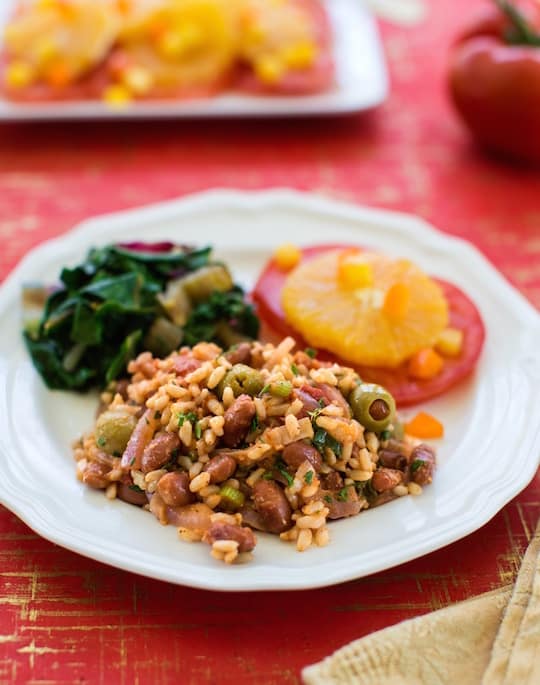 Spanish-Style Rice and Red Beans is a great for busy weeknights, when you want something easy and hearty. The key is to have the rice cooked ahead of time, but even if you don't, it's still not a daunting task. Briny olives perk up the mellow flavor of brown rice and beans.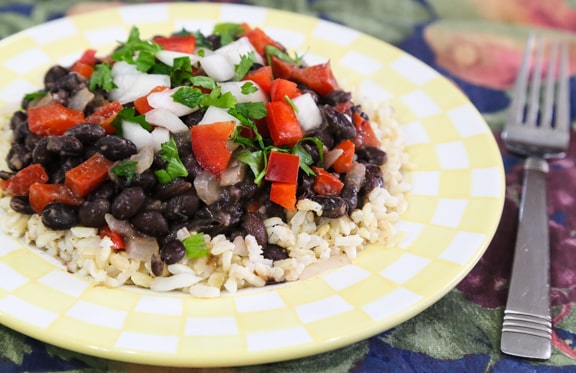 Cuban-Inspired Black Beans and Rice has come to be known as a regional standard in Florida due to the popularization of black beans by the Cuban-American community.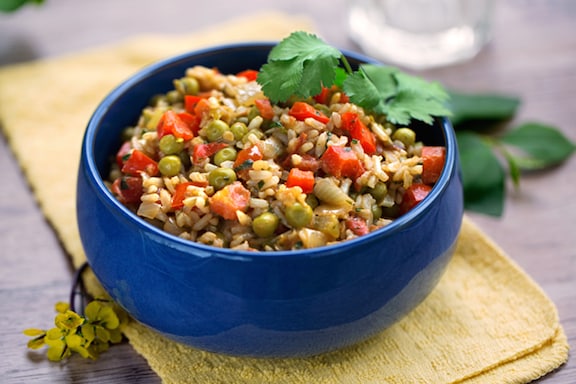 Caribbean Pigeon Peas and Rice - Traditionally, this rice dish is made with pigeon peas —cute and round, also known as gungo peas or gandules. They're a staple in markets with big Latin and Caribbean communities. If you can't find them, no worries, use red beans — another island favorite.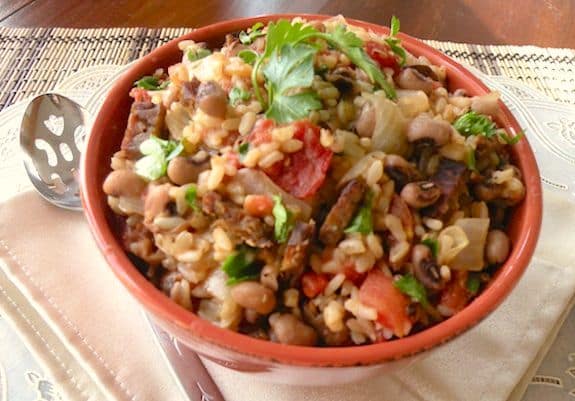 Here's a vegan rendition of a classic southern dish known as Hoppin' John, featuring black-eyed peas and rice, often served on New Year's Day for good luck.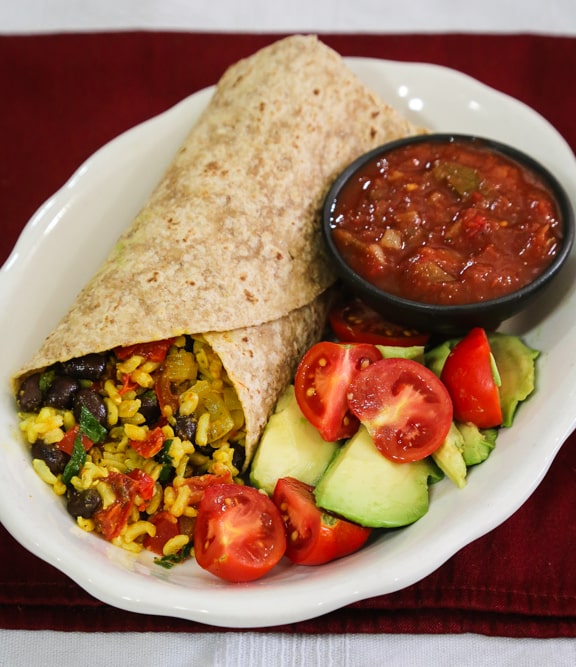 Often, rice is served alongside burritos, but the combination of rice and beans wrapped inside the tortilla is quite satisfying, as these Yellow Rice and Black Bean Burritos will prove.