For winter gatherings, my favorite food theme for entertaining is a delicious vegan appetizer buffet with wine, cocktails, and/or mocktails. After that, who needs dinner? You can then skip to coffee/tea and light desserts. Here are 8 tasty dips and finger foods, our absolute favorites from VegKitchen's vast array of Vegan Appetizer Recipes. Choose 5 or 6 of these and serve with your favorite beverages. Above, Smoky Vegan Cheddar Cheez. You'll find the way to the recipe with the 4th link below, along with its spreadable version. Photo above by Hannah Kaminsky.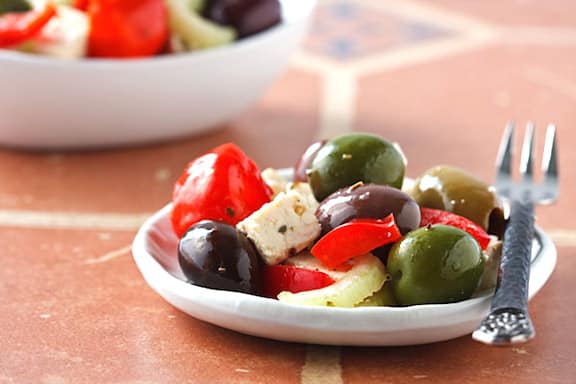 Colorful and briny, small servings of Olive Bar Medley with Tofu "Feta" go a long way. Choose two or three different varieties of pitted olives from your supermarket's olive bar, add an extra item or two, and you've got a winning appetizer. Photo above by Susan Voisin.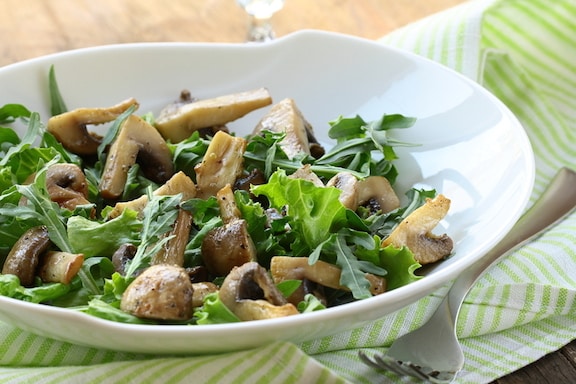 Rosemary Roasted Mushrooms is an appetizer that can also be used as a first course for almost any kind of meal. Use any kind of mushroom you like, or a combination of two or three.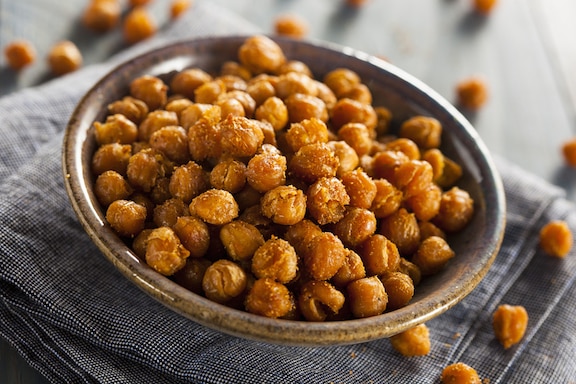 Skillet Spiced Chickpeas will give you good flavor and texture every time; oven-roasting seems to dry these delicious legumes out. These are good eaten out of hand as a snack, in place of far more caloric nuts. They make a tasty salad topping, as well.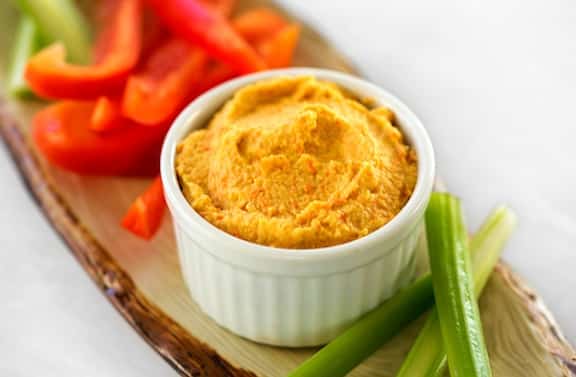 You can make Smoky Vegan Cheddar Cheez as a spread in no time, or let it set up into slices, as shown at the top of this post. I like it both ways and hope that you will, too. This is good with sliced fresh baguette, or serve it with whole-grain crackers or crisp breads, and/or fresh veggies. Photo above by Hannah Kaminsky.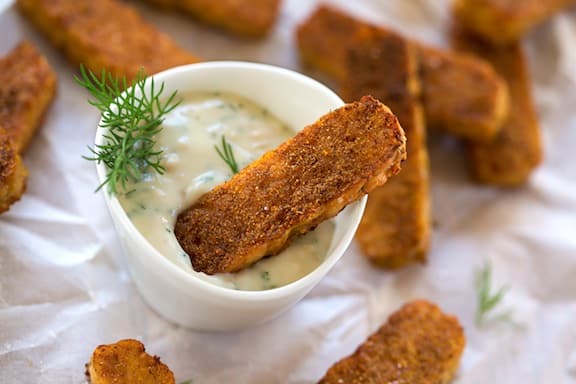 Tempeh Fries with Horseradish or Wasabi-Dill Mayonnaise can be a bit addictive, so you may want to double the recipe if serving hungry tempeh fans. Photo above by Hannah Kaminsky.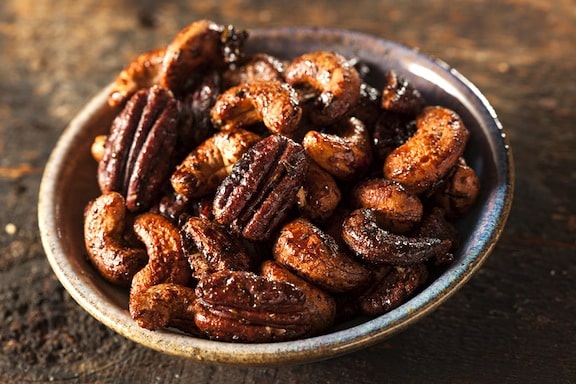 Sweet and Spiced Glazed Nuts are a tasty finger food at special occasion, or as an everyday snack. Use any combination of your favorite nuts — peanuts, almond, pecans, walnuts, macadamia nuts, cashews, etc.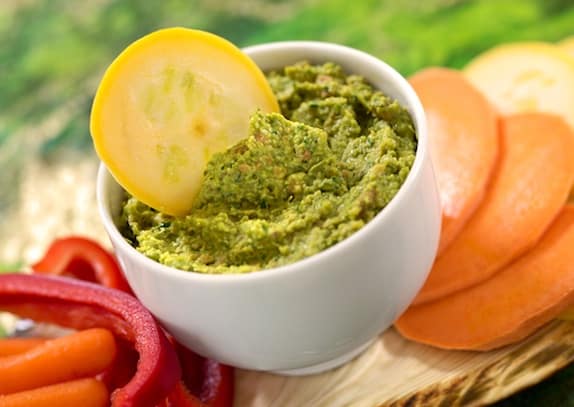 Green Pea, Parsley, and Pistachio Dip is great served with brightly colored vegetables—baby carrots, sliced red bell peppers, rounds of yellow squash, and thin wedges of raw sweet potato. Photo above by Hannah Kaminsky.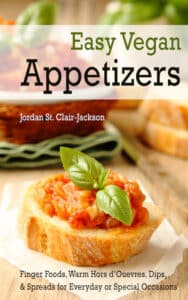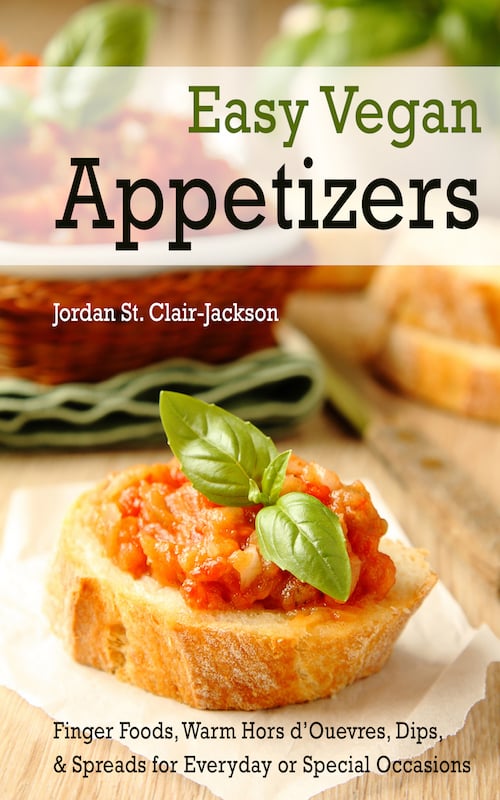 Are you tempted by VegKitchen's appetizers and snacks? Here's Easy Vegan Appetizers, a selection our favorites, now available on Kindle.