In Western culture, fermented foods often don't play enough of a role in everyday fare. Fermented foods contribute to gut health, supplying more probiotic action that what you might find in a capsule. They can also strengthen your immune system, according to this article by expert Rebecca Wood.
"Fermentation increases the flavor, medicinal value and nutrition of foods," she writes. Of course, you can buy a jar of sauerkraut. And if you do, make sure it's the kind that is naturally fermented, not just salted. But DIY sauerkraut can be surprisingly easy to make, and allow you to experiment with flavors you won't find in the store-bought kind. Here are 9 flavorful homemade sauerkraut recipes to tickle your palate and at the same time improve your gut health.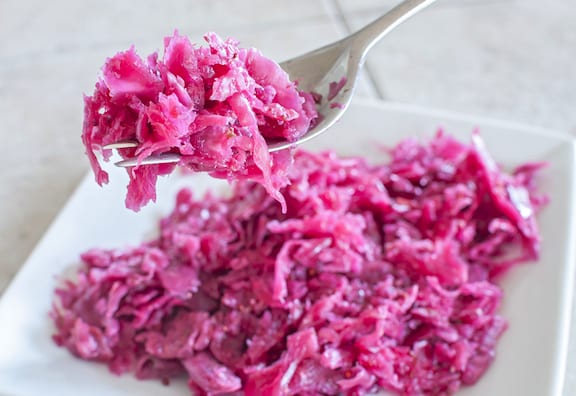 Ruby Sauerkraut with Caraway: Tangy and delicious homemade sauerkraut is a living cultured food that is high in lactic acid, it strengthens your immune system and has other remarkable healing properties. Refrigerated kraut holds well for months and gets sassier as it ages. This recipe was contributed by Rebecca Wood.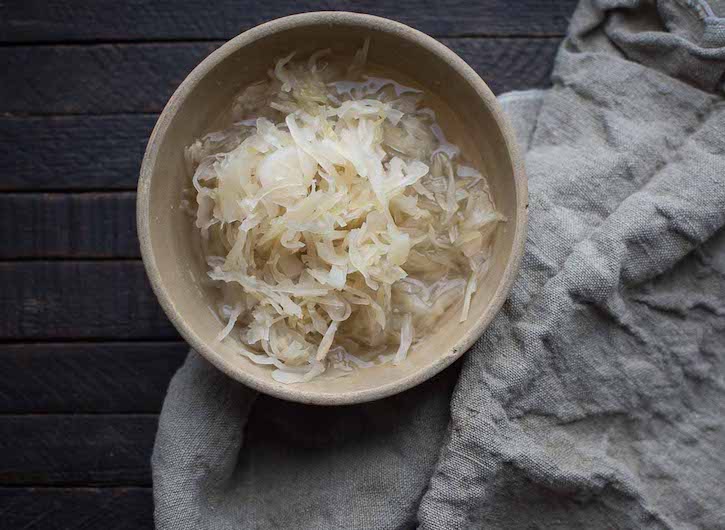 Homemade Sauerkraut: This basic recipe is from Nourished Kitchen, who's says, "Traditional, homemade sauerkraut relies only on cabbage and salt, and those ingredients come together through time and the work of beneficial bacteria to create a pleasant, sour, fermented vegetable that can be used as a condiment or side dish."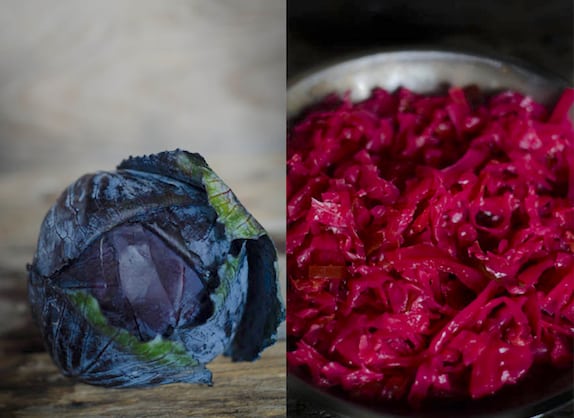 Hot Pink Jalapeño Garlic Kraut: Another great sauerkraut recipe from Nourished Kitchen, with the spicy kick of jalapeño. "Sour and hot, this sauerkraut packs the punch of jalapeño and garlic for a potent side dish or condiment that is resilient with flavor."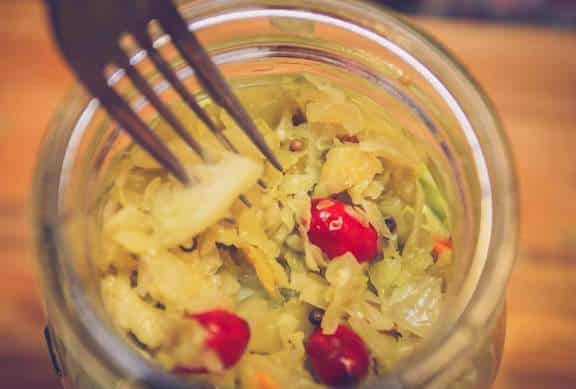 Pumpkin Cranberry Kraut: The perfect accompaniment to fall and winter dishes, Mountain Feed and Farm Supply says, "The subtle cinnamon flavor saturates the entire kraut with just a whisper of seasonal flavor. The nutmeg chimes in, the coriander adds another note, that steers the taste back to savory…and then there are the tiny slivers of turmeric, and the larger ginger slices, and the tiny mustard seeds, to shout their spicy news from the mountaintop of your taste buds. Yes, we're mixing metaphors here, and perhaps we should calm down. After all, kraut is kraut, right?"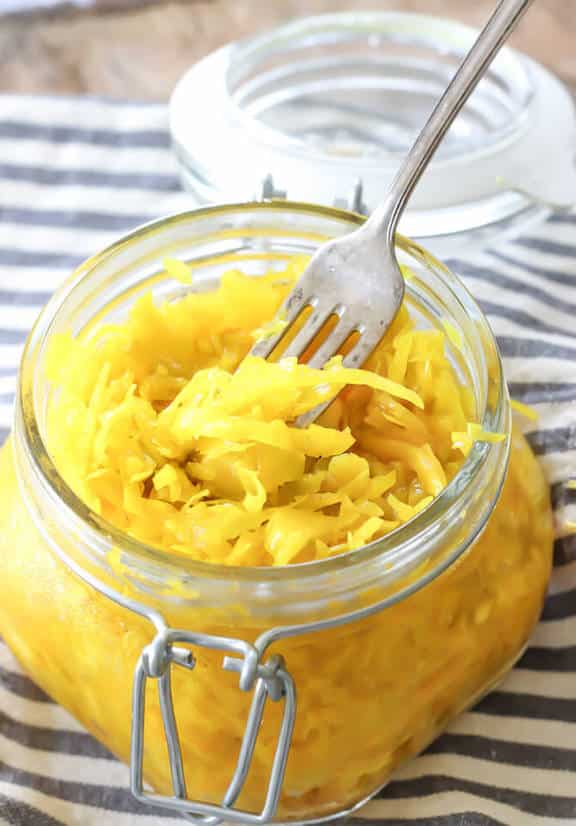 DIY Turmeric and Jalapeño Kraut: Wicked Spatula walks you through the steps to making the easiest sauerkraut, with a kick. "You'll need a large mason jar, a coffee filter, rubber band, salt, purified water, organic cabbage, powdered turmeric, and organic jalapeños. That's it. You can even leave the turmeric and jalapeños out if those aren't your favorite but in my effort to consume more turmeric I added it to the mix.  Also, nothing is complete without a little spice in my mind."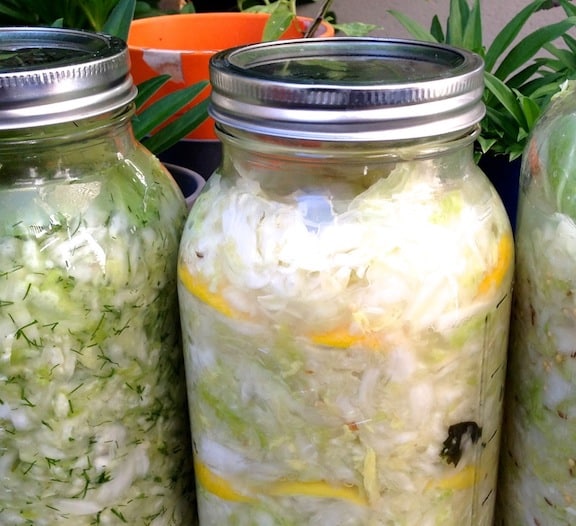 Lemon Ginger Sauerkraut: Phickle shares her favorite kraut recipe, "One of the best parts about this kraut is that at the end of fermentation, you have preserved lemon slices! Chop them up, peel and all, and throw them in just about anything from salads to grain dishes for an amazing flavor boost (or you can just eat them in your kraut, of course)."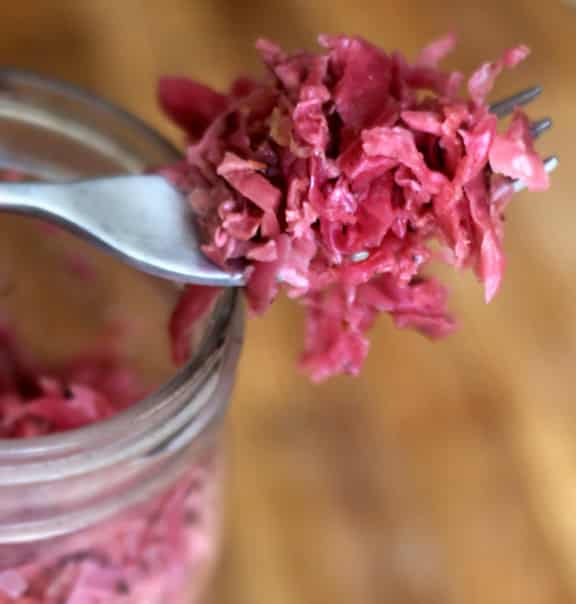 Dukkah Kraut: Phickle shares another unique take on sauerkraut, saying, "If you aren't familiar with Dukkah, you're in for two kinds of treat today. Dukkah is an Egyptian spice blend that I put on just about everything. It's pretty hard to go wrong with toasted nuts and warm spices, especially toasted cumin. I'm a huge sucker for toasted cumin."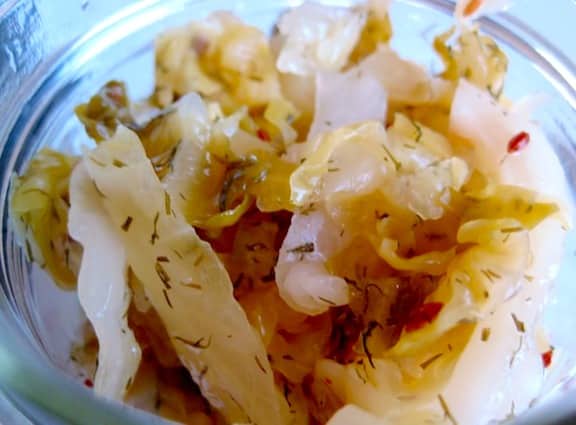 Dill and Caraway Sauerkraut: Critical Mas shares a sauerkraut recipe, that only takes 5-6 days to ferment: "My latest vegetable ferment is a dill and caraway seed sauerkraut. Even though the standard advice is to use fresh dill, I used a spice jar of dill to see what would happen. Dill is known to be anti-microbial. I have discovered that vegetable ferments that use anti-microbial foods such as peppers, garlic and ginger ferment faster."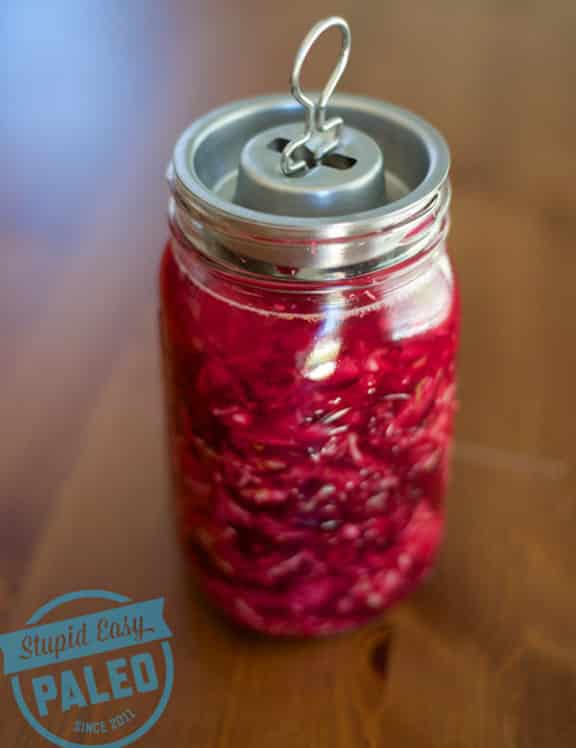 Beet Ginger Sauerkraut: Stupid Easy Paleo has a few recipes for homemade sauerkraut, but this one is good for newbies to the kraut game. They say, "It was so delicious, and while buying it pre-made is convenient, it's far more affordable to make it myself. The beets add a bit of sweetness—plus, the color is fantastic—and the ginger is so flavorful and provides a little bite."