Yep, it's famous. I am the official sweet potato pie maker for my family. It isn't a holiday if my pie isn't there. This was a hard recipe to veganize, since traditionally, I used condensed milk and egg whites to make my pies. But after a little tweaking, my famous sweet potato pie is now vegan and still a hit.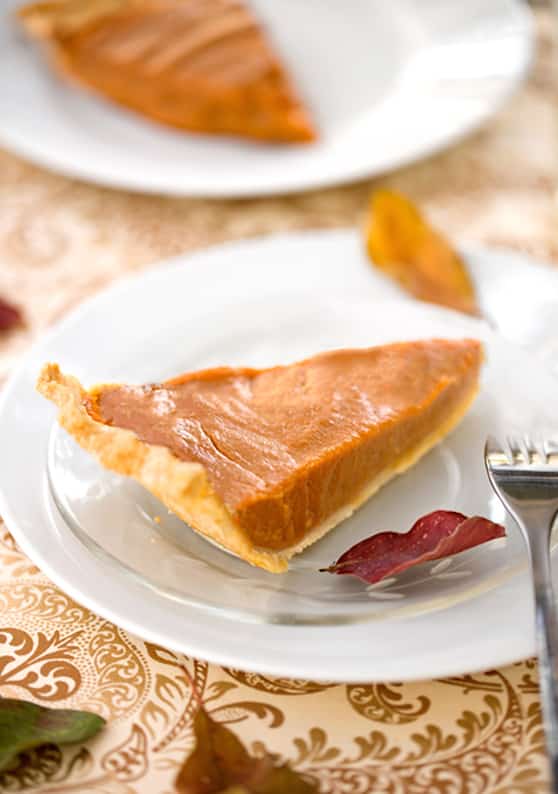 Recipe is contributed by Alicia C. Simpson, from Quick and Easy Vegan Comfort Food, published by The Experiment, 2009). Reprinted by permission. Photos by Hannah Kaminsky.

Serves: 8
Pie Crust:
1¼ cups unbleached all-purpose flour, plus more for work surface
¼ teaspoon sea salt
⅓ cup butter-flavored vegan shortening (such as Earth Balance) or regular shortening
4 tablespoons cold water
Pie Filling:
2 cups pureed sweet potatoes (see note)
½ cup natural granulated sugar
½ cup brown sugar
½ cup firm silken tofu
½ cup unsweetened nondairy milk
1¼ teaspoons ground cinnamon
½ teaspoon freshly grated nutmeg
2 tablespoons arrowroot or cornstarch
Preheat the oven to 375ºF.
To make the pie crust:
Pulse the flour and salt in a food processor just to disburse the salt.
Add the shortening and run the food processor until shortening is completely incorporated and mixture resembles a grainy flour or cornmeal.
Slowly add cold water, 1 tablespoon at a time, just until a dough has formed. You may not need the entire 4 tablespoons of water. Scrape down the sides of the bowl with a spatula and give two more quick pulses.
On a lightly floured surface roll dough out to about ⅛-inch thick and approximately 12 inches in diameter. Carefully transfer the dough to a 9-inch pie pan and press into the pan.
To make the pie filling:
Put all the ingredients in a blender and blend on highest speed until smooth, about 2 minutes.
Pour the filling into the pie crust. Cover the exposed pie crust with aluminum foil for the first 30 minutes, to prevent it from browning too quickly.
Bake for 45 to 55 minutes, until the filling is firm and the crust is golden. Remove it from the over, and allow the pie to cool for at least an hour. Refrigerate for at least another hour, and serve chilled.
Note: Start with 2 medium-large sweet potatoes, though it may make more than you need. Use no more than the 2 cups called for, and save any excess sweet potato for another use. Peel and cut the sweet potatoes into dice, then cook or roast them until tender.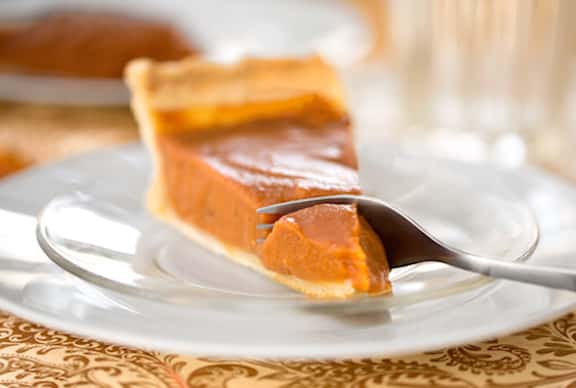 Visit Alicia Simpson at her web site.