A fast breakfast for a busy morning—we have to admit, it's the ideal smoothie!
The texture of avocado is the secret to smooth, creamy smoothies, and avocado combines perfectly with chocolate. In addition to its digestive properties, the avocado has another quality: the fatty acids it contains quickly gives the satiety signal to the brain of the person who eats it!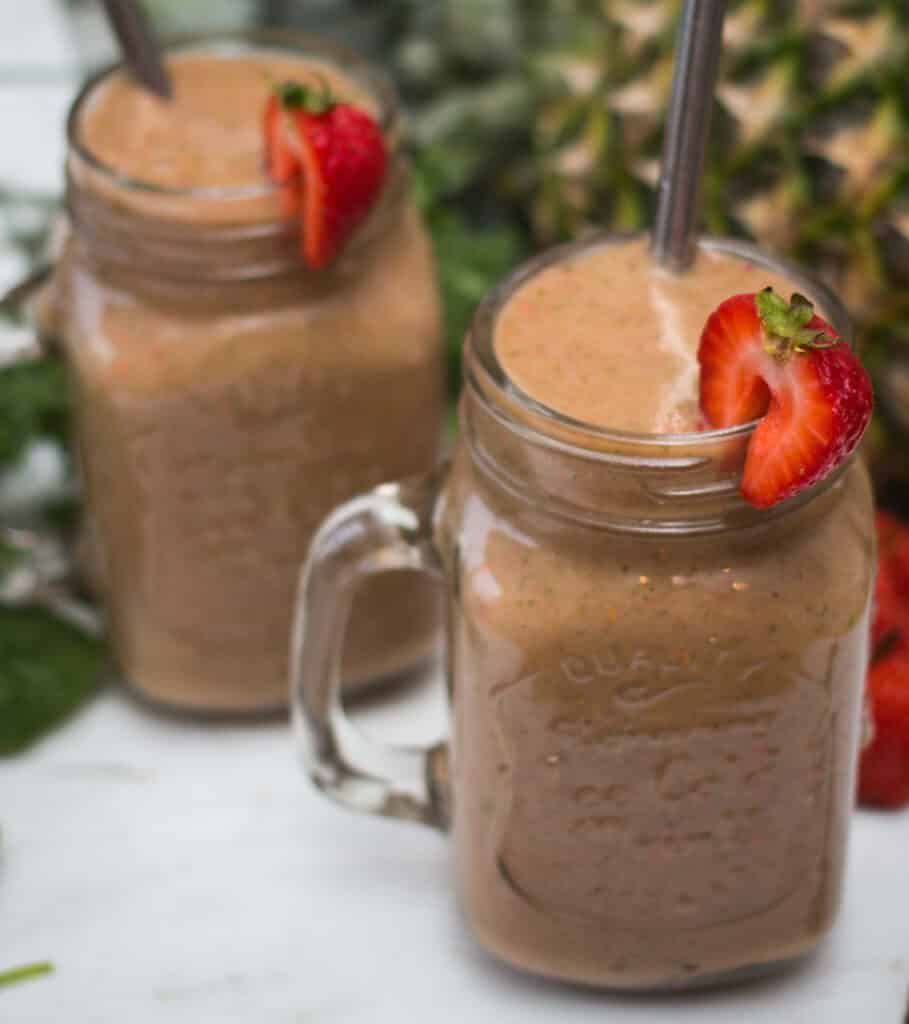 Avocado and Chocolate Smoothie
Ingredients
1-2 mature avocados
½ cup spinach
2 cups vegetable milk of your choice
3 tablespoons of good quality cocoa
3 tablespoons maple syrup or honey
Instructions
Mix all these ingredients together in the blender.
That's it!