Juicy orange sections and fresh mint add a surprising twist to this hearty dish of black and white beans.
Serves: 6
1 ½ tablespoons olive oil

1 medium red onion, quartered and thinly sliced

½ orange or red bell pepper, finely diced

15- to 16-ounce can black beans, drained and rinsed

15-to 16-ounce can navy beans, drained and rinsed

2 to 3 scallions, thinly sliced

¼ cup orange juice, preferably fresh

2 clementines or other small, seedless oranges, peeled and sectioned

1 teaspoon grated orange zest, optional

Mint leaves as desired, thinly sliced

Salt and freshly ground pepper to taste
Heat the oil in a wide skillet or stir-fry pan. Add the onion and sauté over medium heat until translucent. Add the bell pepper and continue to sauté until the onion is golden.
Add both kinds of beans, the scallions, and orange juice, and cook over medium heat until well heated through, about 3 to 4 minutes.
Stir in the clementines, optional zest, and mint. Season with salt and pepper, and serve.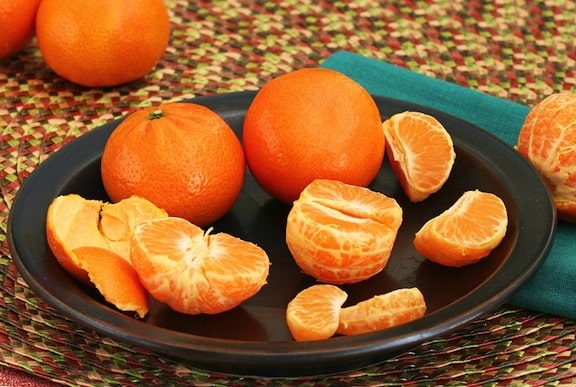 Nutrition Information:
Per serving: 192 calories; 4g fat; 220mg sodium; 30g carbs; 4g fiber; 9.5g protein