It's time to build a better bean salad! It's a perfect dish for parties and picnics, as well as for providing extra protein for your everyday plant-based meals. To make a tasty and healthy bean salad, you don't so much need a recipe but a blueprint, and that's just what we're going to give you here.
Traditionalist and adventurous eaters alike can benefit from the same study base, constructing unique legume dishes to suit every occasion. Select each ingredient with intention rather than just slapping together the standard formula, and you'll never be disappointed by the result. Infuse real flavor into the mix each step of the way for a fantastic side dish your summer cookouts, barbecues, and road trips. That said, bean salads can be a staple year-round dish.
Like any strong master plan, the following suggestions are just that; a guide, not a formula recipe, meant to inspire your own bean salad adventures. Mix and match your favorites, incorporate new ideas, color outside the lines! My only golden rule? No canned green beans. Quite frankly, they're an insult to vegetable preservation and have no place in the modern grocery market.
In case you're still feeling stuck in the same old bean salad rut, here are some of my greatest hits…
Spicy Southwestern: Black beans, pinto beans, cilantro, red onion, bell peppers, lime juice, avocado oil, chipotle pepper, grilled corn kernels, avocado
Mideast Feast: Chickpeas, lentils, parsley, shallots, cucumbers, lemon juice, red wine vinegar, olive oil, black pepper, cherry tomatoes, kalamata olives, crumbled vegan feta
Asian Persuasion: Edamame, lima beans, cannellini beans, scallions, rice vinegar, sesame oil, shredded carrots, crushed red pepper flakes, diced mango, sliced almonds
What you need for your basic bean salad
These options are simple, but they ensure that each time you make a bean salad it can have different results. Vary according to mood and season!
Serves: 4 to 8 servings (4 as an entree, 8 as a side)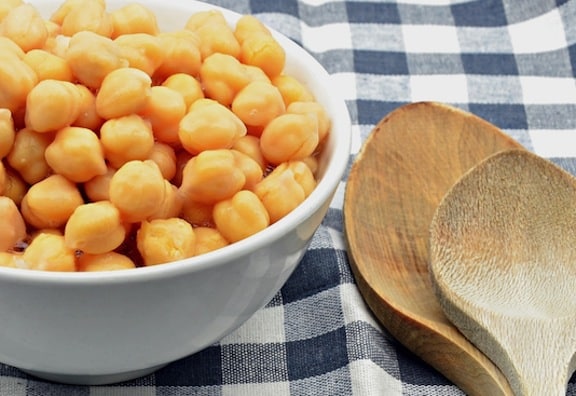 Beans: 3 (15-ounce) cans beans, rinsed and drained or 4 ½ cups total cooked beans (cannellini, chickpeas, black beans, kidney beans, pinto beans, lima beans, black-eyed peas, lentils, shelled edamame — or a mixture or 2 or 3 varieties)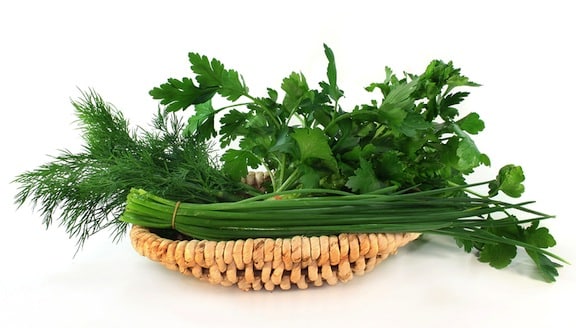 Herbs: 1 cup loosely finely chopped packed fresh herbs, (parsley, cilantro, dill, mint, and/or basil)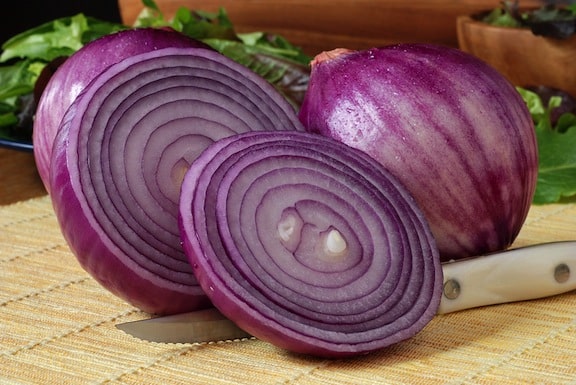 Onion varieties: ½ cup finely chopped or thinly sliced alliums, AKA red onion, sweet Vidalia onion, shallots, scallions, or leeks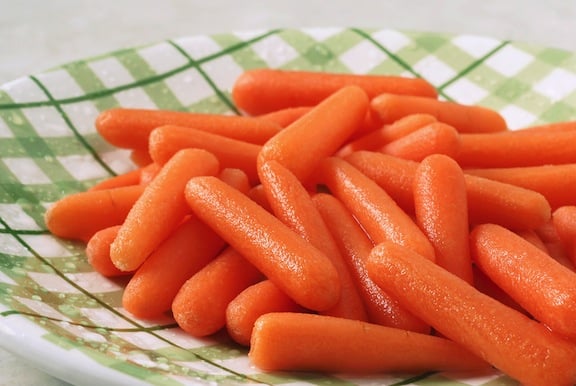 Crisp veggies: 1 cup finely chopped crisp vegetables, (celery, carrots, cucumbers and/or bell peppers)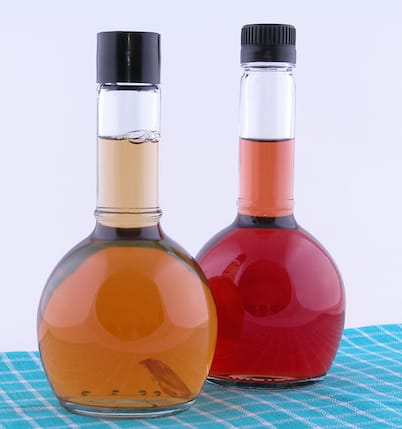 Vinegar or citrus juice: ⅓ cup vinegar or citrus juice (red wine vinegar, apple cider vinegar, rice vinegar, balsamic vinegar, lemon juice, lime Juice or orange juice)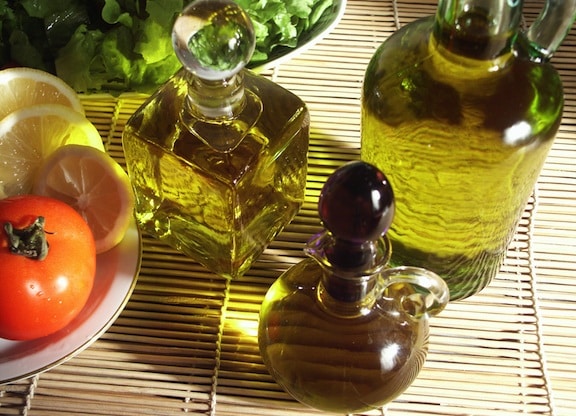 Oil: ¼ cup olive, avocado, rice bran, grapeseed, sesame, or peanut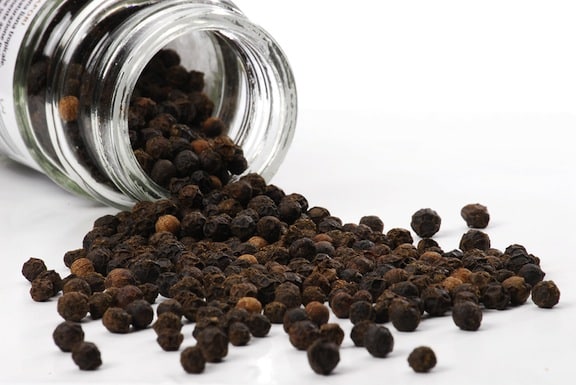 Pepper and salt: ¼ teaspoon pepper (freshly ground black pepper, cayenne, dried chipotle, or crushed red pepper flakes) Salt to taste; in the case of canned beans you may not need much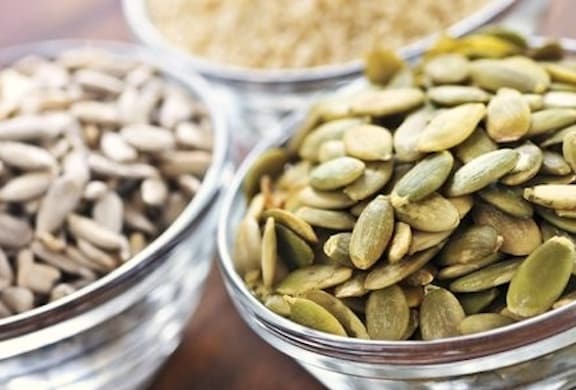 Optional Mix-Ins: (avocado, halved cherry tomatoes, pitted olives, corn kernels, chopped walnuts, sliced almonds, sunflower or pumpkin seeds, diced mango, shredded or crumbled vegan cheese, artichoke hearts … get creative!)
What to do
1 Preparation couldn't be simpler: Once you've selected your star players, toss together the beans, herbs, alliums, and crisp vegetables in a large bowl.
2  Separately, whisk together the vinegar or citrus, oil, salt, and pepper. Pour the dressing over the goods and toss to coat.
3  Mix in as many bonus ingredients as your heart desires. Enjoy right away or stash in the fridge until you're ready to serve.
Try it both chilled and at room temperature! The finished bean salad should keep for 2 – 4 days if kept refrigerated, depending on the selected components.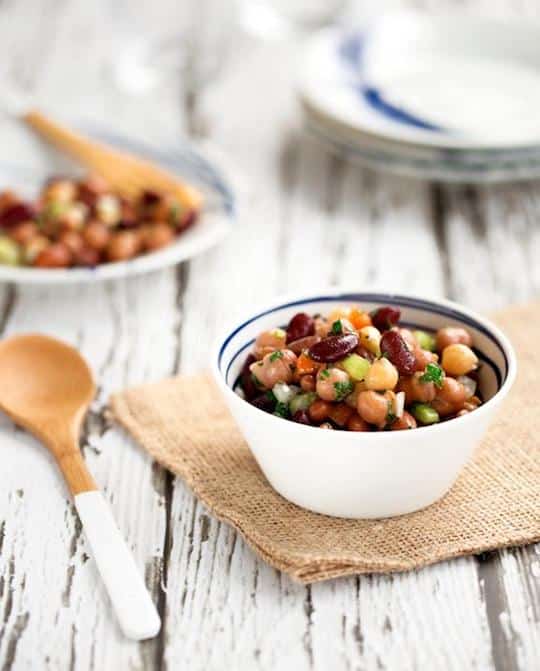 Text and photos contributed by Hannah Kaminsky.
Want more bean salads? See these recipes and round-ups: